Pembrokeshire buys bus firm that was set to leave market
29 November 2022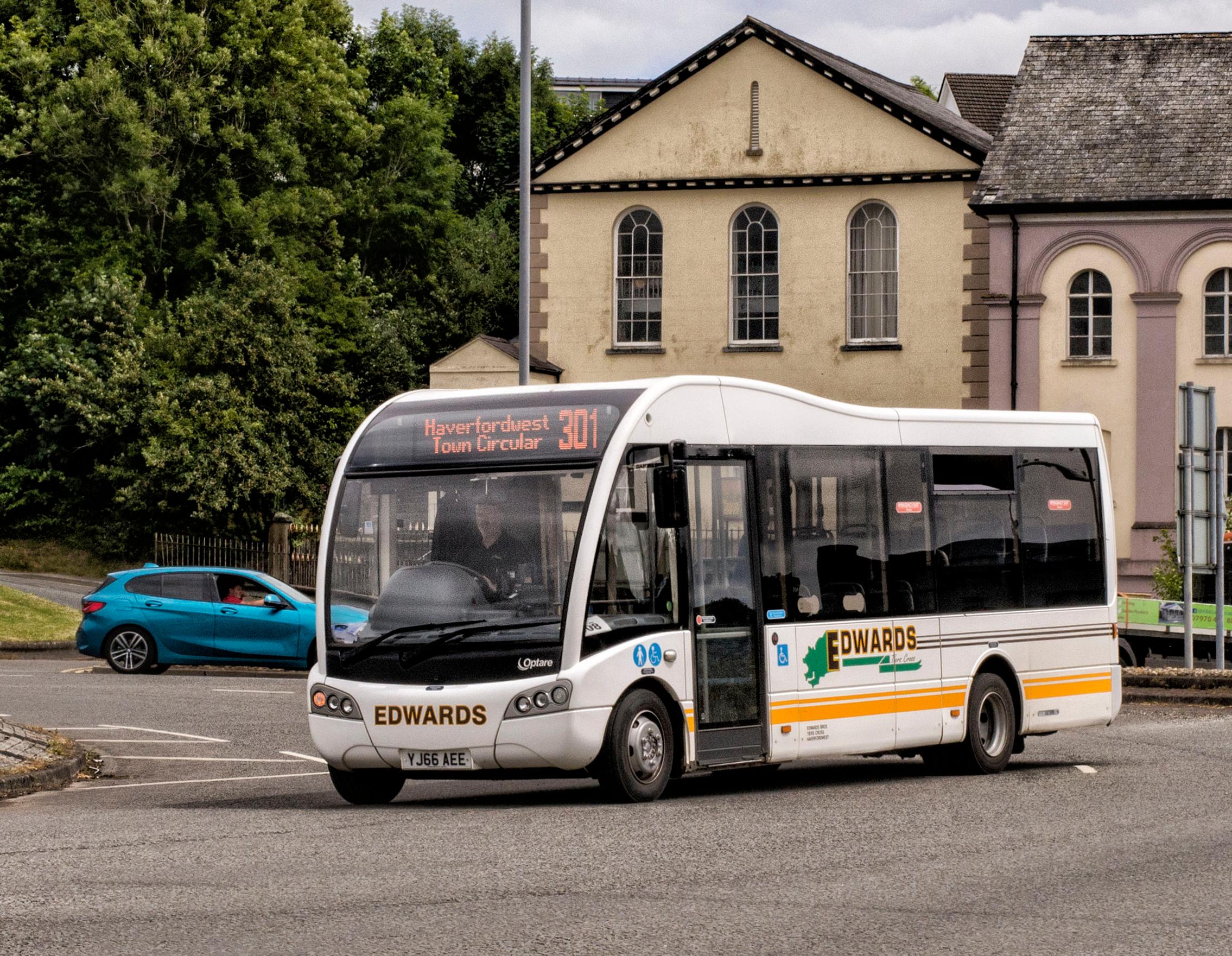 Pembrokeshire council has almost concluded its purchase of one of the largest bus companies in the county and is due to take over the operator's public and schools services on 1 December. The operation will have to sit alongside the authority's other transport operations for the foreseeable future, because the Welsh Government has still not enabled the formation of new municipal bus companies.
Last year, Edwards Brothers of Tiers Cross, Haverfordwest, signalled its intention to withdraw from the bus market. In January 2022, council officers estimated that this further reduction in competition for contracts, coinciding with rising bus operating costs, would result in the authority paying £300,000 per annum to secure the same services. Buying the company is expected to avoid such a large increase in revenue expenditure.
The purchase includes 37 vehicles and the depot. A number of staff will transfer under TUPE regulations to the local authority. All 21 schools services operated by Edwards Bros under contract to the council will be operated by the authority, along with half a dozen scheduled public services in Haverfordwest and Milford Haven.
A council spokesman said the principal reason for buying the company's assets was to ensure the authority could continue to meet its statutory obligations, for schools transport in particular, and as an "invest to save" strategy. "In Pembrokeshire, there is very limited competition in the current market, having lost several operators over the last 10 years," he added.
After the closure of Silcox Coaches in 2016, the council began to operate services using its own resources where tenders had resulted in no bids or unaffordable bids. These services will in future be operated out of the Edwards Bros depot.
The authority will test the market periodically, to ensure that its fleet is providing good value for money.
For many years, the Welsh Government has said it will give local authorities the option of creating new municipal bus companies, but it has yet to introduce legislation to that effect. This now restricts Pembrokeshire's options in relation to what will soon be its sizeable passenger transport operations.
The spokesman said: "Due to current legislation we have to operate all the transport routes in-house alongside our current in-house fleet. This may change in the future as and when Welsh Government amends the relevant legistlation."