Petrol station transformed into urban hub… for a day
04 October 2022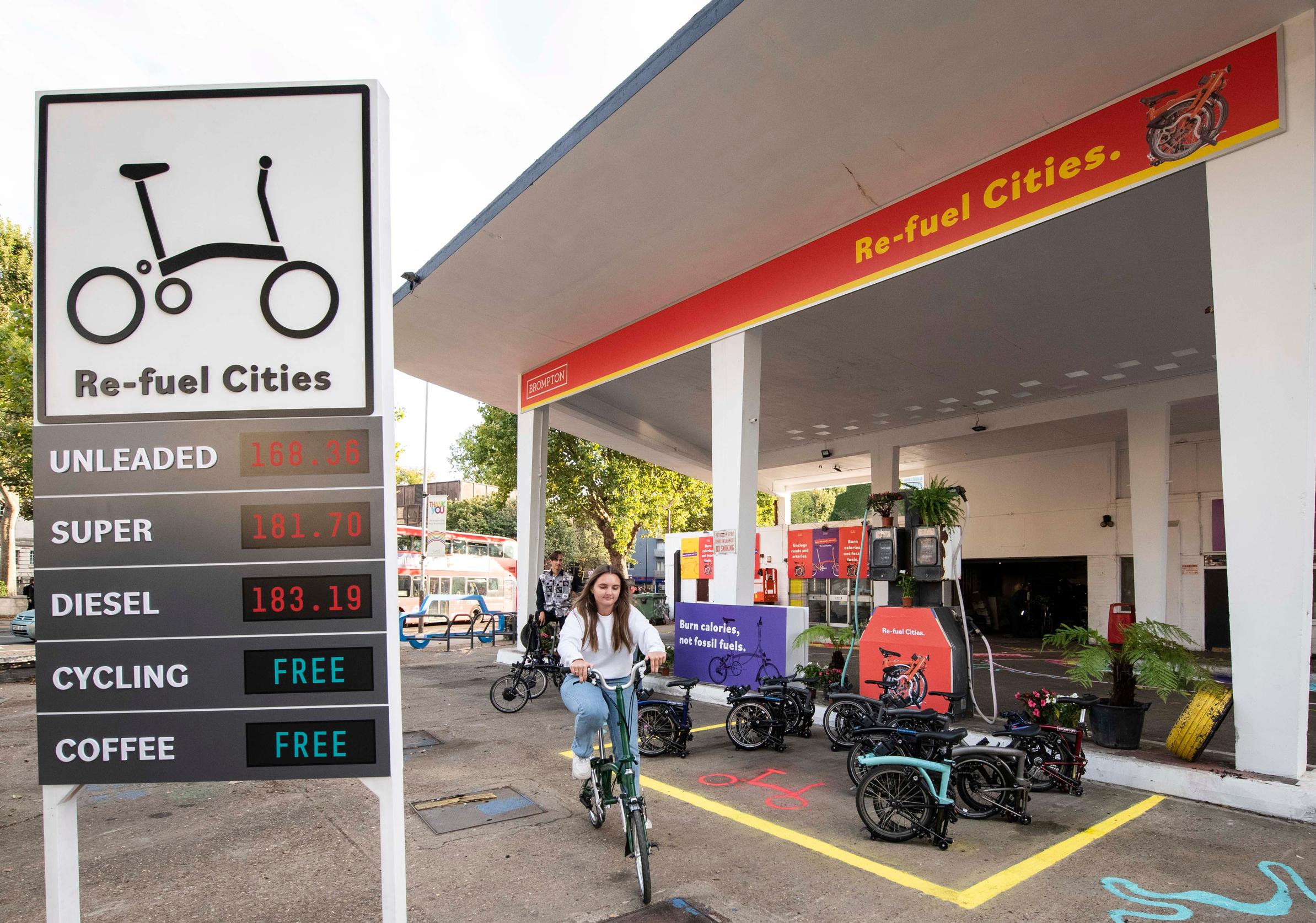 Bicycle manufacturer Brompton transformed a dilapidated petrol station in London last month to mark World Car Free Day 2022.
The petrol station, near Elephant and Castle, was given a 24-hour revamp including test ride and track facilities for both standard and electric Bromptons, a Brompton Bike Hire dock, artwork, parklets and green space and a consultation station with climate change charity Possible.
The firm used the event to highlight changes to its bike hire offer, with a new daily hire charge of £5 a day, with no joining fees.
World Car Free Day is an opportunity for towns and cities around the world to enable people to experience streets free of motor traffic and re-imagine their local environment.
Will Butler-Adams, chief executive of Brompton Bicycle said: ''For too long, our cities have been dominated by the most inefficient mode of transport - the private car. At Brompton, we have long sought to highlight the benefits that increased levels of cycling and walking would bring to society.
''What better way to do that, than to totally re-imagine a space formerly used as a petrol station. Our cities have changed and are continuing to change. We hope that turning a dilapidated old petrol station into a green transport hub will show people what's possible when it comes to their own perception of what cities are for."
Will Norman, Walking and Cycling Commissioner for London said: ''With the realities of the impacts of climate change becoming ever clearer, it has never been more important to re-imagine how we move around our cities.
''Car Free Day gives us an opportunity to do just that, and experience streets which prioritise people over cars."