Death by dangerous cycling law mooted by Shapps
'Competition for driver attention has never been greater,' warns automotive information systems specialist
08 August 2022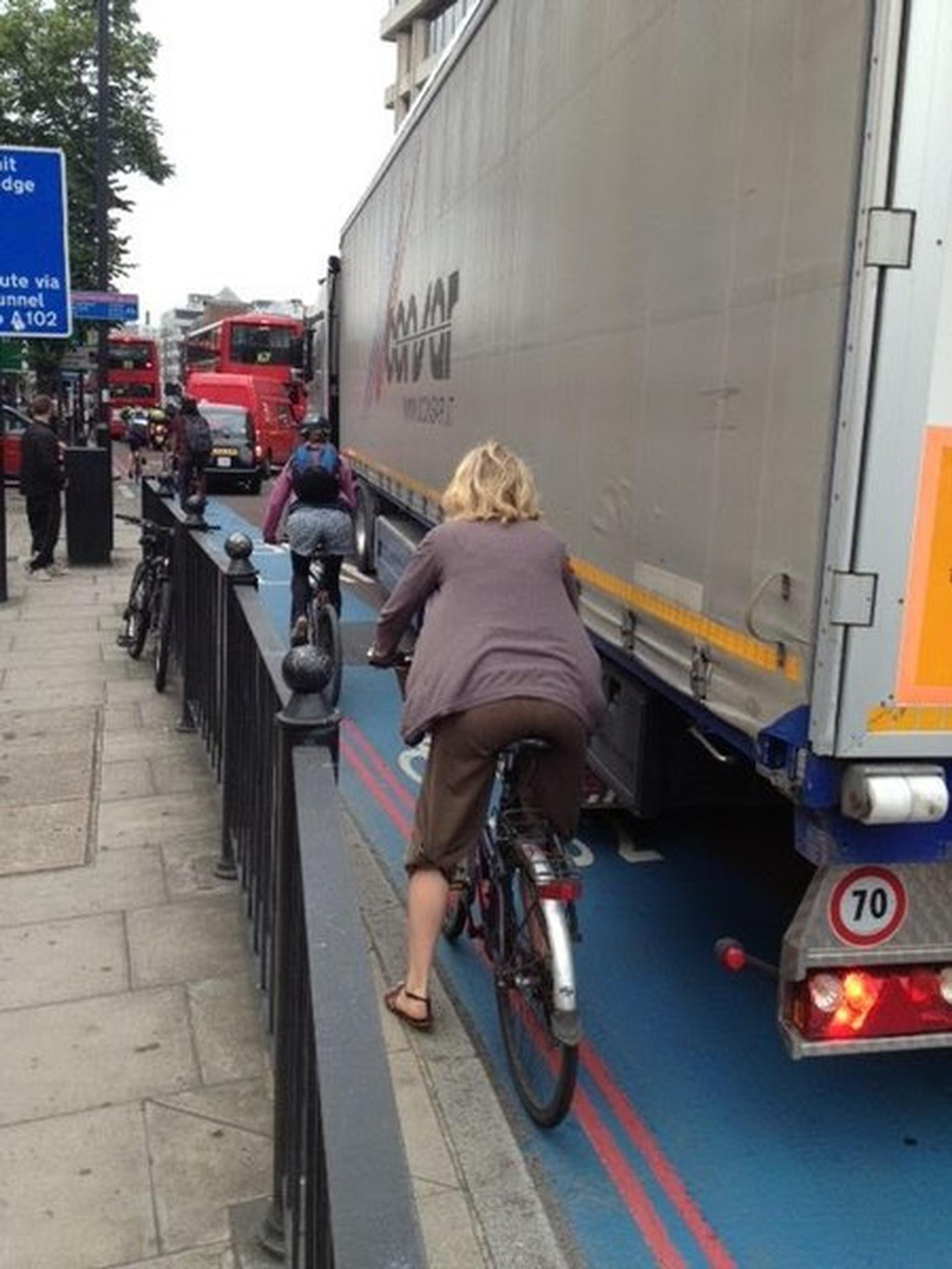 Transport secretary Shapps has suggested creating a 'death by dangerous cycling' law in the UK. Shapps wants to to close a legal loophole that means cyclists who kill pedestrians can only be jailed for two years.
The penalties for causing death by dangerous driving are one to 14 years in prison, and a driving ban for a minimum of two years. There's a broad range of driving offences, but they mainly fall under two categories: dangerous driving, and careless or inconsiderate driving.
Putting this in context, according to Department for Transport (DfT) figures, between 2004 and 2020 reported road fatalities increased from 134 to 141(5%), serious injuries (adjusted) rose by 26% and pedal cycle traffic grew by 96%.
In 2020, 141 pedal cyclists were killed in Great Britain, whilst 4,215 were reported to be seriously injured (adjusted) and 11,938 slightly injured (adjusted).
Although figures where injuries caused by cyclists were up in the past 12 months, they are dwarfed by those caused by motor vehicles last year – with 19,243 cyclists themselves being injured in collisions.
Statistics from England and Wales show that there were 576 offences of causing death of serious injury by dangerous driving in England and Wales in 2021/22.
The figures also suggest that more pedestrians are being injured by cyclists in the UK, in data gathered up to last year. However academic research from 2021 says that 'near accidents between pedestrians and cyclists are around 50 times more frequent than collisions'. Only 16 survey respondents had been involved in a collision during the 3-year period, whereas roughly a third had experienced at least one near accident.
This comes as new research suggests that driver distraction and inattention are considered factors in nearly half of all fatal and serious injury accidents. With cars now bristling with more technology than ever before, telematics expert VNC Automotive has suggested that it's time we recognised that the modern car interior is at risk of becoming almost as distracting as what's going on outside.
'Competition for driver attention has never been greater,' says Tom Blackie, CEO, VNC Automotive. 'The roads are busier than ever, touchscreens dominate vehicle interiors, and we're living increasingly connected lives. That means there are now many more opportunities for a driver's focus to be elsewhere.'
Distraction is a serious road safety problem: in 2019, there were 2,563 road traffic accidents where 'distraction inside vehicle' was cited as the contributory factor – 65 of these accidents were fatal.