Permission granted to transform where we work and live
Permits technology is a catalyst for urban transformation. Imperial Civil Enforcement Solutions' Ashley Bijster explains how
13 July 2022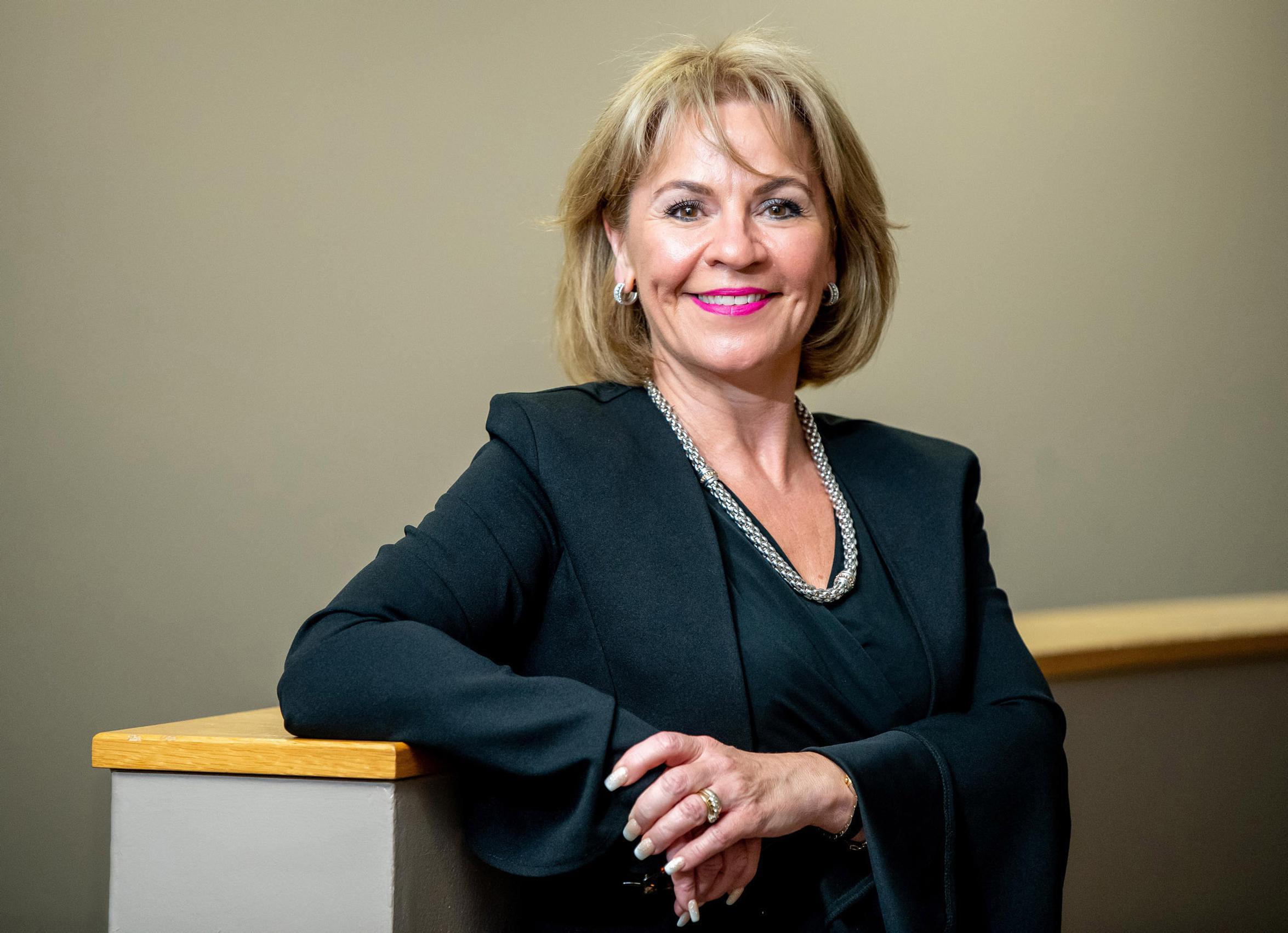 The last time I wrote an article, it was about the exciting developments around mobility hubs and their potential to transform our towns and cities. Now I would like to discuss a topic that may be perceived as rather more mundane, but which could have even greater transformative potential. I am talking about permits. To start, it is worth discussing permits as they are currently implemented. Parking permits are used all over the country and from a technology perspective they are the most complex aspect of our solution, and the area that presents the greatest challenges.
Permits are challenging because they follow no specific legislation, and there are countless ways in which they are implemented. Vast quantities of rules and permutations are applied from council to council – and the technology must accommodate them all through flexibility and configuration.
But the complexity of permits technology is what provides its power. Because these systems have been engineered for over 20 years to manage such complexity – and because the teams supporting them have developed deep knowledge of the tools and requirements – they can now be applied to tackle a range of related tasks.
Beyond parking permits
Permits have already moved beyond the traditional requirement for on-street parking. Universities are a good example, where algorithms support the fair allocation of on-site parking spaces according to a range of factors, including distance/journey time, availability of public transport, requirements for school drop-offs en route and many more.
By liberating individuals from decision making, permits solutions enable universities to make consistent decisions without prejudice in line with their organisational objectives – which often relate to promoting sustainability and clean air.
Speaking of clean air, permits are also proving fundamental to the delivery of Clean Air Zones (CAZs). In Birmingham's CAZ, which went live in June 2021, permits technology is used to manage exemptions for residents living within the zone; and also for visitors and patients of a children's hospital and nearby medical centres – the first time that permits have been used in this way. Birmingham also uses permits to ensure the CAZ is fair to residents and visitors – a vital element, because winning 'hearts and minds' is a fundamental part of the process.
Similarly, Low Traffic Neighbourhood and School Streets projects involve extremely high volumes of exemptions for residents or their visitors – all of which can be managed with permits technology. The same is true of Blue Badge exemptions.
The emergence of online self-service portals has been fundamental here: enabling councils to manage expanding schemes without overwhelming administration work.
As the above examples illustrate – and factoring in the emergence of emissions-based permits which are now in place in some parts of the country – the requirement for permits solutions is only increasing. But there is also a trend towards such technology being applied in far broader ways than was originally the case.
This brings me to one of my favourite topics: the potential for authority staff with the ambition, vision and courage to apply existing technology in innovative new ways to solve their challenges.
Innovation in permits
Despite the impressive applications outlined in the previous section, I believe permits technology is not yet close to maximising its potential. Given that a permit is simply a prior agreement to undertake a particular activity, this technology could be applied to a far wider range of activities or undertakings. Indeed, permits are already being used by local councils in increasingly innovative ways: Thanet District Council in Kent uses permits technology to manage mooring spaces for boats, while another authority uses the same technology to manage truancy.
But ultimately, a permit can be used for almost anything that has a descriptor and a price. Allocation of skips or street trader locations are obvious requirements; but consider also lampposts and street furniture: permits could manage maintenance, providing access for tradespeople to carry out required repairs.
Other potential uses include taxi licensing, hospital vouchers and hotel parking – all of which could be managed and enforced through existing technology solutions.
But perhaps the most interesting development relates to management of utilities. I see great potential in the use of permits technology to manage utilities companies – for example, labourers requiring access to dig up roads or pavements to maintain gas or water pipes and so on. In this instance, the permits solution would enable council staff to manage access, monitor the duration of the permit, proactively check on works progress, and apply fines should the work overrun.
Use of technology not only removes a huge amount of manual work for staff; it also enables the council to retain tighter control over projects, ensuring payment is received for any overrunning, and even helping to keep projects on track. By linking the permits solution with external systems that manage processes requiring closures of roads or access, jobs could be scheduled simultaneously, thereby minimising works disruption upon citizens.
Transforming High Streets
Tantalisingly, permits could also support the evolution and regeneration of our high streets. One notable example is by maximising the opportunity to make more street space available for local businesses – most obviously in terms of installation for extra seating for restaurants and cafes, though there may be many other potential uses.
This would extend some of positive trends which have developed over the past couple of years, including innovation around outdoor dining and greater appetite for supporting local businesses.
Permits technology would speed up applications and approvals processes, enabling more businesses to take advantage, and making it possible to respond quickly to developing situations or perhaps sporting and cultural events.
Delivering the change
Demand for permits will only increase through the years to come. Our towns and cities are becoming busier, with more people, more movement and more modes of transport. Notably, the emerging 'micromobility' trend requires the management of scooters, 'floating' bikes – and whatever will come next. But, of course, what is not changing is the amount of space we have: councils are increasingly challenged to minimise congestion and effectively manage all available 'kerb space'.
As I stated at the beginning of this article, permits technology is already extremely advanced and flexible – it has had to be because of the nature of existing parking permitting requirements. But if we wish to deliver the benefits outlined above then this technology must be harnessed more and must continue to develop.
Cloud-based self-service tools, such as those that already successfully manage on-street parking, are essential, because if we increase the number of permits, council staff must be able to manage the throughput.
Consideration of the 'Customer Journey' is paramount: interfaces must be simple to use and supportive for public users in order to maximise usage levels. Paper-free, self-service portals should be streamlined wherever possible, with elements such as third-party address verification look-ups (for example to Experian) automating data entry, making the process easier for the user and also the council.
Finally, do not forget the data, because permit applications represent an opportunity to capture precious information. The number of electric vehicles in an area can support town planning in relation to placement of future charging points; while car park permits will easily show how busy they are, which can inform pricing decisions that encourage the use of less popular locations.
Conclusion
Permits have been around for years. For some in the industry they have been seen as a monstrous challenge with headache-inducing complexity. But those of us who understand permits realise their potential and see them as one of the greatest tools we have as we aim to manage the movement of ever-increasing numbers of cars, and improve life in our towns and cities.
The author
Ashley Bijster is managing director at Imperial Civil Enforcement Solutions. With over 20 years' experience in outsourcing, enforcement and smart city technologies she is a widely respected figure within the industry. She was elected president of the British Parking Association in 2014 and is a regular speaker at industry conferences and seminars. With her knowledge of the enforcement, environmental and traffic management sectors, she has helped to consolidate the company's position as one of the most progressive, innovative and responsive operations in its field.
Imperial Civil Enforcement Solutions is a UK-based provider of parking, environmental and traffic management systems with over 30 years' experience in providing fully-integrated business processing and IT solutions to public authorities, universities, hospitals and private enforcement contractors. The Imperial team brings a combination of sector insight, technology skills and the experience of a number of successful service partnerships; providing the capacity, experience and expertise needed to deliver integrated enforcement solutions.
www.imperial.co.uk