New look LTPs expected by spring 2024, but no link to funding until later
Transport Planning
29 June 2022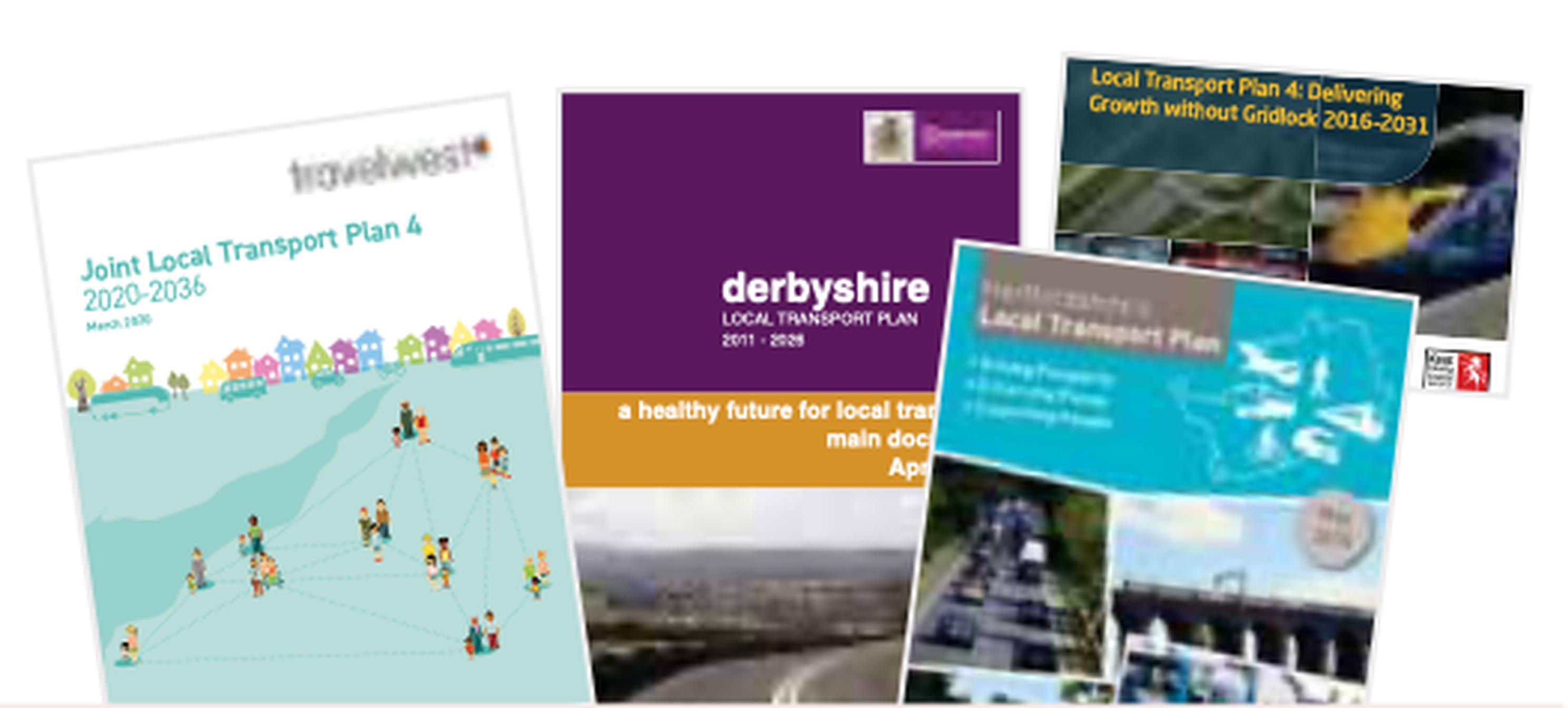 The new guidance on preparation of local transport plans is set to be issued in the autumn and will include new objectives and supporting advisory documents setting out in one place all the DfT's objectives for local transport, senior official Nicole Barton told LTT's new era of LTPs event last week.
But she said that equivalent funding changes would not be likely until 2025.
The guidance would be based existing policies, strategies and technical documents, she said, although there would be new advice on matters such as levelling up and the development of EV charging.
Spring 2024 would be the target date for the delivery of LTPs incorporating this new guidance to be in place.
Only from 2025/26 onwards, Barton indicated that LTPs would become more of a focus of engagement between central and local government about future funding. She heard a number of the 150 attendees at the virtual event express concerns that the important link between LTPs and funding was still under development. Later in the day, Jessica Matthew, co-director of local transport at the DfT, said that the first set of plans received would however provide an important evidence base in what she expected to be the next government spending review in 2024.
The guidance would include a shift in the approach for developing an LTP, said Barton in her opening presentation. This would include a focus on a framework of priority outcomes for local transport; making existing model plans (BSIPs and LCWIPs) part of a suite of support documents to the LTP. These would include a requirement for an EV charging strategy to be published as a detailed supporting document to the LTP itself; and incorparate decarbonisation into the planning process - Quantifiable Carbon Reduction (QCR), details of which were presented by the Government's advisors on local transport net zero, WSP, during the event.
Barton recognised the need to support all LTAs to implement the guidance and to create more delivery capacity, and the DfT had already distributed £20m for this end, with additional funding linked to new highest tier devolution deals to accelerate LTP development and to adopt the highest standard approach on QCR.
There would be no legislative changes with the new LTPs and existing statutory duties would still apply, along with the importance of comprehensive consultation and flexibility to deliver in line with local needs and priorities.
The new regime would set a clearer expectation on the structure of LTPs in the future; clarify expectations around LTP timespan including clear triggers for when a LTP should be updated instead of setting a specific cycle/timeline.
The new guidance would also provide advice on adopting a vision and validate approach, borrowing from Green Book / Levelling Up Toolkit to include Place-based analysis, use of the option framework filter and theory of change. Barton described the process of developing the LTP as being like a "mini–Strategic Case".
Another key objective would be enhanced alignment with the local planning regime and the wider planning system alongside stronger links to regional strategies prepared by STBs, while reinforcing wider consultations. There would be a requirement for "proportionate monitoring and evaluation expectations".
The framework was based around the three most relevant strategic priorities for transport to structure what should be covered in LTP – grow and level up the economy; improve transport for the user; and reduce environmental impacts.
The first of these would be achieved through investment in roads, cycling, walking, improved bus network, and other forms of mass transit (with an emphasis on sustainable growth).
The aim would be to: support jobs, skills, housing and health; improve networks to economic centres, national and international gateways; and cross-border connectivity – across functional areas and links with the wider union.
With regard to improving transport for the user, the emphasis would be on enhancing the quality of networks and services – bus transformation, local highways maintenance and renewals; supporting the recovery of public transport use after Covid-19; building a transport network that works for everyone; continually improving the safety, security and resilience of the transport system.
In respect of reducing environmental impacts, the emphasis would be on accelerating modal shift to public and active transport; decarbonisation of road vehicles – EV charging strategies; decarbonising how we get our goods; Place based solutions – EV Charging, Clean Air Zones, Plan for Tackling Roadside, NOx Concentrations; Consideration of broader environmental impacts could embrace the role of national parks, and AONBs and adaptation to climate change.
Barton said that various measures would support local authorities to deliver, including regional Centres of Excellences to build local authority capability; mode-specific support, such as Decarbonisation Toolkit and Bus Centre of Excellence; revenue funding to support capital delivery across active travel, bus, EV charging, LTP development and potentially more.
Regarding improving and simplifying funding, Barton indicated a reduction in competitive bidding for specific initiatives and pointed out that the department had recently published three-year (indicative) settlements for all local authorities from 2022/23 to 2024/25, and city regions with elected mayors had received consolidated funding from 2022/23 to 2026/27.
"We are exploring opportunities to consolidate funding alongside new devolution deals and more broadly," Barton added, saying that they wanted to "incentivise local authorities to deliver on government priorities effectively", by providing clearer strategic direction.
The new LTP guidance was designed to clearly articulate in one place everything that needs to be considered for local transport and for all LAs to have an up-to-date LTP this Parliament with pipeline of investment- ready interventions ahead of the next spending review.
A further report on the New Era of LTPs event with highlights other presentations will appear in the next LTT.
The New Era for LTPs online event can be viewed at: https://tinyurl.com/5n974j9z