Hidden Soundtrack highlights noise pollution in capital
Noise Pollution
18 May 2022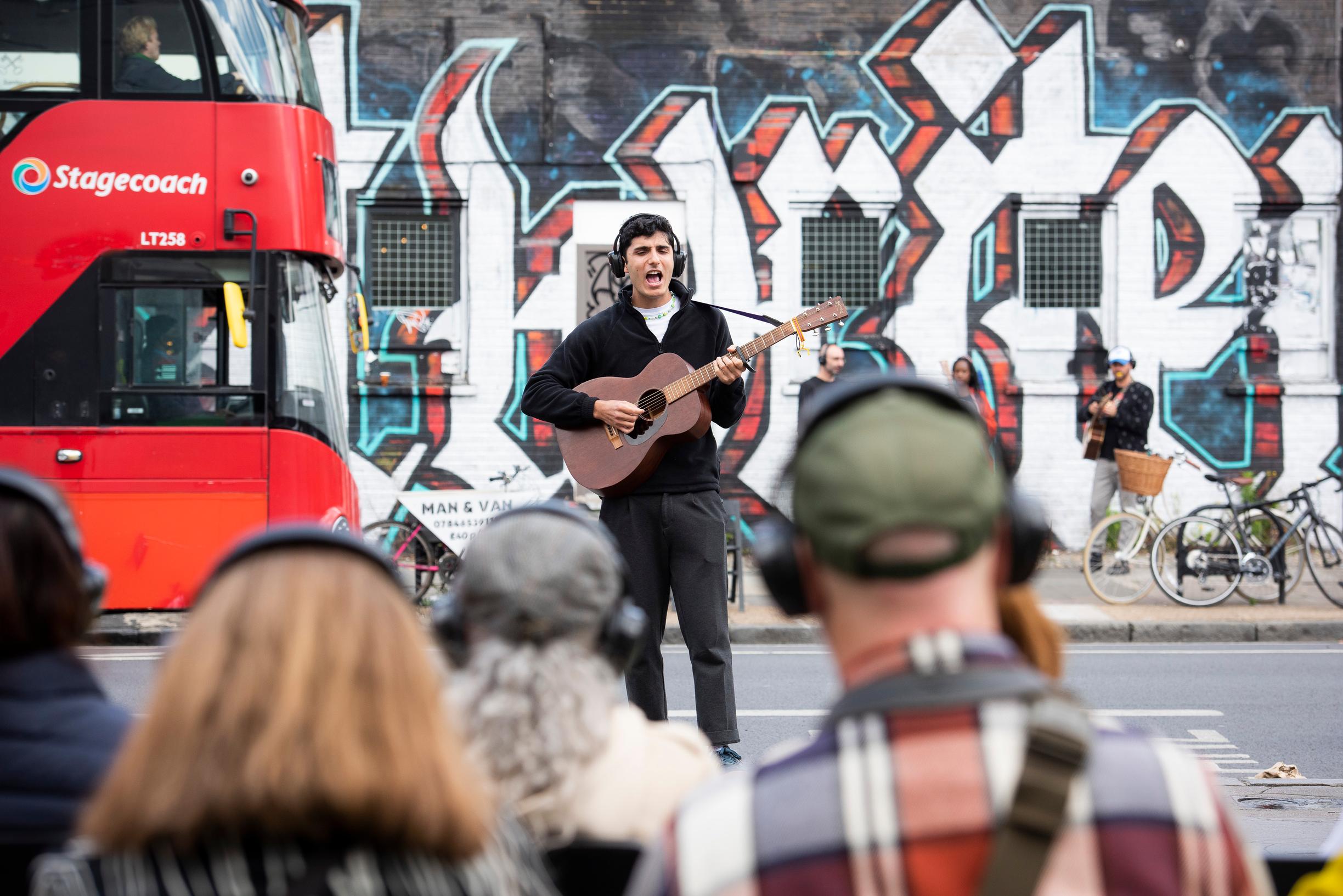 Climate charity Possible demonstrated the impact of noise pollution at an event in Shoreditch on 12 May. Members of the public sat on the pavement at a cinema-style 'auditorium' while musicians performed across the road. During the event – called London's Hidden Soundtrack – the audience wore headphones so they could listen to the performers over the sound of constant passing traffic.
Possible cites findings by the World Health Organization that noise pollution is second only to air pollution in terms of the size of the environmental health threat in Europe, with around one in three people being negatively affected.
"Despite this, London does not have a city-wide noise strategy, with the last one written in 2004, and we are calling on Sadiq Khan to urgently produce one," said Possible. "London does the bare minimum when it comes to noise pollution monitoring and analysis - we need to do better!"
Hirra Khan Adeogun, Possible's head of car free cities, said: "It's well known how mass private car ownership damages the climate and contributes to toxic air. But the damage London's traffic noise is having on the health of its residents has been overlooked for too long – with the last noise pollution strategy in London being 2004!
"Megacities like Paris are showing us up – addressing the issue seriously through proper monitoring and the use of innovative solutions like sound sensors, while taking big strides to reduce car dominance more widely. London urgently needs to take a leaf out of their book, reducing traffic and revamping our soundscape."