Join the debate on how to create better streets
Loveable Neighbourhoods conference takes place on 20 May
07 April 2022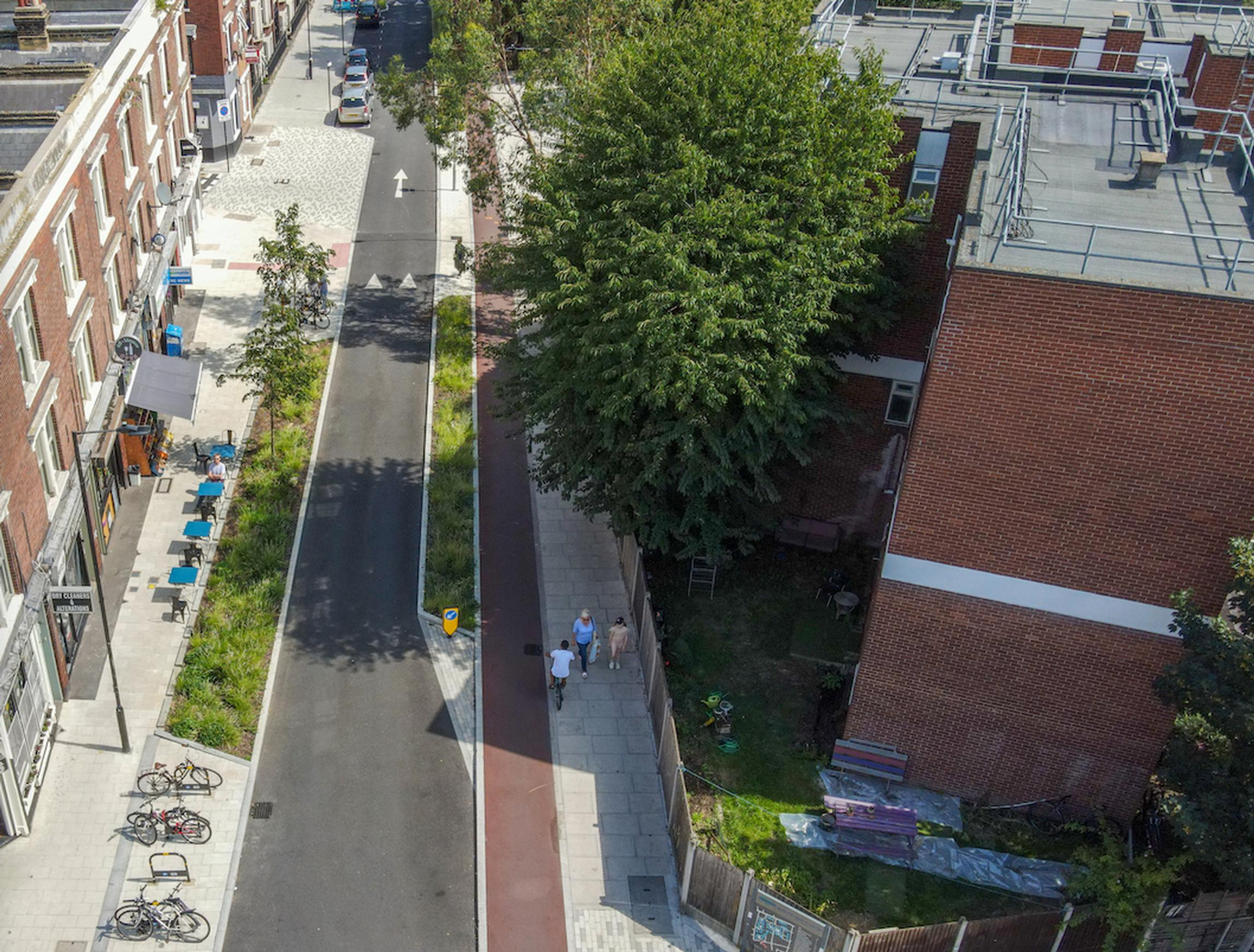 Loveable Neighbourhoods is the new name for the Liveable Neighbourhoods conference, which was launched in partnership with Transport for London and hosted by Haringey Council in 2019.
This second event – hosted by Croydon Council on 20 May – will showcase how streets and places have been transformed to encourage walking, cycling and the use of public transport. There will be analysis of the impact of projects on air quality and road safety, as well as on the connection between better streets and improved community cohesion, health and wellbeing.
The event will assess the impact of the Covid-19 pandemic on local neighbourhoods and consider the lessons learned from Low Traffic Neighbourhood schemes. Expert panels will consider the case for people-friendly streets in a post-Covid world, with more people working from home and using local amenities.
School Streets, 20-minute neighbourhoods, the roll-out of 20mph limits, pocket parks, parklets and camera monitoring will also be discussed.
The programme will include timely advice on how to get projects funded, building a consensus through good data and ensuring robust engagement with local people.
The event – at the iconic Fairfield Halls – will offer the best examples of the political leadership, policy-making, project delivery and programme implementation helping to improve our streets.
For speaking and programme enquiries contact: juliana.orourke@landor.co.uk
For exhibition and sponsorship information contact: daniel.simpson@landor.co.uk
Free places are available for London boroughs.
To find out more visit: www.loveableneighbourhoods.uk
Panellists
Heather Cheesbrough, director of planning and sustainable regeneration, Croydon Council
Brian Deegan, interim head of inspection, Active Travel England
Cllr Catherine Rose, cabinet member for transport, parks and sport
Martijn Cooijmans, director climate change and transport, Islington Council
Cllr Kahar Chowdhury, cabinet member for highways and public realm, Tower Hamlets Council (tbc)
Esther Kurland, director, Urban Design London
Mark Frost, chair of the Transport Planning Society
Richard Eason, healthy streets programme director, Enfield Council
Patrick Lingwood, active travel lead, Oxfordshire County Council
Jane Sherry, sustainable transport project manager, Waltham Forest Council
Tom Cohen, senior lecturer, transport, University of Westminster
Charles Snead, principal city planner Transport for London
Keith Hanshaw, managing director, Project Centre
Martina Juvara, director, URBAN Silence
Lucy Marstrand, walking and cycling design consultant
Ian Plowright, head of strategic transport, Croydon Council
Andrew Miles, consultation specialist, Transport for London
Nick Ruxton-Boyle, director of environment, Marston Holdings
Chris Harrison, technical director, Project Centre
Alex Shipp, head designer, Meristem Design
More speakers to be announced soon