Transport analysis is 'programmed' to deliver roads, says Create Streets
Decision Making
14 March 2022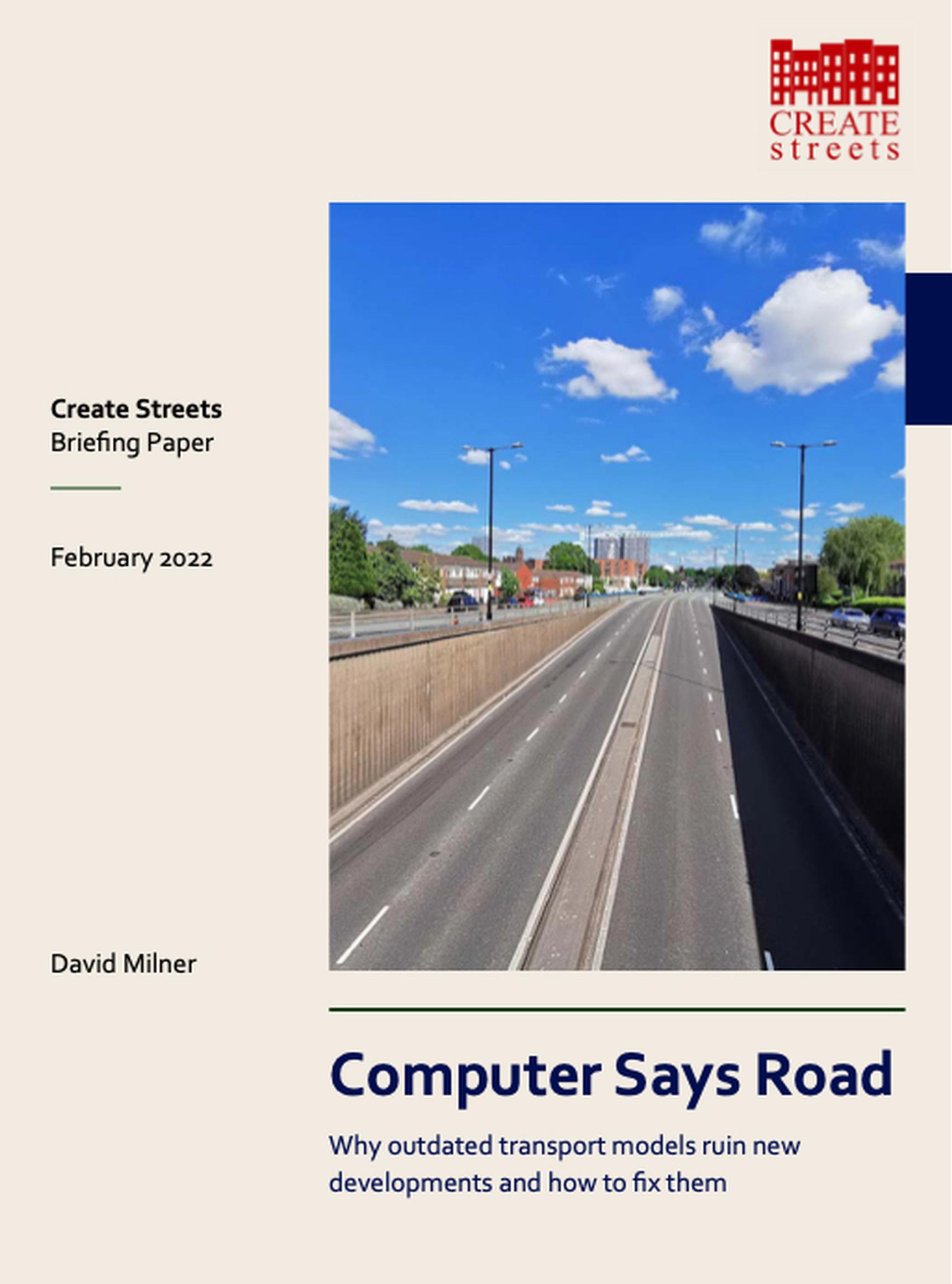 Transport prediction models are not sophisticated enough to "balance all the ways in which we travel around nor agile enough to adapt to changing technology and human behaviour", argues a report by urban design group Create Streets.
In a review of how projects are evaluated, the group claims that embedded values lead to road-based outcomes.
The report's author David Milner, deputy director of Create Streets, believes that transport prediction models must change "so we can design the infrastructure we really need".
According to Milner, transport modelling often starts with the question, "Are you modelling for vehicles or pedestrians?" rather than "considering all types of transport holistically". He writes: "Despite the rhetoric around sustainable transport we still think about walking, cycling and car transport as separate silos. Many planners will never touch a pedestrian transport model."
Modelling has a useful role to play, Milner acknowledges, but he adds: "We should agree on the outcome we want first, then use data and specialists to refine our designs and make it happen in an effective way. "
Transport and urban design should not be separated, so the case to add a large junction because the traffic model said should be challenged. "Ask the residents what they want and dig into your toolbox. There is likely to be another solution there, and one that might be cheaper, more popular and more successful."
The DfT's cost-benefit analysis tool known as Transport Analysis Guidance (TAG) fails to value social and environmental benefits and costs, and overvalues travel time, Milner believes.
The TAG database should be updated "to redress the balance in favour of health, wellbeing, climate and happiness and monetise negative environmental and social costs".
The author notes that a "staggering value" is placed on improving journey times by just a slight amount versus any social or environmental impact. This, he says, is "laid bare deep inside the TAG spreadsheet".
The external cost attributed to severe road congestion is valued at 57.2 pence per km travelled, whereas excess noise is costed at just 0.1 pence per km, Milner reports. Air quality is valued at 0.5 pence per km and greenhouse gases stand at 2.8 pence per km, he adds. "This means all of these harms combined are given just 5% of the value of congestion on our roads. This is all the more futile because we know new road building doesn't actually improve congestion."
Building another road should not be the "expensive default solution" for every congestion challenge, writes Milner. "Instead, all towns and boroughs must consider transport as a holistic ecosystem and apply a range of solutions to achieve their desired outcomes." This could involve opening offices, nurseries or gyms close to where people live, more pleasant walking routes, e-bike loan schemes or more regular buses."
Milner believes there are reasons to be optimistic. "Residents, councillors and developers I speak to across the political board are mostly in favour of spending less on tarmac and more on our neighbourhoods, trees, schools, buses and high streets.
"The challenge now is to give them the tools, update the policy and let them get on with creating the places we all want to live in."