Transport Day showcases inspiring schemes to cut emissions
COP26 Diary: Martina Juvara learned about emission reduction schemes from around the world during 'Transport Day' at the COP26 Summit
11 November 2021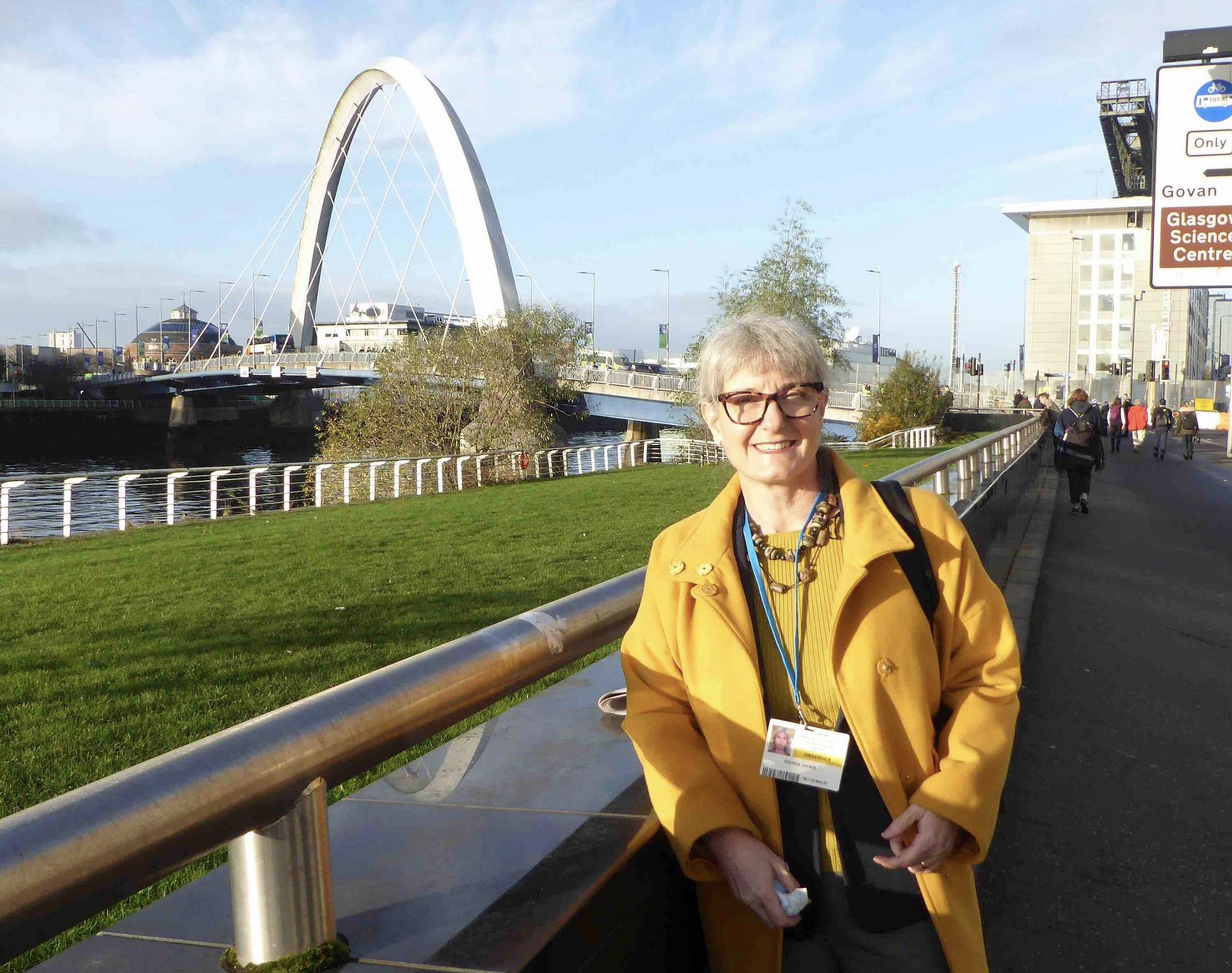 And so we come to Transport Day at COP26, with the UK very keen to impress with its flagship Transport Decarbonisation Plan and targets for electric vehicles being mainstreamed.
As a planner, I obviously feel that this is a reductive agenda. A few days ago, the World Health Organisation (WHO) advocated that transport is an essential aspect of living well, inextricably part of the right to space in the city, social fairness, access and quality of the urban environment. In short, this means that transport's agenda is not just about moving people and goods with the least amount of carbon possible.
So, today, I avoided the Formula E presentation and also Alstom's show of their new trains. My focus was transport and sustainable cities, freight and justice. And what an interesting day it was! It really showed the power of sharing experiences across cultures and countries.
I learned that the medium-sized town of Manizales in Colombia prepared a 'Low Emission Development Strategy', including an inventory of emissions, identification of climate risks and an integrated management plan. Within this framework, the town prepared a transport masterplan, which guided investment aiming to give opportunity and dignity to all users, especially aiming to make women and children more independent.
Barcelona set a target to reduce road space and now has one million sqm of new public areas. The city aims to have one out of three streets in the city transformed by a green and pedestrian friendly planting approach. Decisive carbon taxing and public campaigns enabled the programme. A similar approach has been adopted by Buenos Aires and accelerated during the Covid-19 pandemic.
In the afternoon the Marrakesh Partnership gave a wonderful presentation about justice and transport innovation ("the Race to Zero: a race to secure whose lives?" said Gustavo Rinaldi, transport minister of Argentina).
The International Transport Workers Federation explained the shift needed so that the new models of transport and innovation also lead to better jobs, not only drivers and seafarers but also technicians, data analysts and new fleet managers. Making transport cheap should not be the goal: during the transition costs will be higher and this should not come with suppression of workers' wages.
New skills are needed, and Ford is already investing in college-level campaigns and training events to attract the mechanics, technicians and IT specialists needed to support the new transport systems, and particularly HGVs – these programmes aim to expand the role of women in the transport workforce.
IKEA aims to reach 100% emission free home delivery services in various European countries and South America (but not the UK) by 2025, and is already investing in its delivery providers to help reach this goal.
California was a big surprise: it already has laws that give advantages to drivers of emission-free HGVs. A decade ago, it developed a programme of vehicle development, incentives and restrictions that eventually delivered a high take up of service vehicles (waste truck for example) and delivery ones. In the process, the logistics sector became the most advanced in the world.
Transport minister Trudy Harrison was there, hopefully realising that there is a lot more to do in the UK than she originally thought.
On the agreement front, it is great that the rights of young people, women and indigenous people have been included within the cover principles. There was a great deal of frustration in less developed nations for the level of support and finance being offered and for the continued focus on the problems of the developed countries first. But the commitment to the 1.5 C stands and the UK is pushing for an accelerated timeframe for reporting new pledges by end of next year to meet this all important target.
There has only been small progress only so far on carbon trading and accounting – still a bit of the 'wild west' about it, which risks undermining the credibility of the system.
Martina Juvara is director at consultancy URBAN Silence