Re-imagining transport will require people-friendly tools
COP26 Diary: Traffic models and cost-benefit methodologies are failing to promote a truly people-centred, low carbon, space efficient way of organising cities, says LTT's COP26 correspondent Martina Juvara
10 November 2021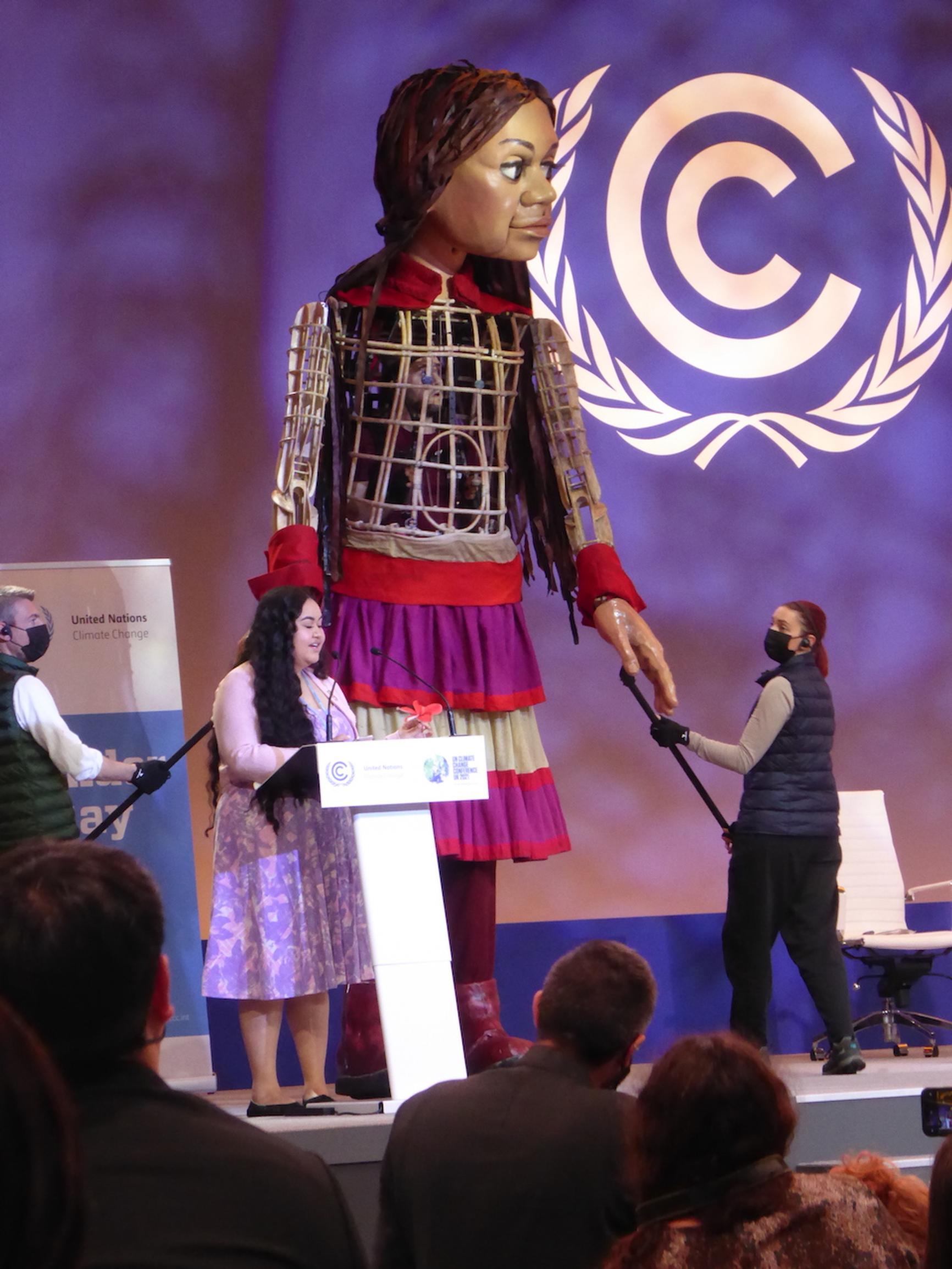 The publication of a draft agreement that recognises the moral requirement for compensation for loss and damage is a great step forward. But my fellow hotel guest, a negotiator for Chile, told me it is "not as progressive as it should be".
This great dichotomy of top down or bottom up is gaining considerable traction at COP26, and at very many levels. The biggest divide of all is the difference of attitude on adaptation between the advanced and polluting economies. The former target investment in innovation as the main solution while lower income countries do not have resources and have a much more diffused economy. They prefer to adopt a mix of capacity building, traditional adaptation measures and restoration of natural environments.
This is what we now call "nature-based solutions". The difference is not just driven by resources: in our democracies, by delegation, we have come to expect that the government 'will sort it out'. In poorer countries, people know that delegating upwards is unlikely to achieve much, and so they get self-organised, expecting some public support and hopefully appropriate international funding but surely not a ready-made solution.
Whenever governments lead the initiatives, projects are commissioned to professionals and scrupulously assessed in terms of performance and benefits against cost. Rulebooks and assessments methodologies are developed and published and they become the key routes to funding and implementation. We all know what this leads to: the appearance of certainty (such as the result of a transport model or a flooding one) requires technical assessment of options with certainty of outcomes.
A traditional junction is better understood and therefore preferable to an informal crossing arrangement, for example, or a concrete flood defence wall is easier to model and predict than a sand dune beach.
This approach ends up giving preference to hard engineered solution over nature-based ones. Methodologies and models become mainstream and after a few years difficult to change – and therefore out of step with innovation. This is very obvious, in my view, in the case of urban transport: traffic models and cost-benefit methodologies all tinker around the edges, but fail to promote a real people-centred, low carbon, space efficient way of organising cities. Moreover, this process – the appointment of professionals, technical assessments, viability and benefit calculations – are incomprehensible for normal citizens, who feel excluded from technical and alien decision making.
The young people at COP26 are no longer ready to be excluded from the decision making. They have enough evidence that this way did not lead to a better world, or to a world they want. They have won the day, and will go on to win the war.
For us professionals, I believe we have to be inspired by the work of lower income countries. They have been creating full systems of innovation-enabled nature based solutions that start from communities, small businesses, women and youths. This places people at the heart of the solutions, it has been proven to be very effective value for money and can speed up change.
It may mean recognising that, if we need to achieve 50% of all movement in urban areas by walking and cycling (as set out in the Transport Decarbonisation Plan), we can no longer protect car movement as most convenient way to go from place to place. It means reconceiving transport to achieve new goals and create a new and people-friendly set of tools.
Martina Juvara is director at consultancy URBAN Silence