E-bikes and e-cargo bikes moving to the next level
Both private and public sectors are embracing e-cargo bikes and e-bikes to help meet climate change objectives
14 June 2021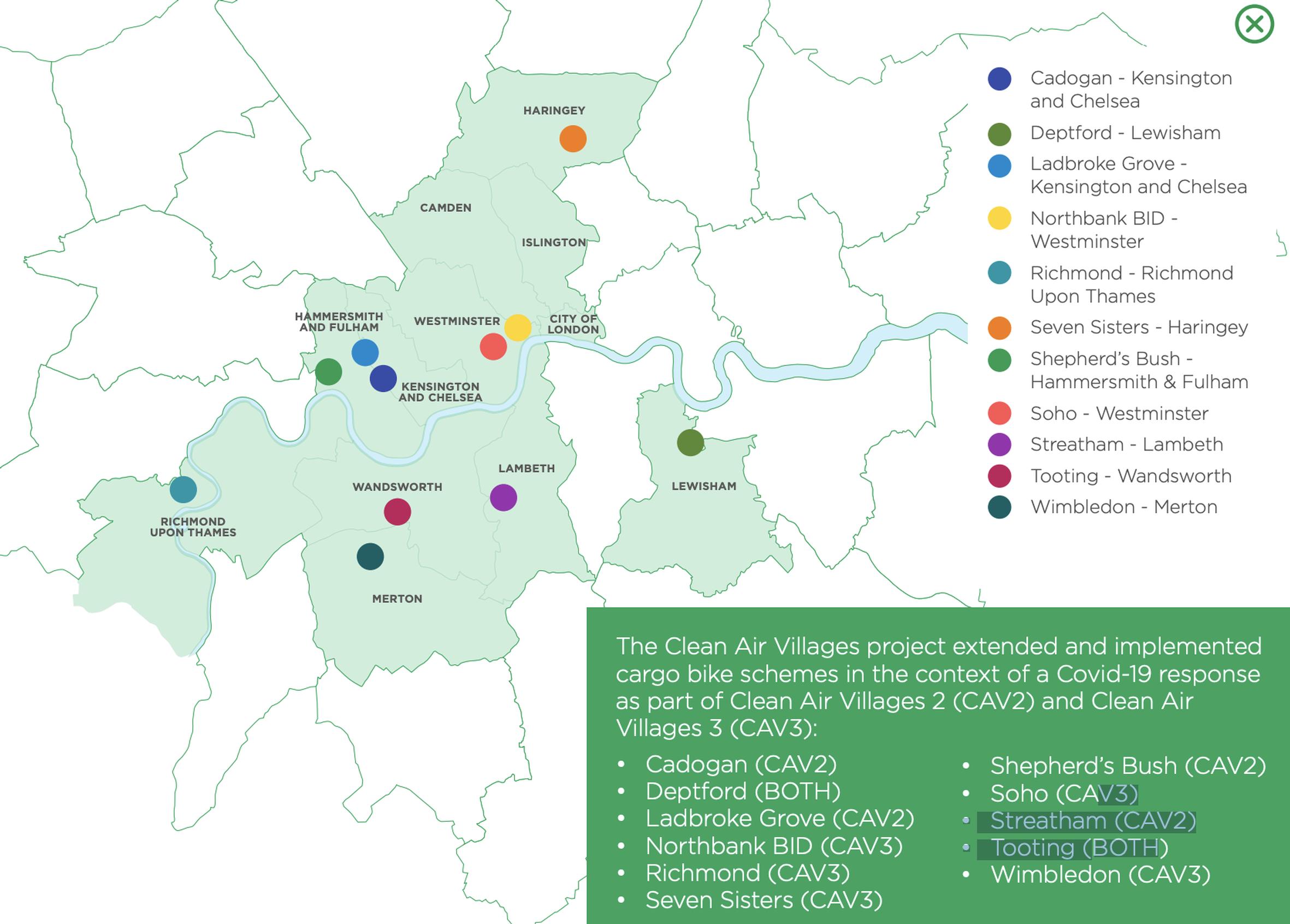 The National Trust is collaborating with UK-based Raleigh to trial e-bikes and e-cargo bikes to help them meet their climate change objectives. The bikes will be used by park rangers as they go about their stewardship duties.
---
---
'Climate change is the single biggest threat to the precious landscapes and historic houses we care for,' says the National Trust. 'We're tackling the causes of climate change by reducing our own emissions and, as a conservation charity, we're always searching for greener ways to get around the places in our care.'
The National Trust is only of of the companies moving to embrace e-bikes and e-cargo bikes. Climate change, the pandemic and the resulting changes in travel trends and preferences has seen all forms of cycling boom in popularity. In March this year, the Welsh government announced that it was funding pilot schemes to support and accelerate the uptake of e-bikes and e-cargo bikes across Wales.
Four e-bike 'hubs' will be established in Rhyl, Swansea, Aberystwyth (also including links into Newtown) and Barry, and will offer low cost hire and long term loan of e-bikes for local residents. Two e-cargo bike 'libraries' will be established in Aberystwyth and Swansea, offering free trials of e-cargo bikes, advice and training for local businesses and residents.
'Numerous studies indicate that e-bikes support increases in active travel, and therefore help to combat climate change, air pollution and congestion,' all whilst delivering significant health and wellbeing benefits for our communities, said Lee Waters, Deputy Minister for Economy and Transport, Welsh government.
A recent survey by VOLT has found18% of UK adults are more likely to buy an e-bike now than they were before the pandemic. The biggest transformation towards e-bikes and sustainable personal transport has happened in London, where 44% of respondents said that they were more likely to buy an e-bike for personal transport than they were pre-pandemic. This change in attitudes was mirrored in Northern Ireland, where 25% said they were more likely to buy an e-bike.
In Manchester, plans to build the UK's first 'mobility hub' have been formally submitted to the city council as part of the strategy top deliver on Manchester's climate, transport and clean air commitments. Priorities shaping the design of the hub include providing access, facilities and connections for sustainable modes including cycling and walking, public transport and car-sharing clubs, along with providing a hub for parcel deliveries and smart parcel lockers, with last mile deliveries via electric vehicles and e-cargo bikes.
With many cities looking to reduce the number of vehicles from their centres, e-mobility hubs, or eHUBS, are increasingly on the agenda. A Europe-wide pilot project, eHUBS, is helping pilot cities to experiment. On-street hubs will bring together e-vehicles – e-bikes, e-cargo bikes and e-cars – at transport interchanges or in residential areas, depending on demand.
The eHUBS pilot involves six cities in five countries across Europe, including Amsterdam, Manchester, Leuven, Dreux, Arnhem-Nijmegen, and Kempten. Most schemes launched last summer.
Governments across Europe have also responded to this trend by providing financial support – according to a recent analysis from the European Cyclists' Federation (ECF), there are almost 300 tax-incentive and purchase-premium schemes for cycling offered by national, regional and local authorities across Europe to make it attractive to cycle more and drive less, reduce transport CO2 emissions and provide important growth stimuli for the European bicycle industry.
In the UK, a pot of £2 million was made available by the Department for Transport for the acquisition of e-cargo bikes, to support green last mile deliveries. eCargo Bike Grant funding covers up to 20% of the total cost of an ecargo bike, up to a maximum of £1,000 per bike. A second round of e-cargo bike funding is expected shortly.
Other sources of funding for e-cargo bikes are coming from the Department of environment, food & rural affairs (Defra) via its Clean Air Villages 4 (CAV4) projects across London.
E-cargo bike service Zedify received a £100,000 grant from Bristol City Council to invest in e-cargo bikes and trikes as part of the One City Plan.
Some e-cargo bike services, such as that run by Lee Pugh in Essex, have raised funds through the Aviva Community Trust crowdfunding platform.
Mapping the EU funding
ECF has mapped EU funding schemes in a new online interactive tool that provides information about the size of the subsidy, which can go up to several thousand euros per bicycle, the type of bicycle, from conventional bikes to e-cargo bikes, and the eligible target groups.
Jill Warren, CEO of ECF, said: 'Tax breaks and purchase premiums open up cycling to large groups of the population who used cars before, including commuters and the elderly using electric bicycles, but also families and small businesses, which now can use cargo bikes for their logistics. These schemes can be put in place at a fraction of the cost governments are investing in tax cuts for company cars and subsidies for electric cars. Public administrations must reform their tax systems to provide more fiscal incentives for cycling and include support schemes for buying electric and cargo bikes in their National Recovery and Resilience Plans under the NextGenerationEU recovery fund.'