E-cargo bike deliveries making sense for business
As more funding becomes available from national and local government, e-cargo bike delivery services are taking off across the UK
23 April 2021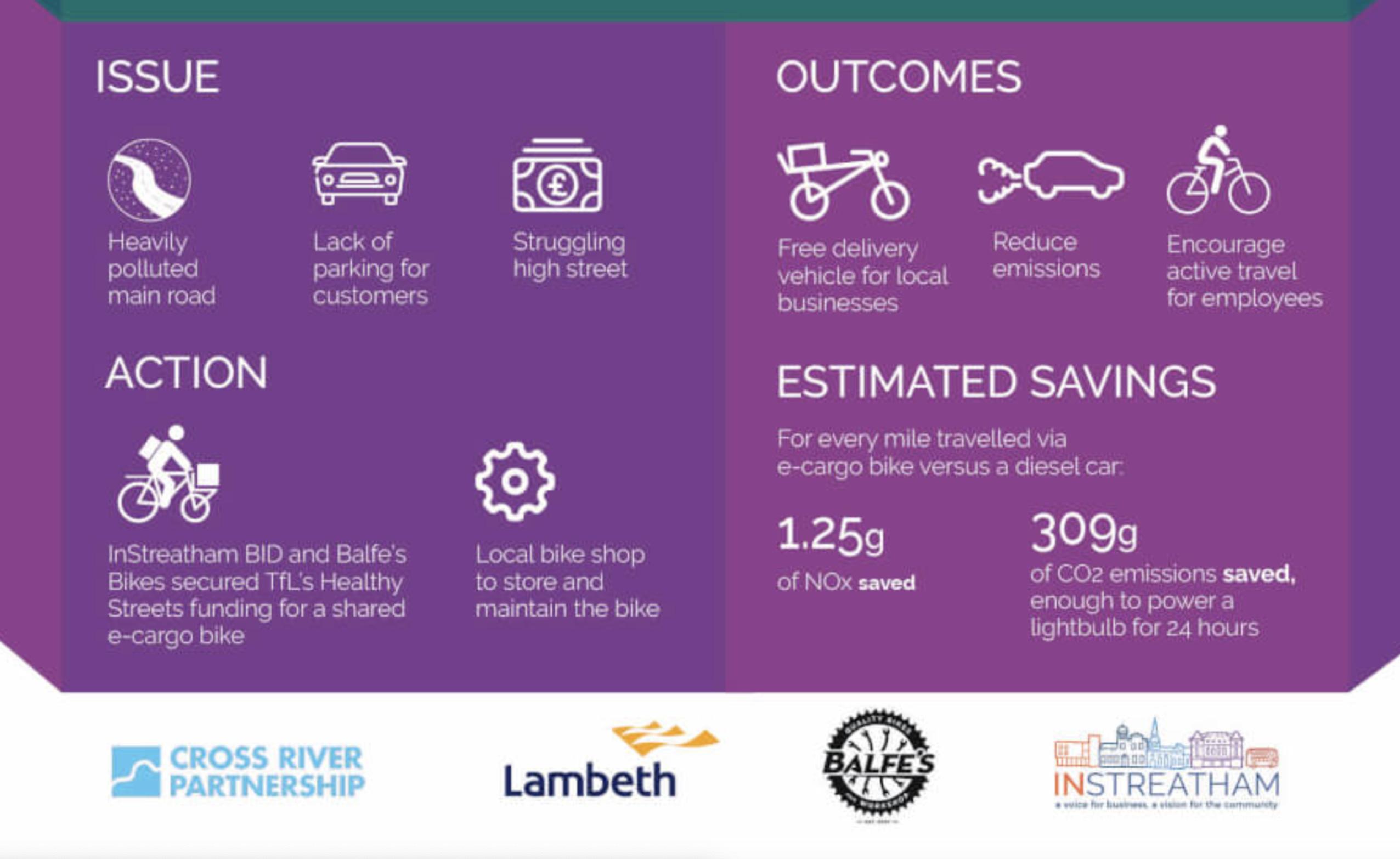 E-cargo bike delivery services are making sense for businesses across the UK as they realise that e-cargo bike logistics can save time, money and staff resource, as well as cutting emissions and helping businesses with their net zero targets.
Building on the DfT-funded eCargo Bike Grant Fund - which is rumoured to be announcing a second round of funding shortly – and supported by new funds from local authorities and Defra, e-cargo bike delivery services are taking off across the UK.
An innovative new zero emissions delivery hub has been launched in Bristol, for example, which will revolutionise parcel deliveries, helping to cut congestion and air pollution. Leading green logistics service Zedify received a £100,000 grant from Bristol City Council, which will be invested in a fleet of electric cargo bikes and trikes, as part of the One City Plan to have 95% of deliveries within the city centre made by electric vehicles within 10 years.
---
Cross River Partnership, Zedify, Ecofleet and Colchester City Council will be speaking in the e-cargo bikes in action webinar on 27 April at 10.30: Register free here
---
London-based Cross River Partnership (CRP) is using a Defra-funded grant to support e-cargo deliveries, as part of its Clean Air Villages 3 (CAV) Project. This is a collaboration between 12 London boroughs and four Business Improvement Districts to deliver air quality improvements in locations across London, where both air pollution and footfall levels are high.
Cross River Partnership (CRP) is a non-profit and impartial partnership organisation that has been delivering positive change for London's residents, businesses and visitors for over 25 years.
Since April 2020, the project has launched seven cargo bike schemes, supporting food banks, pharmacies, charities and local businesses in delivering essential items to those in need during lockdowns. 596 miles have been covered by cargo bikes to date, resulting savings of 204kg of CO2, 733g of NOx, and 20g PM10, benefitting people's health and wellbeing.
Ecofleet are one of the London-based last-mile delivery companies working with CRP as part of the free e-cargo bike schemes available across Richmond, Tooting, Wimbledon, Deptford, Soho and The Northbank. CRP is also working with Zedify, on a cargo bike scheme in Seven Sisters, Haringey.
Says Air Quality News: Thirty businesses and community groups have so far benefitted from using the CRP scheme, from market traders and grocery stores to paint shops, charity organisations, and pharmacies.
Local paint shop RV Tass, based in East Twickenham, was one of the first to use one of the new cargo bike schemes and has been delivering orders using the free hours paid for by the project.
Matt Allard, Owner of RV Tass, said: 'It's a unique and eco-friendly way to have paint delivered to your door. Our customers have loved it.'
Every business that uses the cargo bike schemes also qualify to feature on CRP's Clean Air Villages Directory, which lists and promotes businesses across London who are delivering their goods using ultra-low emission vehicles, cargo bikes or by foot.
All of the Clean Air Villages have the potential to be first-class clean air destinations for the future and the new cargo bike schemes are supporting a green recovery from the pandemic to enable businesses to continue trade in these challenging times, whilst creating cleaner air for all.
'Converting to a local cargo bike delivery service for smaller orders made business sense,' said Mariana Fonseca, Assistant Manager, Theatre of Wine, who is using a CRP service.
The issues the company was facing included taking up excessive staff time to deliver wine in a van. Moving to e-cargo-bike deliveries saved £250-300 per month thanks to more flexible and efficient deliveries that saved 25 hours of staff time each month. The switch also saved 2,748g of NOx saved per year and 135g of PM2.5 saved per year, that's 949kg of CO2 emissions saved per year, enough to power a house for 20 days.