Natural measures needed to alleviate flood risk
01 November 2023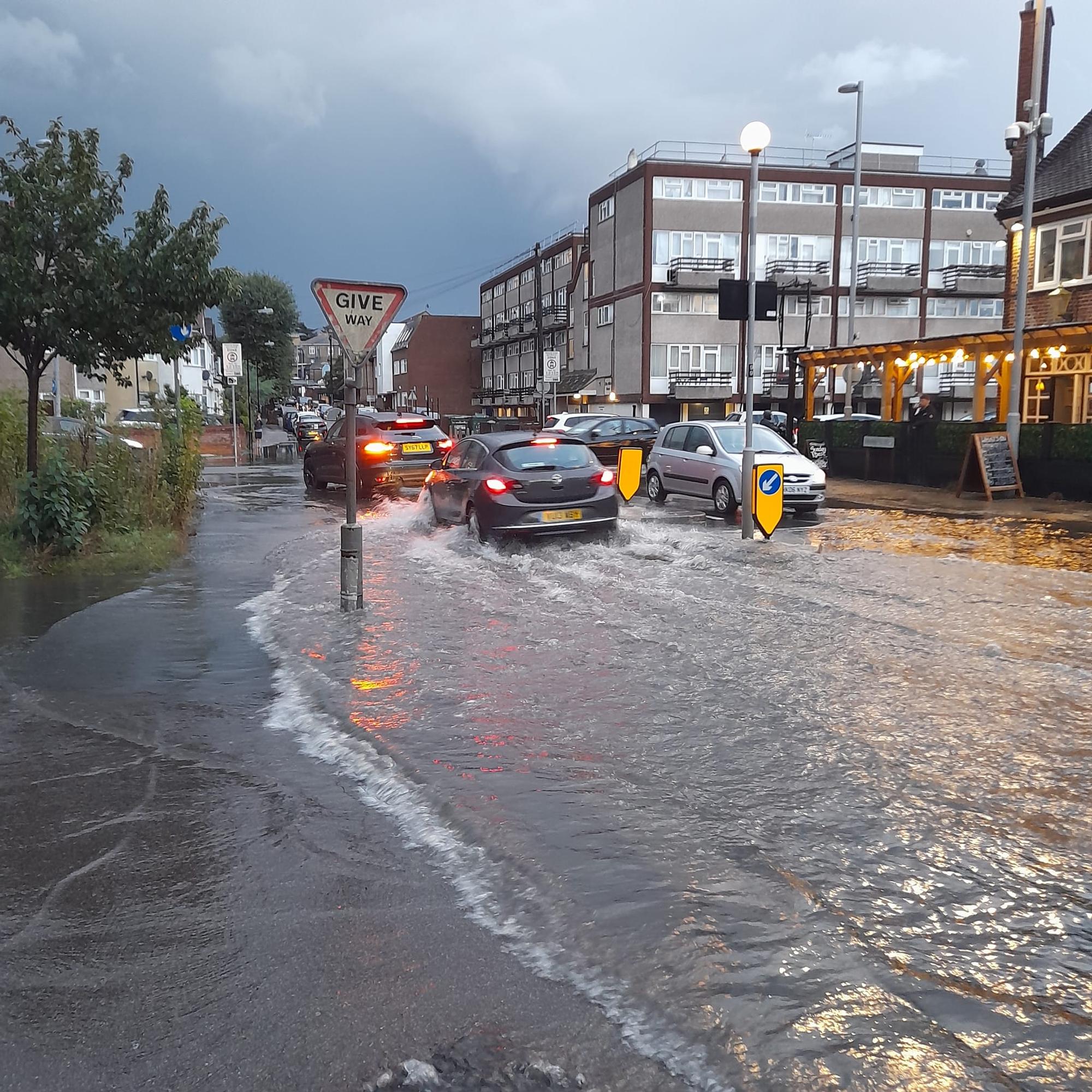 Further heavy rain and flooding is set to hit parts of the UK over the next few days ahead of the arrival of Storm Ciarán. This threatens to cause more flooding in all ready saturated areas that were battered by Storm Babet two weeks ago.
In the past week heavy rain has caused flooding in Northern Ireland, Scotland, Northumberland, the Isle of Wight, Hastings, Stafford, and across Norfolk and Suffolk.
The Environment Agency has issued 66 flood warnings where flooding is expected along with 166 flood alerts where flooding is possible. Areas in London and the south of England, the Highlands and north-east of Scotland and Northern Ireland could all be hit with heavy rain over the next few days, said the Met Office.
The Climate Change Committee – the Government's official advisors – has warned that the weather is getting wetter, windier and wilder.
Climate scientists have amassed evidence that the UK is becoming more prone to extreme weather events, and in the past decade there has been more flooding, both in urban areas and the countryside, whether from intense rainfall, increased river flow or sea surges.
Friends of the Earth says that natural flood management is a vital tool for flood defence and almost always achieves multiple environmental benefits. But not enough emphasis has been placed on restoring nature as part of reducing flood risk, says the environmental campaigning organisation.
It calls for measures such as increasing green spaces and water storage areas in urban areas, including the removal of hard surfacing to enhance drainage, along with tree planting, and the full restoration of peatlands and sea marshes.
Many urban areas have been concreted over, says Friends of the Earth. "As surface water flooding is the greatest risk in many areas it makes sense to prevent the creation of more hard surfaces and replacing existing built-over surfaces with more porous materials where practicable."
A shining example of this strategy can be found in Sheffield, which has been rolling out its Grey to Green project over the past nine years. This is the UK's largest retro-fit sustainable drainage system (SuDS) project and also the UK's largest inner city 'Green Street'. The scheme has created 1.3 kilometres of new footpaths and cycleways.
The project's innovative planting beds capture and hold on to plastics from car tyres, road wear and other pollutants, such as oil and microplastics, which prevents them from reaching the watercourses. As a result, 24,000 bathtubs' worth of water is prevented from entering Sheffield's sewage treatment works each year, estimates the city council.
The project has significantly increased biodiversity and improved surface water management, says the council.
Rain gardens are starting to be developed in other towns and cities. In the wake of flash floods in recent years, Waltham Forest Council has been implementing SuDS across the borough, including a network of 22 rain gardens covering over 280 square metres. This has alleviated the risk of flooding, says the council.
The borough is also working closely with partners Meristem Design and residents to assign gardening 'stewards' to care for the rain gardens in the future.
Rain gardens effectively manage stormwater and reduce flooding risks, said Meristem's Habib Khan. "They also support urban biodiversity, enhance green spaces, and contribute to a city's overall sustainability."
Find out more about Grey to Green, Waltham Forest's rain gardens and measures to reduce flood risk at Climate Resilient Streets taking place in London on 30 November.