DfT tells train operators to drop plans to close ticket offices
31 October 2023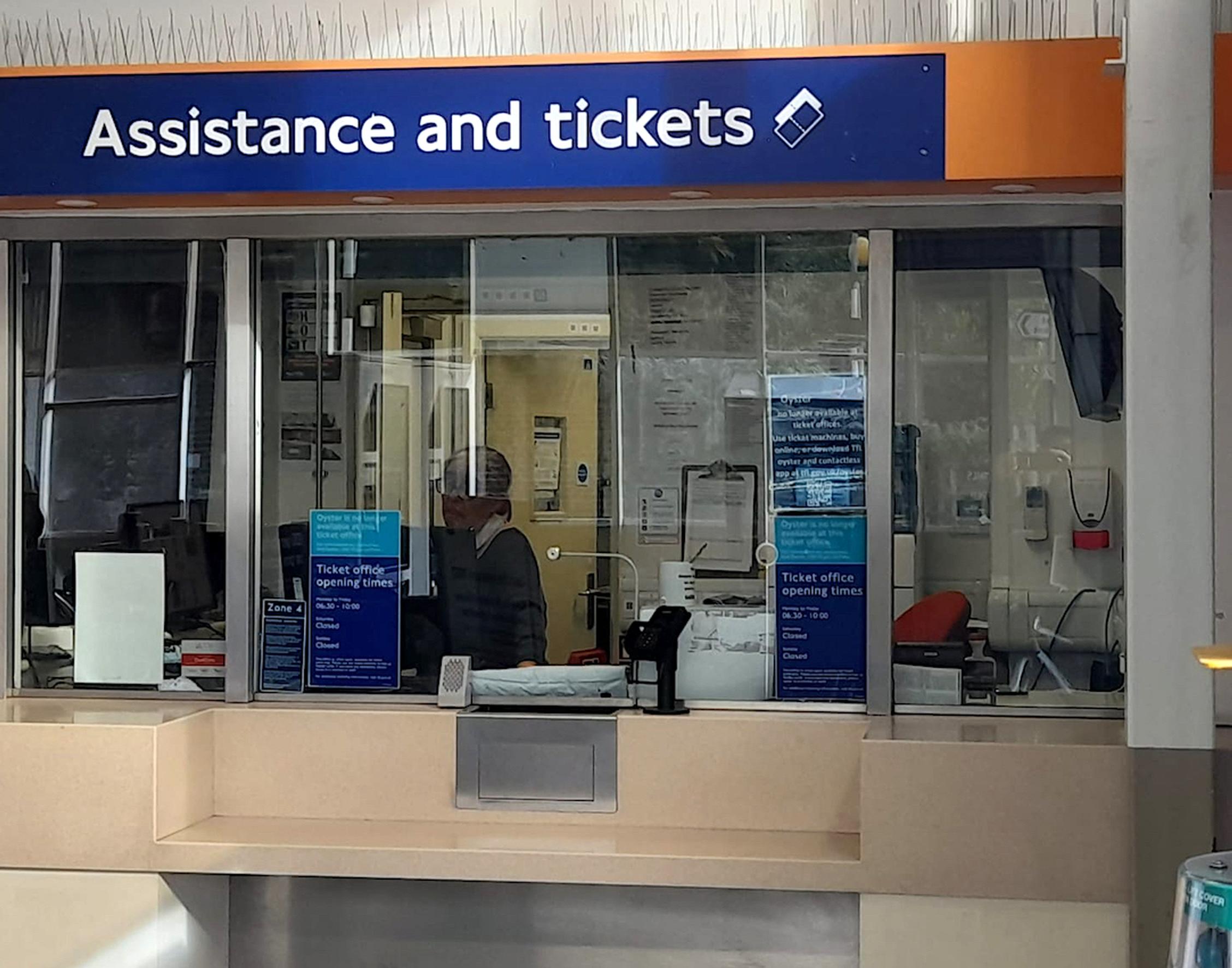 Transport secretary Mark Harper has bowed to pressure and cancelled rail industry plans to close almost all of the UK's remaining rail station ticket offices.
He has told train operators to withdraw their proposals to close ticket offices after a consultation revealed widespread concerns over accessibility. The department said that it will consult on a draft National Rail Accessibility Strategy next year.
Criticism came from the general public, statutory transport watchdogs, the Transport Select Committee, disability groups and trade unions.
Harper said: "We have engaged with accessibility groups throughout this process and listened carefully to passengers as well as my colleagues in Parliament. The proposals that have resulted from this process do not meet the high thresholds set by ministers, and so the Government has asked train operators to withdraw their proposals."
Train operators have the right to appeal against the decision. A DfT spokesperson told LTT: "We can't stop train operators from appealing, but we now expect them to withdraw these proposals."
Rail Minister Huw Merriman met with accessibility groups on two separate occasions during the consultation.
The consultation was extended from its original end date of 26 July until 1 September to give individuals more time to participate.
Earlier this month the Transport Select Committee wrote to Huw Merriman saying that the proposals to close almost all the UK's remaining 1,000 rail ticket offices risked excluding disabled travellers and those with access needs.
In its consultation response, Transport Focus called for the ticket office closure plans to be scrapped. "While many of the revised station proposals failed to meet the criteria set by Transport Focus, there were some, such as those proposed by GWR and TransPennine Express, which met the majority of our criteria," said the watchdog.
"However, across all proposals, there are key issues, that are critical to maintaining accessibility for all to the national network that remain unresolved."
Together with London TravelWatch, the watchdog received 750,000 responses from individuals and organisations to the consultation.
Transport Focus acknowledged that train companies did significantly revise their original proposals. "Many revised train company proposals re-instated existing staffing hours, identified new and innovative solutions, promised extra facilities to sell more tickets and all ticket types and cope with cash payments and refunds," it said.
"However, the detail around some of the proposals, particularly new customer support arrangements, are not yet well-developed. A lack of an overall delivery plan also raises concerns that closures may occur before new arrangements are in place."
Anthony Smith, chief executive of Transport Focus, said: "Some train companies were unable to convince us about their ability to sell a full range of tickets, handle cash payments and avoid excessive queues at ticket machines."
Smith said he supports the principle of redeploying staff from ticket offices to improve the overall offer to the passenger. "We also recognise the extreme financial pressure facing the railways and the need to find new, cost-effective ways of working. We will continue to work with the train companies to help them resolve the issues raised by passengers during this process."
Katie Pennick, campaigns manager at disability rights organisation Transport for All, said: "While we are proud of the incredible tenacity of disabled people and our community for securing this major campaign victory, the outcome is bittersweet. The disastrous and discriminatory proposals should never have been put forward.
"It took multiple legal challenges, public uproar, cross party opposition, and ultimately a watchdog decision for the DfT to finally withdraw its support for the closures. Until the eleventh hour, the Government were insisting that the plans would improve accessibility, despite unilateral calls from disabled people and our organisations saying otherwise.
"Though the government was eventually swayed, it is appalling that disabled people's concerns were dismissed for so long. We can't help but wonder what we could achieve if disabled people were listened to and accessibility was prioritised."
Trade union the RMT also welcomed the withdrawal of the ticket office closure plans. RMT general secretary Mick Lynch said: "We are now calling for an urgent summit with the Government, train operating companies, disabled and community organisations and passenger groups to agree a different route for the rail network that guarantees the future of our ticket offices and stations staff jobs to delivers a safe, secure and accessible service that puts passengers before profit."