How to fund and deliver climate resilient cities
If we are to face up to the climate emergency, our urban infrastructure must be transformed – but this will require a multi-agency, well-run, long term approach, says Stephen O'Malley
24 October 2023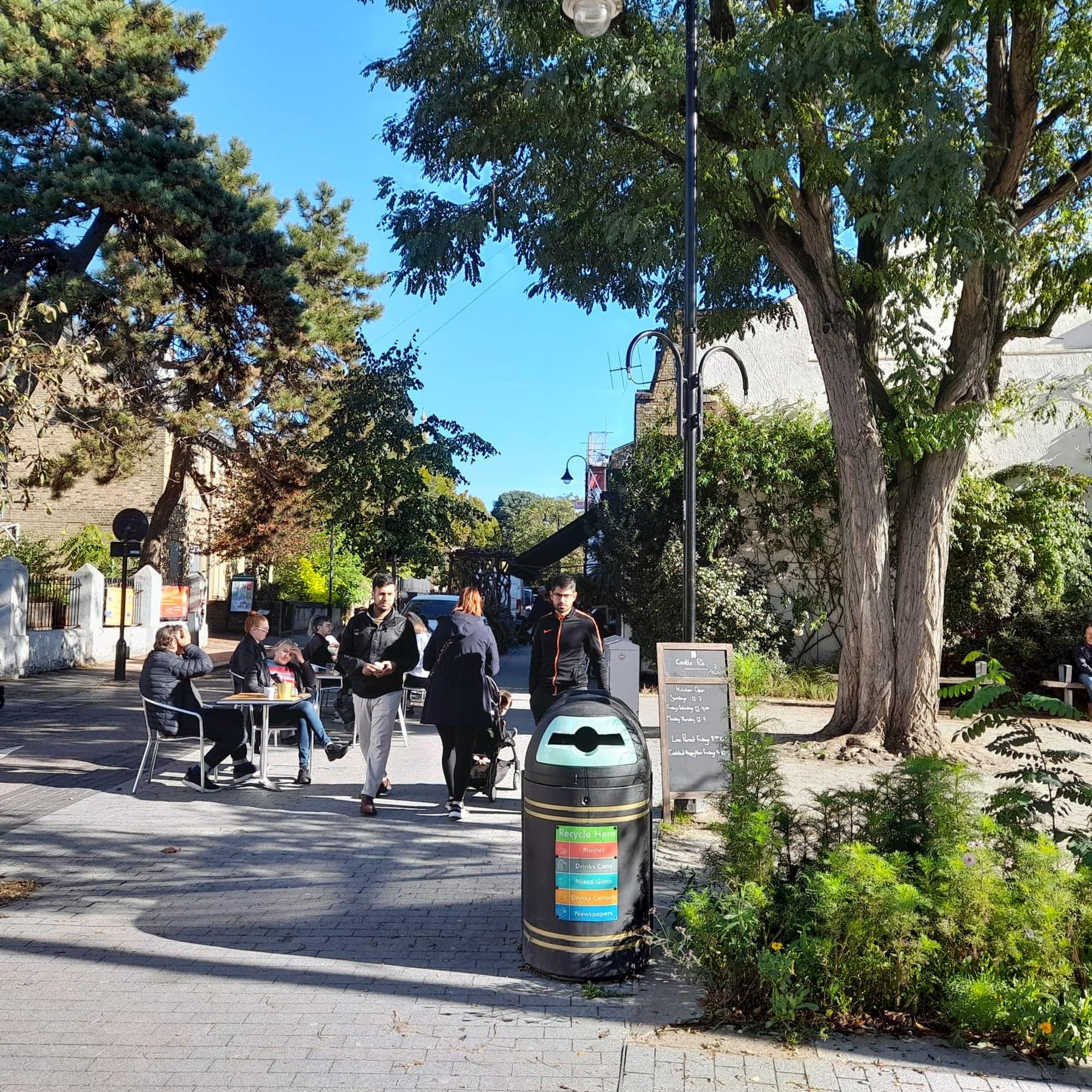 Our cities are thriving, with people flocking to city centres, creating higher density urban neighbourhoods. We have witnessed unprecedented change of the last decade - climate breakdown, Covid-19, recessions and political turmoil.
This has forced us to re-imagine how we use public space and support the lifestyles of these growing urban communities, and achieve this within sustainable and financially viable business models.
Our sector needs to adapt to these new realities where climate change is an ever-present threat. Additionally, our cities, and particularly their built environment, need to evolve to serve a maturing demand from broadening and deepening profile of city dweller. From the once dominant young professional to now include families, and older residents.
Places must be appealing, convenient and wellness-enhancing for everyone, not just a privileged few. A pivot to such human-centric urban spaces will require change beyond just reworking the town planning blueprint.
In part, this demands developing a financial instrument that is specifically tailored to meeting these demands – and which includes the democratic collaboration of the diverse stakeholders within the built environment: not just town planners and civil servants with a political mandate to do so.
Our urban infrastructure needs to be transformed with climate resilience features woven into the fabric of our landscapes. This process is a complex, multi-agency, long term project, but essential to ensure the liveability and future viability of our cities.
Repurposing tarmac to trees, rooftops to rain gardens and parking spaces to pocket parks are some ways our urban infrastructure could be radically transformed, designed for people, wellbeing and climate resilience. How is it funded?
Well-run Business Improvement Districts are a good starting point. These democratised, locally run enterprises provide communal leveraging of a central budget for the common good. They're premised on bringing together local businesses and councils, who have voted to invest together to improve their environment.
The money raised from business rates go on to improve supplementary services, as identified by the stakeholders and local community, for example cleaning, extra safety or environment measures.
Of course, for businesses, this has dividends in making their area an attractive place to socialise and consume; improving footfall and generating commercial returns. For the local community, quality of life is enhanced and vitality is brought to the neighbourhood.
Perhaps a version of this same principle of financial collaboration to engender positive change could be applied through a similar EcoBID – or an accredited City Climate Bond. This idea is based on a ring-fencing proportion of money being allocated to climate-mitigation practice within the business zone; a kind of 'think globally, act locally' motto enacted with local business leaders in charge of their priorities.
These elements could all be funded and driven through a City Climate Bond social enterprise that receives funds from state bodies, land owners, landlords, property developers, businesses and institutions, through a ballot mandated, rotating board. This board would administer and monitor the spend and management of resources to deliver this agenda in an accountable way with long term societal interest at its heart.
This would need to be incentivised, of course, perhaps through tax breaks for companies that engaged with Climate Bond and other favours encouraging as much uptake as possible.
It's not without risk. Similar to the early BIDs, problems could arise from mismanagement and misallocation of funds. With many stakeholders, these programmes can be subject to inertia or lack of consensus, just as we see with climate agreements on an international level.
There's much to be done to propel climate action forward, this is just one piece of the puzzle that can work in concert with local authorities, operating on a local, community level to embed climate focused principles in our future vision for cityscapes.
Stephen O'Malley is chief executive at Civic Engineers. He will be speaking at Climate Resilient Streets in London on 30 November