20's Plenty for Scotland Conference: Play your part
The future of the 20mph story now hinges on events in Scotland, which is at a crucial point in its journey towards making streets safer and enabling more sustainable travel choices, says Anna Semlyen
23 October 2023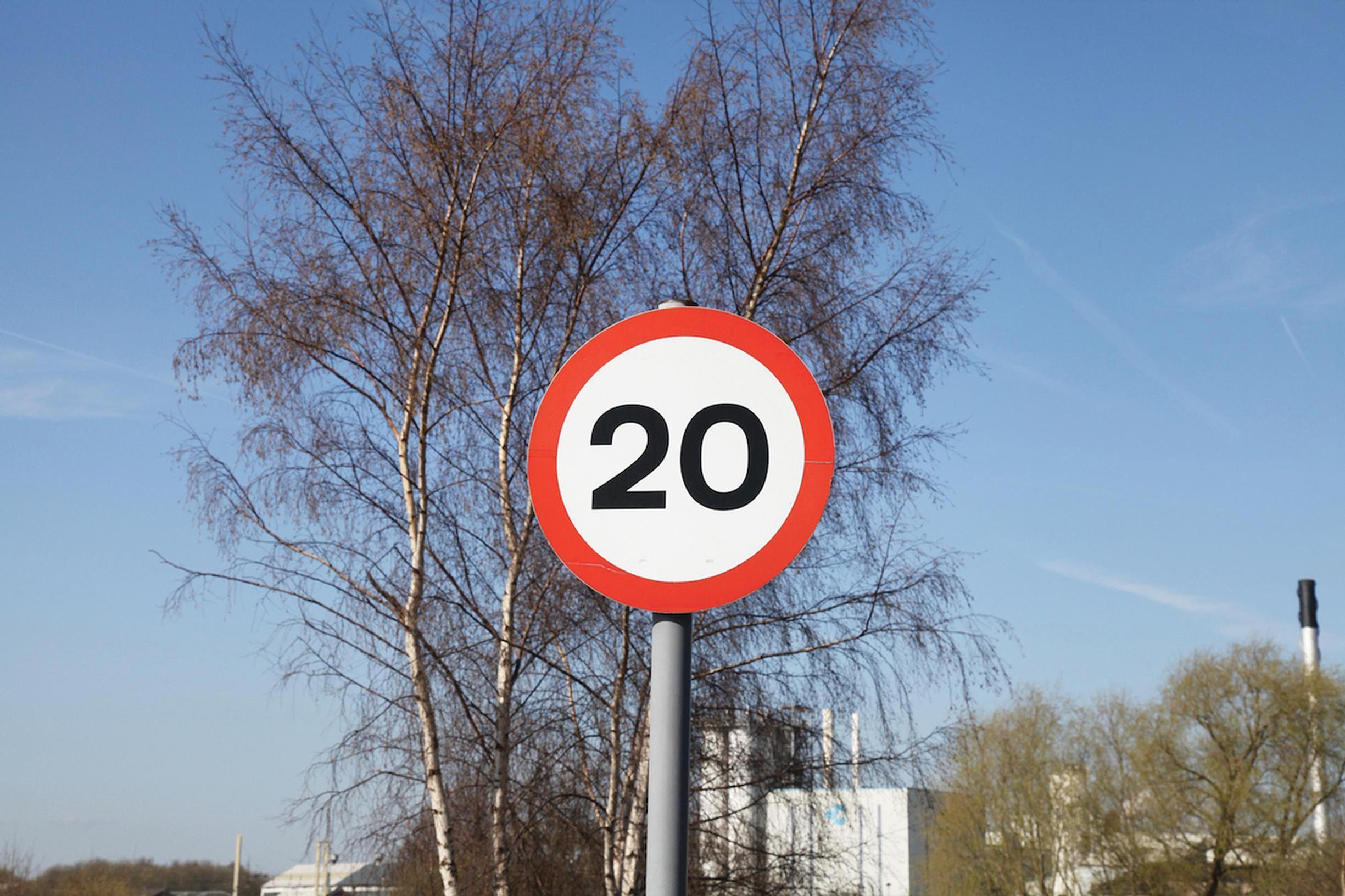 20mph has been an especially hot topic since it became the default speed limit in Wales on 17 September.
Speeds fell faster than expected, according to a report by consultancy Agilysis and mapping company Tom Tom. They found that speeds dropped by nearly 3mph in the first week after the start of the 20mph default limit.
A petition against the default limit made news impact but did not affect the enthusiasm for 20mph for those involved in its four years of planning. All political parties originally supported 20mph. In the Senedd, a vote of no confidence against deputy climate change minister Lee Waters regarding 20mph was easily defeated by 42 votes to 16.
In England, prime minister Rishi Sunak has spoken about defending motorists' rights. Yet numerous research studies have revealed 70-80% support 20mph for their home streets.
Many local authority councillors know that 20mph is popular with voters. No wide area 20mph scheme was ever removed. There are 28 million people in authorities with 20mph limits as policy where people live, work, shop, learn and play.
Conservative-led Cornwall Council is committed to rolling out 20mph and has pledged to carry on. Expect to see more places adopting 20mph as these powers are still with local highway authorities, not central government. 20mph is advancing as the basis of behaviour change on the roads to give freedom to choose any mode of travel. It's not just urban roads either; it's also more rural places, as demonstrated in Scottish Borders and Oxfordshire choosing 20mph.
Ireland has pledged that 30km/h (18.5mph) will be normalised in settlements with road speeds dropping by 20kmh for all classes of roads except motorways.
Road assessments
The future of the 20mph story now hinges on Scotland, which is at a crucial point. The Scottish Government remains committed to making its streets safer and enabling more sustainable travel choices that benefit public health and its environmental targets.
The 2022 Programme for Government supports this with a commitment to "roll out our national strategy for expanding 20mph zones, with more roads and areas reducing their speed limits to 20mph – making our streets feel safer and encouraging active travel".
A multi-stakeholder task group first met in December 2021 to discuss the most effective route for 20mph's implementation. They agreed that further consideration and evidence was needed on the number of roads affected and the financial implications before an informed decision on the most effective route to implement can be reached.
Transport Scotland provided £1.4m to assist authorities in carrying out road assessments on their network and inform the best route to implementation.
They firmly believe that this policy will have a positive impact on the perceptions of road danger whilst encouraging people to walk, wheel and cycle. Creating more pleasant streets and neighbourhoods, supporting Scotland's health, safety and active travel aspirations.
The strategy also supports the delivery of the Strategic Transport Projects Review 2 to expand 20mph speed limits and it is contained in the Road Safety Framework to 2030 delivery plan.
Unlike Wales, where 20mph was rare before the national change, many Scottish authorities already have extensive 20mph limits, e.g. 80% of roads in Edinburgh. The Scottish Borders Council's 20mph programme proved that speeds do reduce on arterial roads through its towns and villages without vertical humps. Highlands Council has led recently with 125 places going 20mph, paid for by Transport Scotland.
Social buy-in
The 20's Plenty for Scotland conference will take place in Edinburgh on 7 December, jointly hosted by City of Edinburgh and 20's Plenty for Us.
Speakers will present up-to-date knowledge on what has gone well and also what has been challenging for 20mph implementation.
The case for better safety, health, environment, quality of life is clearly set out and backed by evidence. What matters in Scotland is how to choose exclusions, frame and organise consultations, the operational processes and most cost effectively gain motorist's social buy-in to normalise 20mph for roads where vulnerable road users and motors mix.
20's Plenty is delighted to catalyse and bring together excellent presenters whose knowledge spans four nations – the international perspective in Europe, the National level implementation in Wales and local authority level expertise. Together they offer a powerful day of focused sharing of 20mph information.
The conference is directed at transport, health and climate officers, councillors, NGOs, businesses and academics. Booking your delegate place is a valuable way to raise the energy and skill sets of anyone working in the field of behaviour change. Expect it to bring in more cost-effective implementations with better results at lowering speeds and the myriad benefits that will spark.
The issue of making 20mph a default limit is facing some opposition. And that's why it is so important to get it right first time where humanly possible. So, if you have a part in a 20mph programme, come and learn from these experts. Networking with others who can help share knowledge. Let's all get together and feel proud of 20mph's success stories. 20mph is coming to Scotland and to roads near you.
See you in Edinburgh on 7 December.
Anna Semlyen is 20's Plenty for Us national campaign manager