LCC climate streets report reveals best and worst London councils
20 May 2023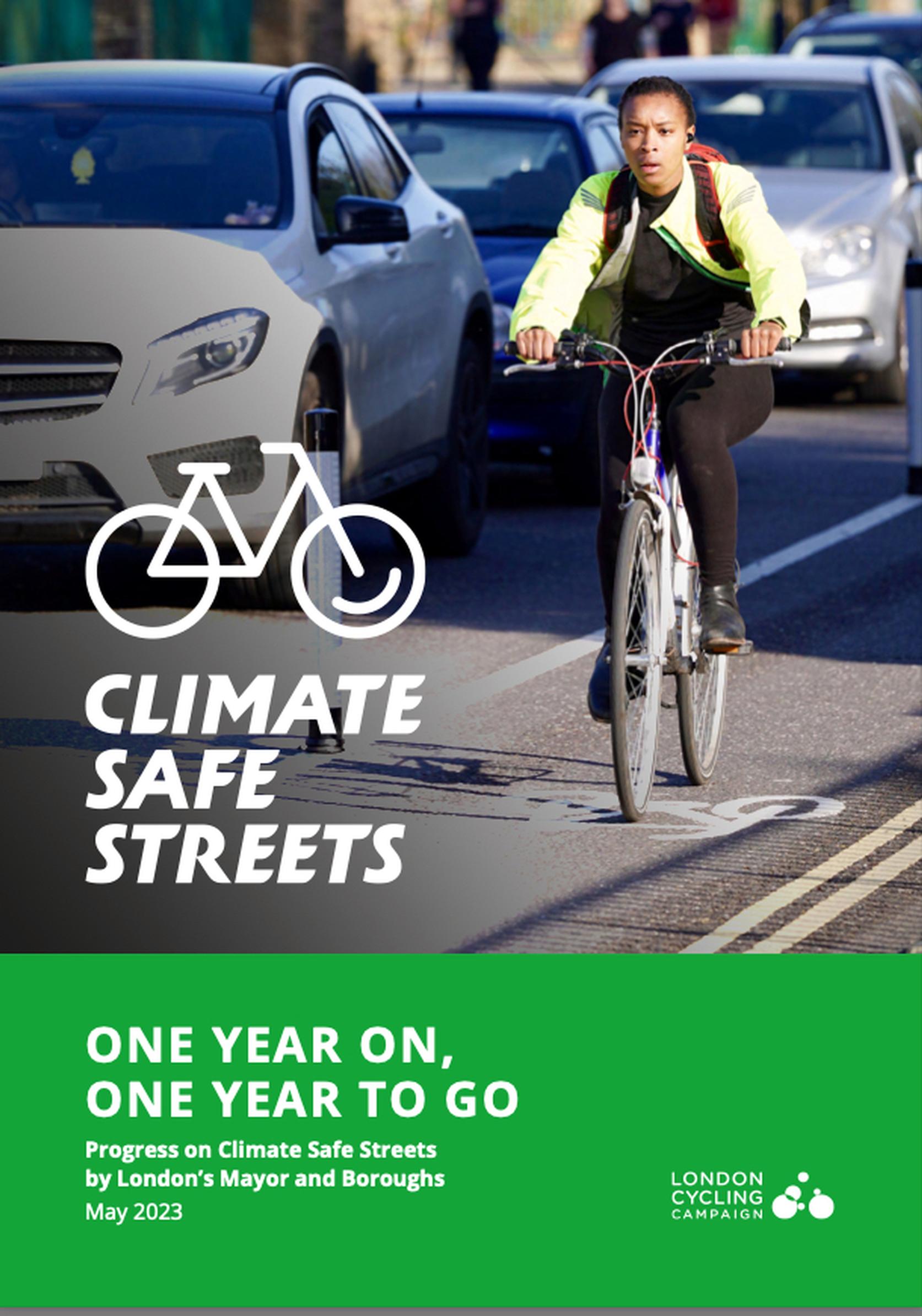 A "clear gulf" is emerging between London boroughs working to reduce the mode share of private motor traffic and those taking no action, says a new report by the London Cycling Campaign (LCC).
Since launching it Climate Safe Streets campaign in 2020, the charity has tracked the progress of the Mayor of London and each local authority in the capital.
Sadiq Khan has a year to go before he attempts to be re-elected for a third term as Mayor. "While he has gone a long way, he has a long way to go to embedding his legacy on climate and road danger," the report says.
"Similarly, we emerge from the Covid pandemic and local council elections of 2022 with a field of boroughs spread wide from front-runners taking rapid action on these issues to those turning and going the wrong way down the field entirely.
"London is split between Climate Safe Streets haves and have nots – and in the next three years we'll need to see a lot more action from a lot more boroughs if our city and planet is going to go in the right direction."
It is more common for inner London boroughs to be taking action than outer boroughs – although there are exceptions in both directions, the LCC found.
At last year's local elections Tower Hamlets elected Lutfur Rahman as Mayor, who pledged in his manifesto to "opening roads to more motor traffic in a climate crisis", the report notes.
Tower Hamlets was the only London borough where mode share for private motor vehicles has risen between 2010 and 2020, said the LCC.
Meanwhile, Ealing and Harrow "have both ripped out copious numbers of schemes on flimsy pretexts and then sat back to do next to nothing so far".
Harrow joined Bexley, Bromley and Hillingdon (and Surrey County Council) in taking legal action against Sadiq Khan's plans to expand the ULEZ scheme, says the LCC. "Unsurprisingly, these four are some of the least active on delivering change on issues around car use, climate and pollution (even to the extent they've rolled out some of the lowest numbers of on-street electric car charging points in London, as charity Possible has pointed out)."
Inner London boroughs Southwark, Lewisham and Haringey and outer London boroughs Redbridge, Bromley and Croydon are all "trailing the average inner and outer London mode shifts", states the report. Given that the pace of change in these boroughs has been "slow to non-existent, this is not a surprise".
Meanwhile, Hackney, Camden, Waltham Forest and Hounslow are "shifting away from the car faster than average" and have "surged ahead" in delivering on active travel, emissions and road danger reduction. "They were moving fast before the pandemic and delivery appears to have if anything accelerated. But these boroughs are too few and far between."
Surprisingly, residents elsewhere "are showing huge appetite to ditch cars," despite the inaction of their councils, the LCC found. "Step forward Kensington & Chelsea and Wandsworth, Brent, Barnet and Greenwich (the latter of which did start to deliver on schemes post-2020 again). Imagine the mode shift Kensington & Chelsea could achieve if it actually put its mind to it..."
Between the best and the worst are the "so-so", says the report. Brent, Greenwich, Hammersmith & Fulham, Kingston, Lewisham, Newham, Richmond, Southwark and Wandsworth are all given to "lots of fine words, patchy delivery and nowhere near enough the pace needed".
"These boroughs need to accelerate progress rapidly, learn from the top tier and really focus on delivery if their climate emergency declarations are more than hollow words."
Simon Munk, LCC's head of campaigns, said: "Some London politicians, and some of the public, are right now saying loudly that increasing any charges for car driving should not happen during a 'cost of living' crisis.
"But it is our reliance on petrol and diesel and gas that is driving (pun intended) so much of that crisis. And reducing reliance on oil and gas is core to also tackling the climate crisis.
"Delaying action on fossil fuels and our consumption of them only prolongs the current cost of living crisis and saves up the certainty of worse impacts on our city, our poorest residents and our financial stability for later."
Climate Safe Streets, One Year On, One Year To Go