Are new laws needed to police the safe use of cargo bikes?
As the use of cargo bikes become more popular, legislation may be required to create standards for their safe and responsible use
06 April 2023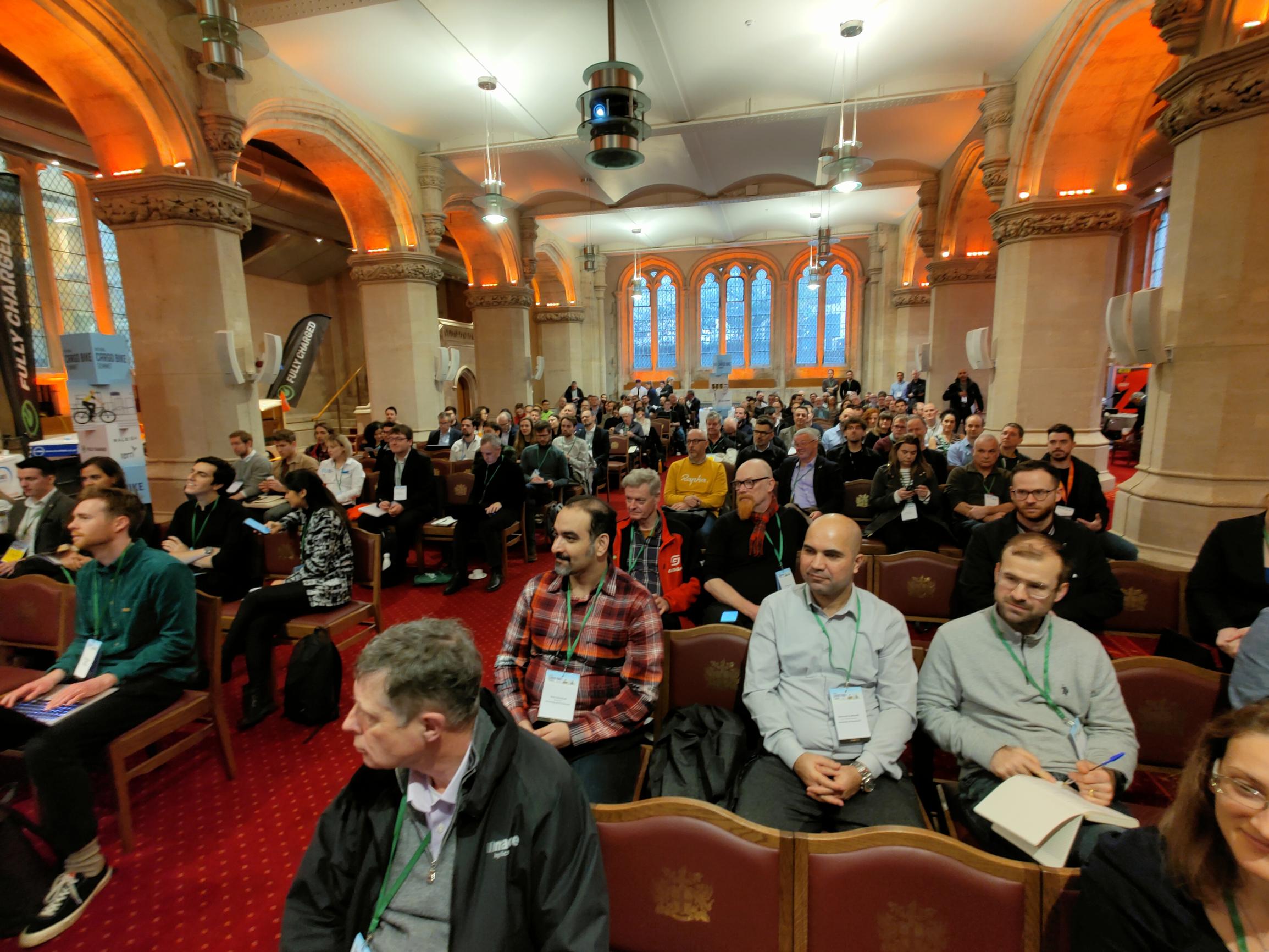 London's Metropolitan Police are among UK forces pondering how to police inappropriate cargo bike use, where, for example, vehicles are excessively or poorly loaded.
Currently there is no relevant legislation in place, arguably bar Section 40a of the Road Traffic Act of 1948, which thus far is tilted toward addressing poorly loaded motor vehicles or trailers. While most cargo bikes on the road are loaded in a reasonable way, there are always exceptions to the rule and what has until now been a self-governing trade may soon have a more trained eye on it from the law.
Speaking at last week's National Cargo Bike Summit, Sergeant Mike Daly of the Met's Cycle Safety Team offered examples of what could illustrate tested boundaries.
Daly showed images of cargo bike use where it could be argued the rider's view would be obscured from the road, or where loads looked either unsteady or poorly secured, or unevenly balanced. The issue is no different in many respects to a hastily loaded trailer or van presenting a danger to other road users, which means a law could come to apply to both tradesfolk and consumers carting goods.
A growing sector
The summit, organised by Landor LINKS and hosted by the City of London Corporation, discussed the growing confidence in the bustling cargo bike sector. It is among the fastest growing of all bicycle and electric bike sectors, according to market data from the Bicycle Association. Panellists also touched on the appropriate design standards for such diverse vehicles, which presents variables in levels of safety.
Around 10,000 cargo bike units were sold in 2022, around half were believed to have been bought with commercial use in mind, according to Bicycle Association's executive chairman Phillip Darnton OBE. But this figure was "insignificant" compared with "our friends in Europe, who expect to do 400,000 this year". This, Darnton added, would save "300,000 tonnes of CO2 versus using vans for the same journeys".
Opening the session on safety, security and standards, the Bicycle Association's Peter Eland asked: "How will so many people in our cargo biking future have confidence that we will operate as other professional forms of transport do? Will the company using us for deliveries have confidence? Will our riders too? Is all of this backed up by professional training and insurance?"
The Met's Mike Daly told the audience of cargo bike industry, local authority planners and logistics professionals that the "DVSA issues guidance on the motor side and that could be potentially be mirrored".
Daly alluded to assessments of a vehicle's size, weight, shape, where a load is placed, appropriate methods to secure the load and how that load affects the vehicle's handling.
So, what is the solution?
Cargo bikes are, for now, only a periphery discussion for the Department for Transport to think on and there are no firm proposals, only a willing industry that hopes to self-regulate. Noting this, the Met's cycle safety officer mooted the following solutions:
Use of cameras
Self-reporting of road crime
Greater levels of GPS tracking
Collision detection technology
Use of two-way communication devices
Staff training, including training on load handling by operators
A promotion amongst staff to have the confidence to push back on using unsafe or unkept vehicles
Regular, planned maintenance
Logbooks with a service history.
Where do the problems primarily exist?
The cargo bike business is, for the most part, well behaved, said Mike Daly. Pedicabs were raised as one sector that had drawn concerns, though sometimes for differing reasons. In the wake of a spate of headlines to do with modified electric bikes causing fires, concern was expressed at the DIY nature of some pedicabs on London's roads.
"There's no legislation for Pedicabs, currently we most often use noise complaint laws to deal with a situation and while investigating we often find car batteries linked to lots of exposed wires, sometimes no earthing," Daly said. "We have to shrug at it at the moment. As soon as motor is found to have power above 250W we can deal with it. Another concern is the low level of restraints, such as seatbelts for passenger."
A video from Germany's DEKRA showing a longtail cargo bike, illustrated the difference a seatbelt makes under heavy breaking. Thankfully, it was only a crash dummy flying forwards from the bucket of the non-seatbelt clad cargo bike, but the difference was nonetheless stark.
As a final point, Daly cast the audience's mind back to the Charlie Alliston court case. Riding a fixie bike with only a backpedal, Alliston tragically collided with and ultimately caused the death of Kim Briggs. In this instance the archaic charge of 'wanton and furious driving' was the only appliable law on which an 18-month sentence could be passed.
This, concluded Daly, could reflect the immature stage of laws surrounding this sector and potential ramifications of any incident where, for example, a cargo bike rider ended up the cause of a person's death due to irresponsible behaviour. "Our legislation could be out of date," he said.