Over 90% cars in outer London now meet the ULEZ standards, data reveals
29 March 2023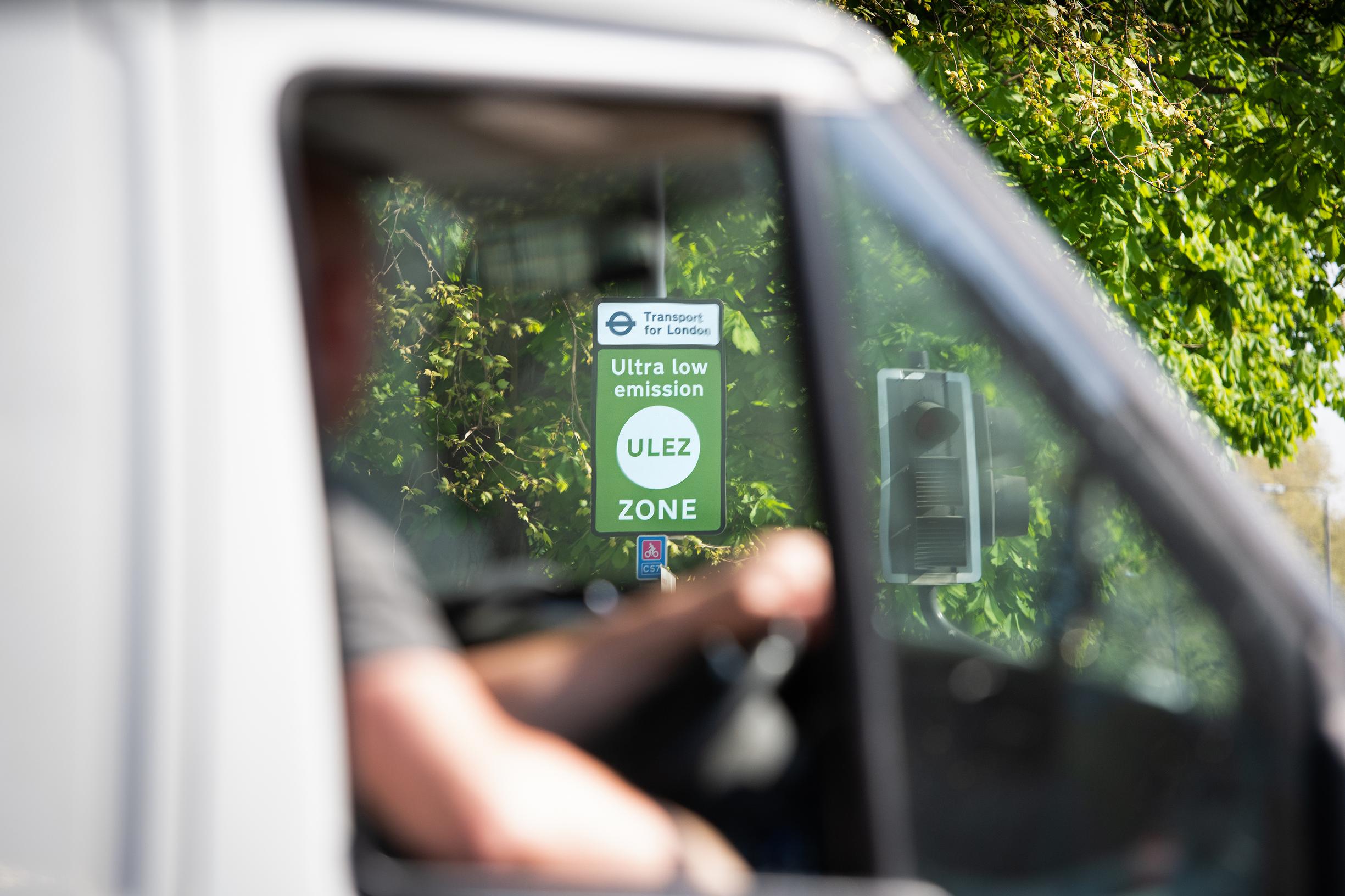 London's ultra low emission zone (ULEZ) scheme is encouraging the vast majority of drivers to switch from older, more polluting vehicles, new data from Transport for London (TfL) suggests.
The findings suggest that the ULEZ charge will not apply to 90% of vehicles when the zone expands to cover all London boroughs on 29 August 2023. The zone currently goes out as far as, but not including, the north and south circular roads.
In November 2021, TfL estimated car compliance at 85%, up from around 75% estimated from earlier analysis of cars seen in June 2020.
TfL is advising people to use its vehicle checker tool to see if they will be affected.
The London-wide ULEZ is vital in tackling the triple threats of air pollution, the climate emergency and congestion, and will ensure five million more people can breathe cleaner air, said TfL. It estimates that around four thousand Londoners die prematurely each year as a result of toxic pollution and can lead to stunted lungs in children and a higher risk of dementia in older people.
The ULEZ has helped to reduce nitrogen dioxide (NO2) levels by 46% in central London and 21% in inner London, according to TfL. It forecasts that the ULEX expansion will reduce nitrogen oxides (NOx) emissions from cars in outer London by 10%, and reducing PM2.5 car exhaust emissions in outer London by nearly 16%.
Alongside the ULEX expansion, London Mayor Sadiq Khan has launched a scrappage scheme worth £110m. This, he said, will support smaller businesses, sole traders, charities, Londoners on lower incomes and disabled Londoners to replace their older, more polluting vehicles with greener alternatives. The Mayor and TfL have also decided to extend the grace period for people on certain disability benefits and those with wheelchair accessible vehicles until October 2027. The decision was also made to widen the criteria to include people on a wider range of disability benefits, or whose vehicle adaptations makes them more difficult to change. This includes nominated drivers and people living outside of London.
The Mayor of London, Sadiq Khan said: "I have always been clear with Londoners that the aim of the ULEZ is to get the most polluting vehicles off our roads in order to protect both the health of Londoners and our environment. This new data shows people, businesses and charities understand the impact of air pollution on health and are preparing for the change.
"We expect the number of compliant vehicles to go up even more as people prepare for the expansion, but we know there is more to do to ensure every Londoner can breathe cleaner air. For drivers of the very few non-compliant vehicles, I have launched the biggest scrappage scheme ever - £110m - to help families on lower incomes, small businesses, charities, sole traders and disabled Londoners replace their vehicle with a less polluting one or move to a cleaner, more active mode of transport."
Jemima Hartshorn, Founder & Director, Mums for Lungs said: "London's toxic air is harming children's health, stunting their lung growth and causing asthma. It is brilliant that those who own the most polluting vehicles driving throughout Outer London are already cleaning up their act to be ready for the ULEZ expansion. We can all celebrate that children are beginning to breathe easier now thanks to the upcoming expansion of ULEZ."
Silviya Barrett, Director of Policy and Research, Campaign from Better Transport said: "It's vital that we act to clean up our polluting air, so it's really encouraging to see that so many people are already making the switch to less polluting vehicles. We welcome the Mayor's investment in buses and the scrappage scheme which will support low-income households transition to greener transport. We hope that lots of people will take up the scheme's offer of an annual bus or tram pass and experience the benefits of public transport."