Derby named as home of Great British Railways HQ
22 March 2023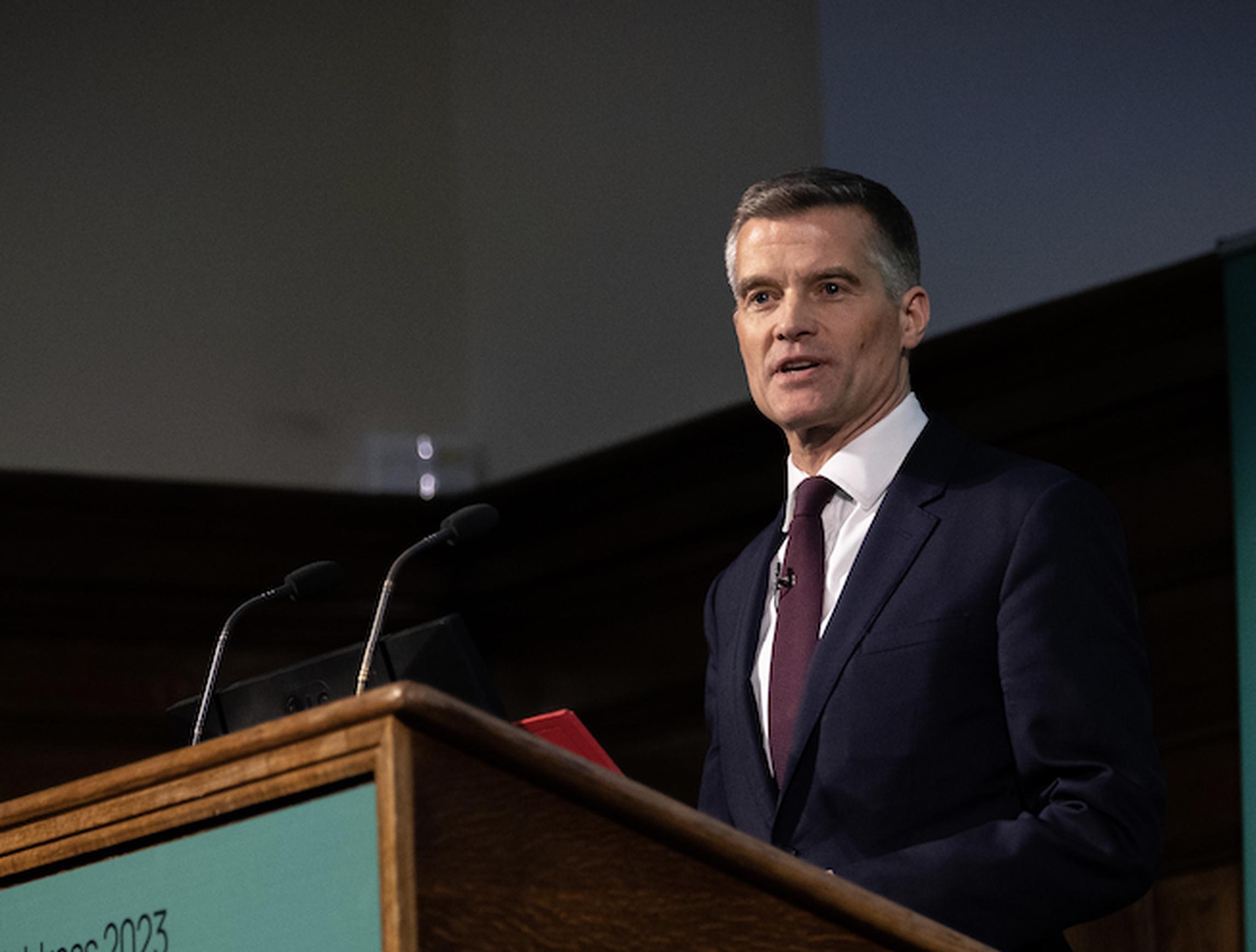 Derby has been named as the national headquarters of Great British Railways (GBR HQ).
The East Midlands city was chosen from a short list of six. The DfT states that the city's application demonstrated strong links to the wider network, well-established connections with the industry, supply chain and customers, as well as an extensive local cluster of private sector rail businesses.
Derby also scored highest in a 6-week public vote, attracting 45,600 votes, more than 5,000 ahead of the second placed location in a total vote of 205,000.
Transport secretary Mark Harper said: "Derby will become the heart of Great Britain's rail industry, bringing together track and train, as well as revenue and cost. This means we will finally treat the railway as the whole system it should be rather than a web of disparate interests that it's become.
"Passengers will no longer face the excuse-making and blame-shifting of years past. Instead, GBR will be wholeheartedly customer-focussed, serving as the single point of accountability for the performance of the railway. The rail campus, led by GBR HQ, will help position the industry to achieve this."
Harper said GBR HQ will reinvigorate the role of the private sector in helping to drive innovation, meaning rail journeys, buying tickets and ticket prices will be easier, simpler and fairer.
Harper said: "The Midlands is already a 'transport supercluster' for Britain: with DfT and HS2 based in Birmingham, bringing GBR HQ to Derby represents a further boost to the region's transport sector and demonstrates our commitment to levelling up the country."
Whilst GBR's headquarters will be in Derby, other towns and cities will also benefit from hosting regional GBR hubs equipped with decision-making and investment powers aimed at benefiting their local communities. The transport secretary said GBR will support jobs spanning across Great Britain including the North, South East, South West and London. The GBR HQ will also share learning, partnerships, connections and opportunities across the new centres of excellence.
A GBR transition team will now work with Derby to identify the site for the HQ within the city.
Anit Chandarana, lead director, Great British Railways Transition Team, said: "The announcement that Derby will be the home of the Great British Railways headquarters is another important milestone on our journey to create a simpler and better railway for everyone in Britain.
"Although Derby will be the home of our headquarters, Great British Railways will also introduce empowered regional centres, to bring decision making and leadership much closer to local customers and communities.
"The transition team is continuing to work with government and the wider rail industry to deliver this much needed reform and we look forward to working with colleagues in Derby in the coming months, too."
Cllr Chris Poulter, leader of Derby City Council, welcomed the announcement: "We're absolutely thrilled that Derby has been selected to become the home of Great British Railways. This result is a testament to the hard work of our team, alongside our key rail and city partners based across Derby.
"Rail heritage is at the heart of our city and for this to be recognised by government is a fantastic achievement. The investment we'll see from this significant move will be huge, not only just for Derby but for levelling up across the whole of the wider East Midlands."
The announcement of GBR's home follows on from the transport secretary's George Bradshaw Address last month where he set out a long-term vision for the future of the railways. Last month's announcements included: the expansion of single leg pricing across the LNER network and demand-based pricing to ensure passenger demand is more evenly spread between services; an extension to pay-as-you-go ticketing in south-east England; and creation of a dedicated strategic freight unit tasked with setting a long-term freight growth target this year.