Digital transport provider Via acquires journey planning app Citymapper
By integrating Citymapper into its platform, Via will be able to connect all elements of a transit system, offering a unified solution for cities, transit agencies, and riders
20 March 2023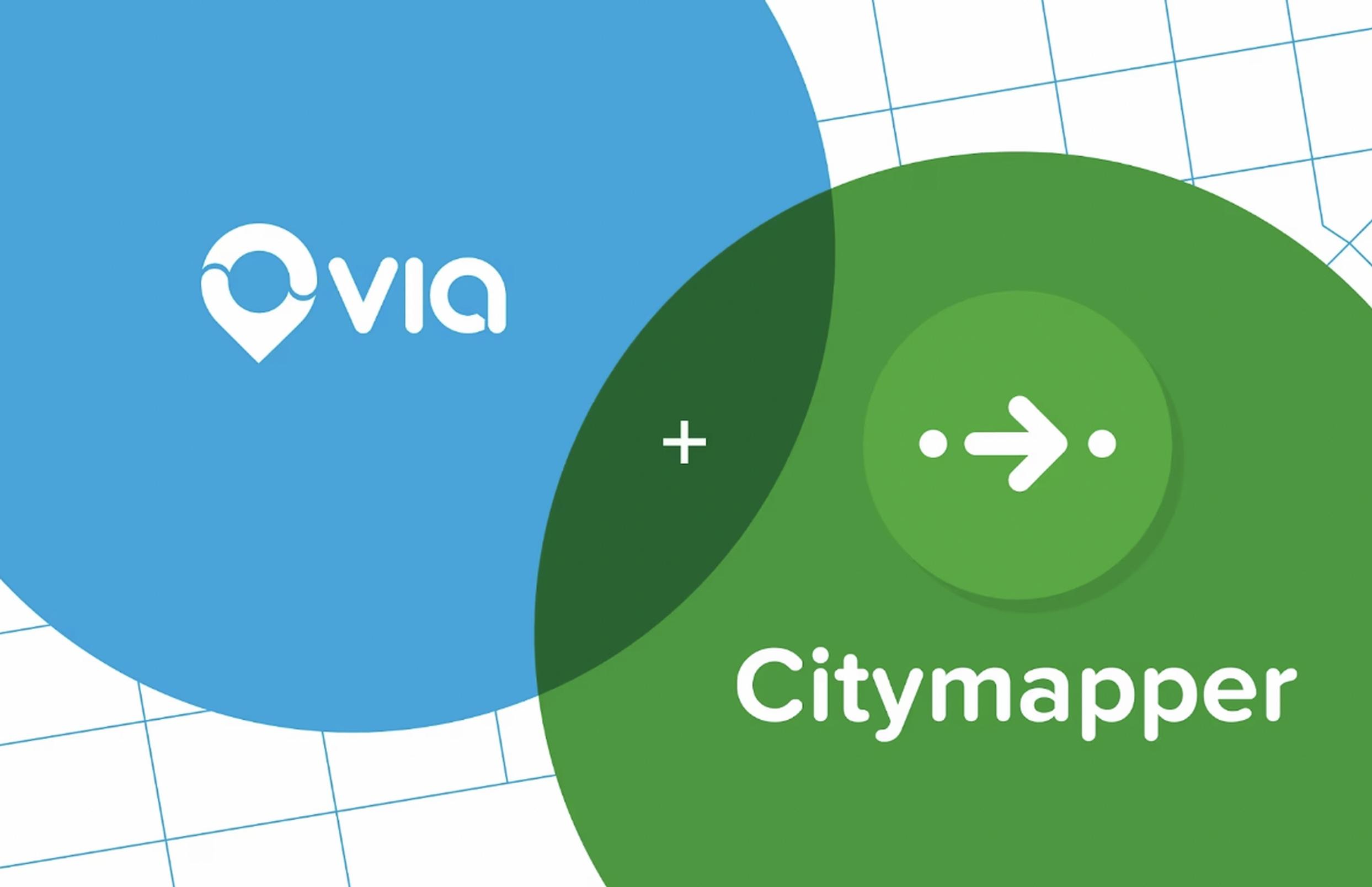 Citymapper, the premier journey planning app and technology, has been acquired by Via. Says Via, 'the acquisition will advance the company's vision to be the operating system for every aspect of public mobility".
Citymapper is a leading UK-based journey planning app and transit technology company.
Last month, Via raised $110 million at a $3.5 billion valuation, and CEO Daniel Ramot said it planned to make acquisitions to grow its transportation technology stack.
On the heels of this recent financing round, the Citymapper acquisition accelerates Via's vision to build the end-to-end digital infrastructure for transport systems.
While Via's software enables cities and transit agencies to efficiently plan and operate their public transit networks, Citymapper empowers transit riders with the ability to navigate the urban transport network through intuitive and beautifully designed apps.
By integrating Citymapper into its platform, Via will be able to connect all elements of a transit system, offering a unified solution for cities, transit agencies, and riders.
As reported in Tech Crunch, Citymapper currently covers 108 cities, mostly in the UK and Europe, but also in North America, Asia and elsewhere. The plan is to integrate Citymapper's product (and data) into the Via platform, but also to keep it going as a standalone service for now, too.
Citymapper employees, minus CEO/founder Azmat Yusuf, will be joining Via. Yusuf will be a transition advisor.
Says Via: "We are focused on offering our partners a unified and efficient solution for connecting all elements of their transport system. We've built many of these capabilities ourselves, like technology to facilitate commingled services and algorithms to optimise use of on-demand and fixed routes in a network. Where best-in-class software exists in the market already, we've looked to bring it into the Via ecosystem, as we did with Remix for transport planning.
Citymapper now brings a valuable new set of MaaS capabilities to the Via platform, along with expertise in managing public transport and mobility data. The team shares Via's mission of building more efficient and equitable transport systems for communities around the world."