Higher density, walkable, regenerative design and place-making: a new development model?
Developer Human Nature aims to disrupt the housebuilding sector and create a template for higher density, walkable neighbourhoods
15 March 2023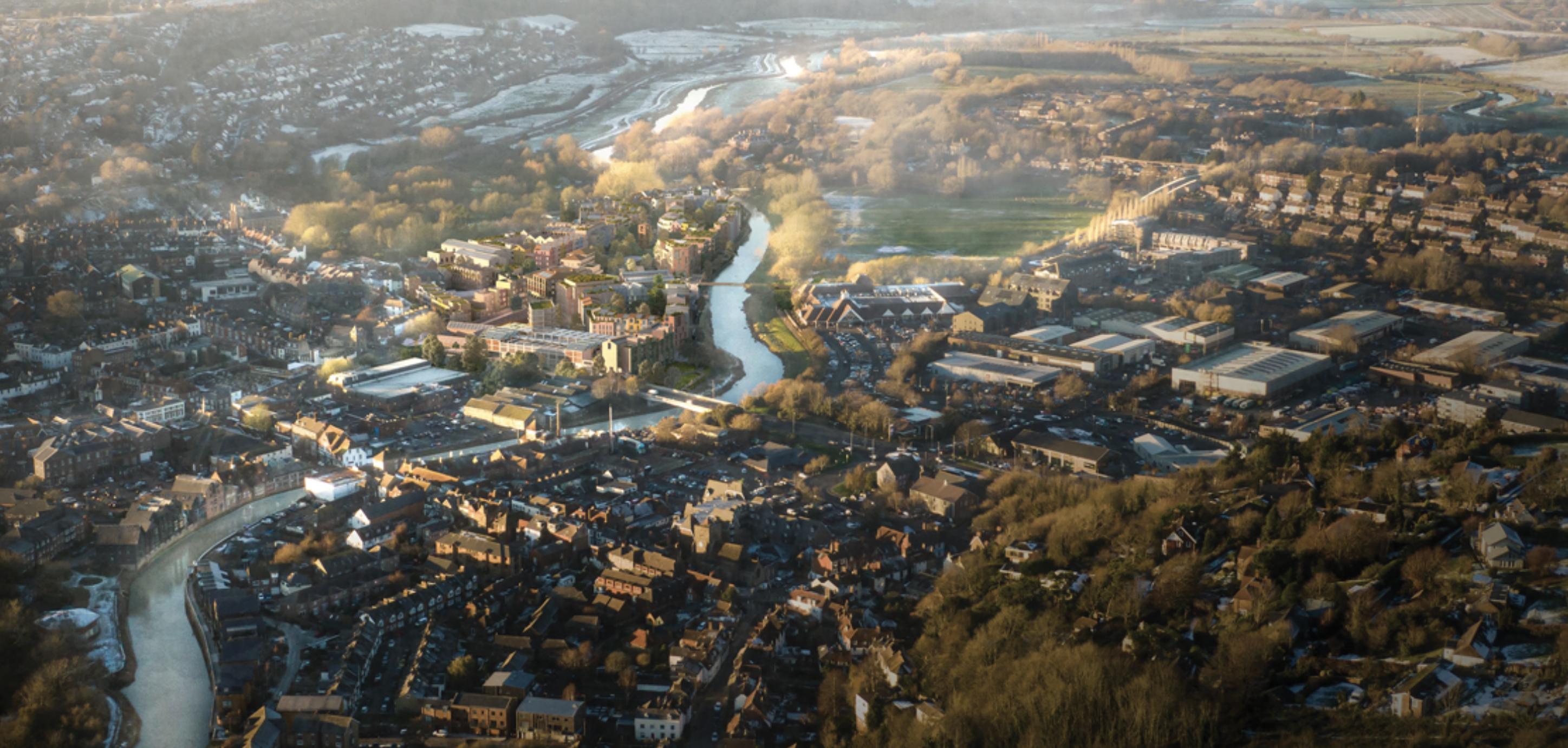 The Phoenix is planned to be a sustainable neighbourhood on a former industrial site in Lewes, a historic town within the South Downs National Park near Brighton.
This new neighbourhood "will turn the imperatives of the climate and natural emergencies into opportunities for better design, better placemaking and ultimately healthier and better living," says the developers, Human Nature.
---
Nicholas Boys Smith, Create Streets, DLUHC and Active Travel England are speaking about planning, place-making and other issues at Transforming Cities, 22 March, Leicester: limited free public sector tickets so reserve now!
---
Planned to prioritise people over cars, powered by renewable energy and designed to encourage a culture of sharing, it represents a new and regenerative way to make a place, build a community and create a more productive local economy fit for the 21st century.
One of Building magazine's Commissioners from its Building the Future Commission, Nicholas Boys Smith, says about the Human Forest project: "There's lots to love in this. It's great to see a smaller, locally rooted developer and it's marvellous that they are trying to create a proper walkable, gentle-density neighbourhood not the normal extremes of "drive-to cul-de-sacs" or "towers in the park.
"There's a real prize to seize here: creating beautiful and lovable places which are sustainable in the lives that they encourage not just by mucking around with unopenable quadruple-glazed windows. My only word of warning: they need to keep it 'Sussexy'.
"Similar schemes have gone wrong in the past by being overly architect- and planner-led and insufficiently respectful of local vernacular and materials.
"If the architecture becomes too urban and faceless, they risk creating Hackney on Ouse and may well run out of planning or market goodwill. Build for your residents' preferences, not your designers'.
"But this has the potential to be a marvellous extension to Lewes."
The masterplan
Constructed primarily in sustainable timber, some of which will come from Sussex woodlands and led, funded and built by local people, the Phoenix is naturally and necessarily of its place. It seeks to capture the radical spirit of Lewes and enhance its extraordinary landscape.
These plans and the wider development process associated with them, creates multiple opportunities to bind with more disadvantaged communities, chart pathways out of disadvantage for young people and house a wide community of families well, while improving the quality of life for all who live, work and play here.
The development will transform a neglected brownfield site into a beautiful, green place, providing the town with much-needed homes and jobs, community spaces, a river walk, flood defences and health centre.
At the heart of the neighbourhood will be a series of public squares connecting to a community canteen, event hall, taproom, fitness centre, workspace and makers' studios, much of which will be housed within repurposed industrial structures. Shared courtyards, parks, green corridors and rooftop gardens will enable social interaction, promote communal living and provide habitats for local wildlife.
The masterplan for the Phoenix comprises 18 different housing blocks designed by 13 different architects. This rich mix gives the neighbourhood diversity, character and housing choice, allowing a truly mixed-income neighbourhood.
The homes are primarily apartments – not apartments as we have come to know them in the UK, but solid, natural, double-aspect homes where air circulates well and natural daylight illuminates the space.