TfL outlines development plans with new property company
TTLP plans to deliver 20,000 homes over the next ten years. It is currently building 1,700 homes, with a further 2,400 scheduled to come forward
05 January 2023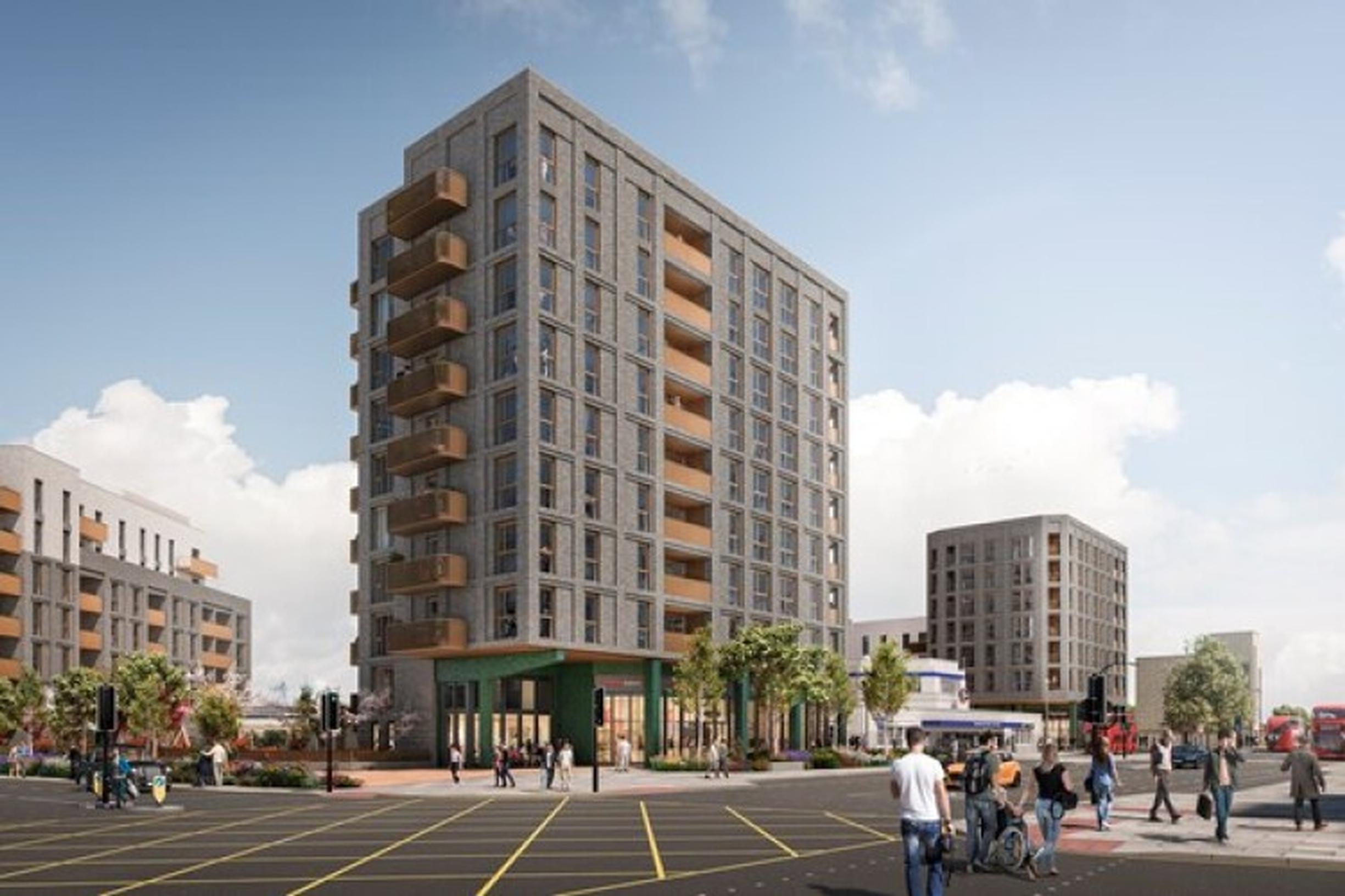 Transport for London (TfL) is one of London's largest landowners. It currently owns 5,475 acres of freehold land and a further 404 acres leasehold, which equates to 1.5% of London's landmass.
The estate includes land and properties with huge potential for creating the homes and jobs that the capital needs. Its landholdings, it says, can play a vital role in meeting the Mayor's priorities to build affordable homes, while generating revenue to re-invest in improving our transport network.
---
In 2021, Transport for London (TfL) published proposals for a "dedicated, self-financing property company" that it plans to use to deliver housing after agreeing a new funding package with the government.
The proposals for Transport Trading Limited Properties, TTLP, were outlined at TfL's finance committee meeting in 2021 and formed part of its bailout settlement with the government.
TTL Properties Limited (TTLP) became financially separate from TfL on 1 April 2022.
In a response to a London Assembly question in June 2022, TTLP said it has plans to deliver 20,000 homes over the next ten years. It has made a positive start and is currently building 1,700 homes, with a further 2,400 homes scheduled to come forward this year.
It added: "TTLP is facing the same issues as much of the construction industry, including disruption and delays caused by the pandemic and Brexit, including a labour shortage and rising construction costs. In the case of TTLP, there is an added challenge that building largely on existing TfL land, which tends to be above and around the transport network, creates additional cost and complexity to projects. Despite this, TTLP is delivering 50 per cent affordable housing across its programme.
"TfL works with Local Planning Authorities (LPAs) to formally allocate its housing and employment mixed-use development sites within Local Plans. This is usually by responding to LPA's 'call for sites'.
"TfL is seeking to develop surplus land and has to date identified sites that could support 20,000 homes over the next ten years. This is largely on existing TfL land, although on occasion TfL's land is part of a wider comprehensive development sites alongside other land owners."
Up to 46,000 new homes in the capital could be delivered by TTLP over the next 25 years.
TTLP has been set up with three main objectives:
To pay a dividend to TfL to help reduce subsidies
Develop housing in line with GLA objectives
Make operational improvements such as electrifying bus depots
TTLP has raised £200 million of secured debt to fund commercially viable projects across 5,000 acres. The plan is to deliver 20,000 new homes across its pipeline.
TfL currently has a portfolio of property developments across London.
TfL has plans for TTLP to develop a commercial office portfolio following agreements with developers for commercial complexes around the new Crossrail stations.
In December 2022, a plan for the development of 348 new homes - all of which will be affordable - was given the go-ahead by Hounslow Council. Anjna Farmah, Property Development Manager at Transport for London, said: "We're thrilled that the plans to deliver 348 brand new homes - all of which will be affordable - next to Hounslow West Tube station have been approved by Hounslow Council. Working together with A2Dominion, we are using our land to help tackle the housing crisis and deliver the high quality homes the capital urgently needs."
The proximity of the scheme to the station, as well as local bus routes means that new residents will easily be able to travel sustainably across the capital using public transport. They will also find it easier to cycle as they will have access to substantial residential cycle spaces. The homes are designed to be effectively car-free, with only Blue Badge parking spaces being provided for residents.
In November 2022, TTfL renewed plans to build 351 new homes on Cockfosters Underground station car park.
The 40% affordable development, including four tower blocks of up to 14 storeys, was controversially stalled in March when the then transport secretary Grant Shapps invoked a legal power preventing the disposal of "operational" TfL land without ministerial permission. TfL is now looking to submit a new application to current transport secretary Mark Harper.
In May 2022, Transport for London (TfL) began seeking a new joint venture partner to create a portfolio of three new commercial office developments at Bank, Paddington and Southwark.
It is also taking forward a major development in West London. The Earls Court Development Company (ECDC) is responsible for the regeneration of the 40 acre-site, former Earls Court Exhibition Centre site on behalf of the Earls Court Partnership Limited – a joint venture between Delancey (on behalf of its client funds and the Dutch pension fund manager, APG) and Transport for London (TfL) that was formed in December 2019.
The first decision ECDC took after acquiring the site was to hand back the West Kensington and Gibbs Green housing estates - originally part of the previous owners' masterplan - to Hammersmith & Fulham Council.