Renault Trucks to accelerate the production and distribution of e-cargo bikes
Renault Trucks, part of the Volvo Group, has joined forces with Kleuster, a Lyon-based electric cargo bike manufacturer, to accelerate the production and distribution of the Freegônes e-cargo bikes in Europe
23 November 2022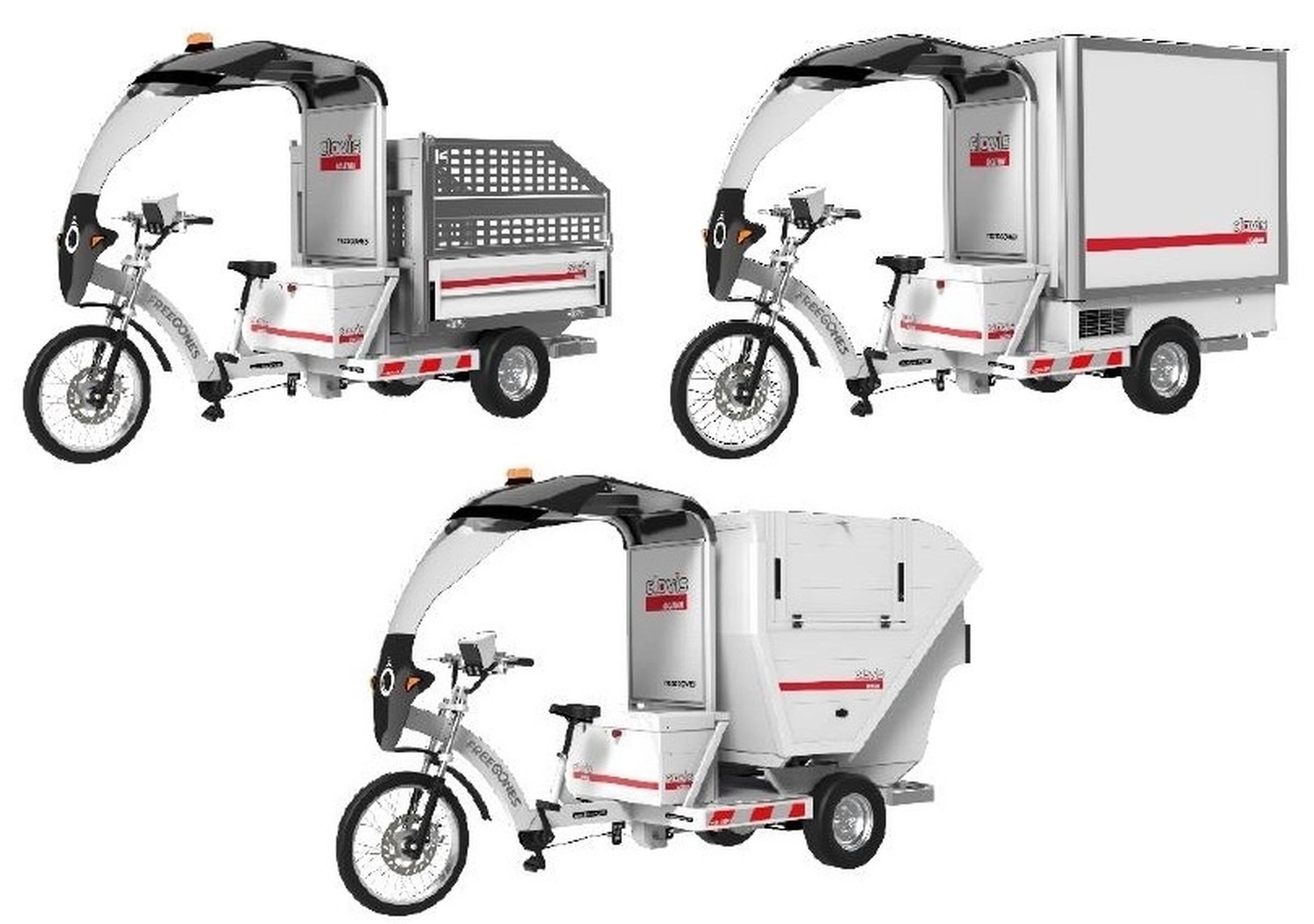 The cargo bikes will be assembled at Renault Trucks' Vénissieux industrial site and distributed through the manufacturer's European network. Through this partnership, Renault Trucks is adding last mile delivery solutions to its electric vehicle range.
---
With the expansion of low-emission zones (LEZ), booming demand for last mile delivery, and increased environmental awareness, agile and decarbonised transport is clearly the future in urban areas. To address this pressing need, Kleuster launched its pioneering Freegônes professional e-cargo bike 8 years ago.
Renault Trucks is equally committed to developing decarbonised transport modes. The manufacturer is gradually electrifying its vehicle ranges for customers operating in cities. To respond to the demands of urban logistics, Renault Trucks has entered the field of cycle logistics by partnering with Kleuster to produce Freegônes at its Vénissieux plant. These e-cargo bikes are now being sold through the French Renault Trucks network and in its European network from 2023.
A synergistic and complementary partnership
By joining forces with Kleuster, Renault Trucks is sharing its expertise, industrial infrastructure, and large-scale production capacity. Freegônes' assembly and logistics have moved to a 2,100 m2 building in Renault Trucks' long-standing Vénissieux site, which also boosts the regional economy.
Renault Trucks has already put in place a production team of around a dozen people to meet increasing demand. In the very short term, production capacity will increase fivefold in comparison to 2022. This partnership reflects Renault Trucks' desire to strengthen its positioning in urban logistics and prepare its plants to take on new future-looking activities.
Kleuster's Freegônes is an outstanding product developed through years of research and adaptations based on feedback, with an active portfolio of key accounts working primarily in last mile delivery. Nearly 200 Freegônes are currently pedalling all over France, some for more than 7 years, a testament to their reliability and durability.
By integrating Kleuster products as a complement to its range of electric vehicles, Renault Trucks is providing professionals with an effective and innovative solution for last mile delivery. Renault Trucks is now the only European manufacturer with such a wide range of electric vehicles, varying between 650 kg and 44 t GVWR.