Ireland boosts cargo bikes with purchase tax incentive scheme
Hopes cargo bikes can replace more family cars as Bike to Work limit increased to €3,000 in Ireland
23 November 2022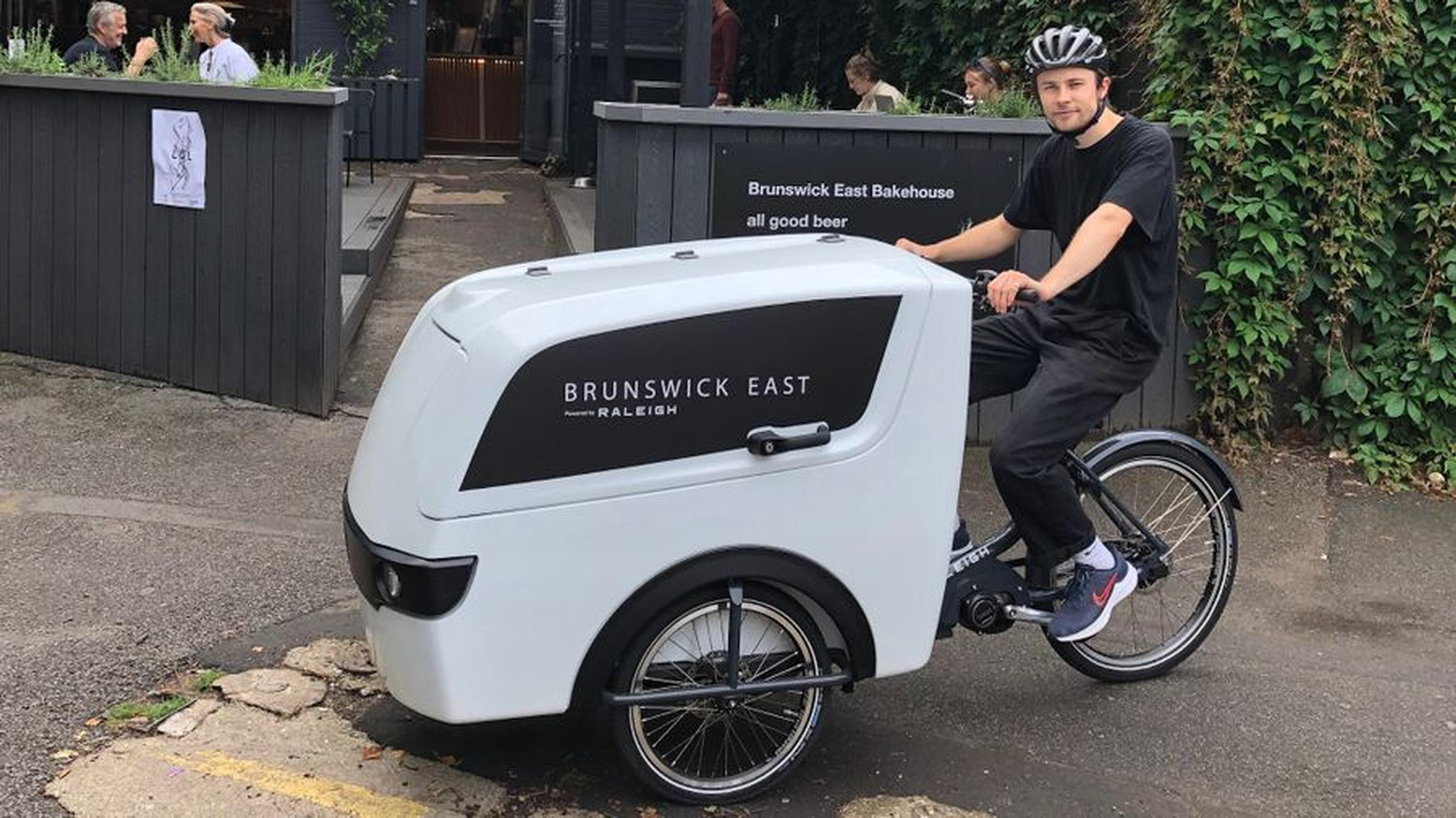 There are hopes more employers, employees and families will adopt cargo bikes for trips like shopping and the school run after the allowable limit for larger bikes was raised to €3,000 under the Bike to Work Scheme in Ireland this month.
The new increase of a €3,000 limit was sought by the Department of Transport to encourage greater use of cargo bikes, reported the Independent.ie
Cargo bikes can cost substantially more than regular bikes or e-bikes, both of which saw increases in the limits applicable for the Bike to Work scheme in 2020.
---
---
Under the scheme, a person can write off their income tax on the purchase price of a new bike that is used to travel to and from work.
The cost of the bike comes out of their salary before tax, meaning that someone on the higher rate of tax effectively buys the bike for half price.
Some employers have also chosen to contribute to the remaining cost of the bike, and employees often choose to pay off the cost over a number of months.
Previously anyone looking to purchase a Cargo Bike could only avail of the tax-free limits which were available for bicycles, which was €1,250 for standard bikes, locks and safety equipment, and electric assist bicycles at €1,500. It has now been raised to €3,000 for cargo bikes, including electric ones, from January 1.
Cargo bikes often have large containers or seating on the front or back, which can be used to carry large items and are widely used to ferry younger children to school and creche.
The Bike to Work Scheme aims to encourage the public to cycle to and from work. The initiative allows employees to give part of their salary for a bicycle and/or safety equipment, which should be used primarily for journeying to and from work.
The purchase is not taxable benefit-in-kind and can be made in any shop.
Environment Minister welcomed the change made by his cabinet colleague, Finance Minister Paschal Donohoe.
Mr Ryan said this increase will help make cargo bikes "more affordable" for those choosing to purchase a new bike under the bike to work scheme.
"Cargo bikes have become more popular in recent years with many people using them to bring their kids to school, for shopping and for work purposes as delivery vehicles," he said.
"The cost factor, however, is an impediment to many people who may want to buy one. We hope that by increasing the limits for cargo bikes, more people will be able to choose them as a more sustainable way to get around.
"We also need to see our courier and delivery companies moving at a faster pace from vans and trucks to cargo bikes and we are looking at ways of supporting this transformation, specifically for the last mile element of their deliveries.
"The coming years will see a re-allocation of road space away from private vehicles towards public transport and space for people walking and cycling and cargo bikes will play a large part in how we use our roads."
The Department of Transport is also examining other ways to increase the number of cargo bikes.
In addition, the National Transport Authority is looking at trialling the Bicycle Library concept at a number of schools in the coming year, so that parents can experience using Cargo Bikes and other family bikes and be confident that they would use it before investing.
Cycling campaigners also welcomed the move and also called for the broadening of the Bike to Work scheme to other uses.
The umbrella organisation Cyclist.ie said: "This is a doubling in supports under the Bike to Work scheme for those who want an alternative EV, an e-cargo. No huge car loans. ?No parking fees. No traffic woes. Best fun to ride. Cost pennies to charge for up to a 100km of journeys."
Sligo Cycling said on Twitter: "Great news! Looking forward to having an e-cargo or more in our next Pedal Parade Congratulations to all who campaigned. Part of giving people a choice of transport mode. And yes we need the infrastructure too."