Human bollards take to the streets...
Do we need new – and better – ways to communicate the benefits of LTNs and School Streets to the public?
24 October 2022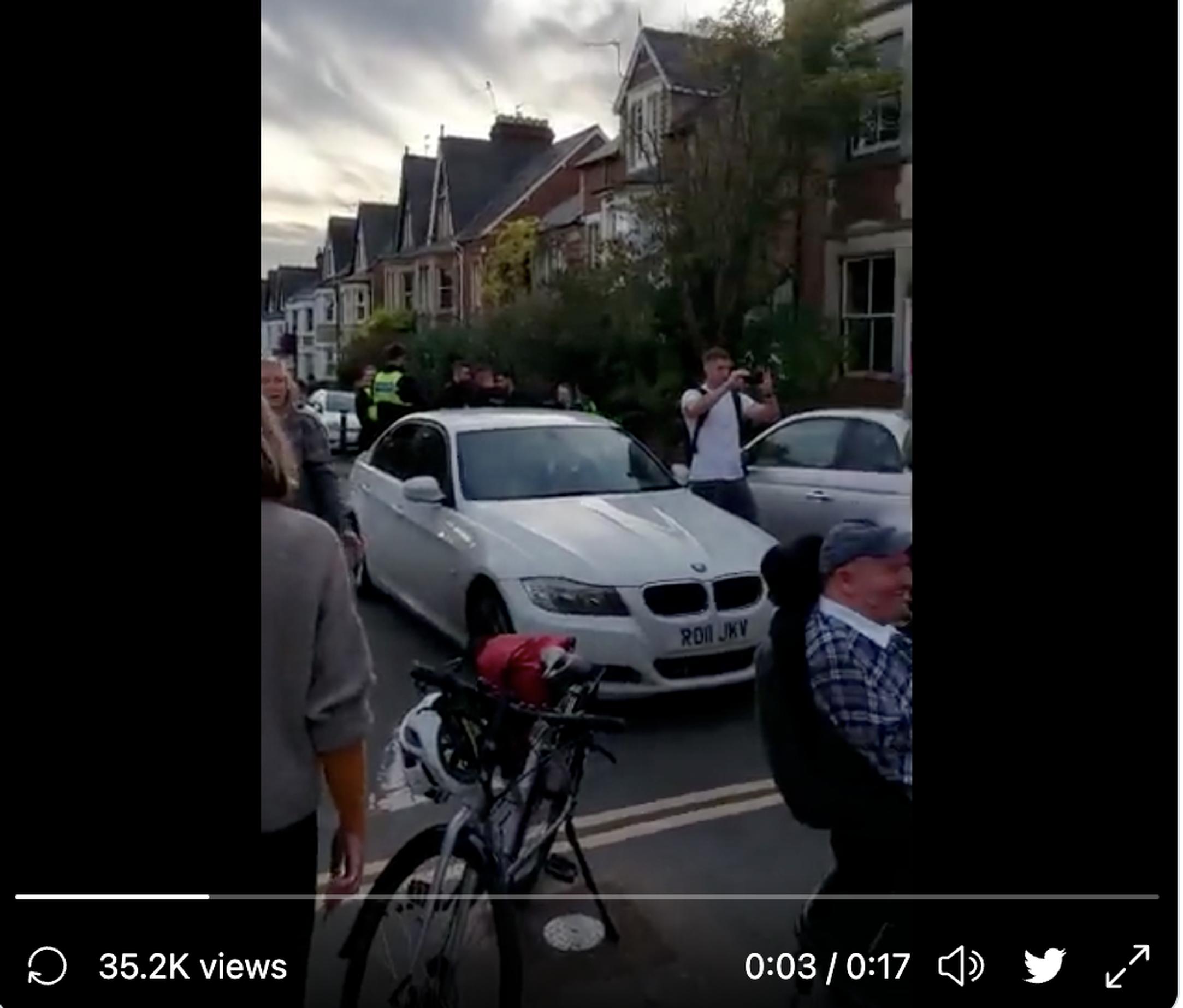 I came across two stories about parents and local residents acting as human bollards last week, as frustrated drivers tried to plough through Low Traffic Neighbourhoods (LTNs) and School Streets. And as if that's not bad enough, a bus in Manchester also had to be diverted last week due to badly parked vehicles making it impossible to follow its route.
Debate around LTNs and driver attitudes is often toxic, but the far too regularly appearing news stories about pedestrians and cyclists killed by collisions with cars indicate that many drivers are, if not selfish and aggressive, then poorly skilled or unaware of highway codes and regulations.
Is it time for a new approach to educating drivers and the public about road saftey and the health and wellbeing benefits of quiet, clean roads?
Human bollards....
Parents of children at The Gower Primary School in Islington, London, and residents of Divinity Road in Oxford acted as human bollards at the end of last week.
According to various national press reports, measures taken by the Oxford City Council to create the LTN – planters and cones – have been set on fire or smashed down by angry drivers wanting to use the road.
A video of the demonstration, posted on Twitter by pro-LTN campaign group Oxfordshire Liveable Streets, shows a group of people standing in the road to prevent cars passing through an LTN traffic filter, where a bollard had been removed.
Low-traffic neighbourhoods boost cycling, improve air quality, reduce car use and make roads safer, but councils could do more to make the schemes more palatable and comprehensible to local people, the most thorough study yet of the concept has concluded.
The 2022 report by the Centre for London found no evidence that they disproportionately benefited richer people or pushed traffic onto bigger – and often less exclusive – roads.
The study, which combined traffic data with direct evidence from officials involved in LTNs, said the fact many were implemented on a trial basis during lockdown meant there was sometimes a lack of consultation, as well as teething troubles that could have been avoided, reported The Guardian.
The Centre for London report recommends that councils try, ahead of future projects, to depoliticise the issue, with one idea being to use a different term from LTN, one not associated with the wave of schemes introduced in 2020, such as "healthy neighbourhoods" or "quiet neighbourhoods".
The report only covers London, but has lessons for other areas given that the capital has seen the bulk of recent LTNs implemented, as well as much of the political controversy about their impact, adds The Guardian.
One key recommendation from the report is that 'local authorities considering implementing an LTN should follow best practice, including engaging early with both the public and emergency services well as introducing other traffic decarbonisation measures, such as controls on parking or offering alternative mobility solutions.'
LTNs have proven controversial with critics blasting them for causing congestion on roads where traffic diverts to nearby major roads. LTNs have also been slammed as a revenue-raising schemes, with figures from Lambeth council in London – gained through a Freedom of Information request – showed that most fines were issued in Streatham, where 62,680 were handed out.
So far, £9,909,702 has been paid to the council while another £10,130,378 is outstanding, it is understood.
A spokesman for One Lambeth, a campaign group which opposes LTNs told The Sun: "It's an awful lot of money and it's probably more than any other council has made.
'People are struggling to pay their bills, striking because of low wages, struggling with fuel costs, so to have these fines in this excessive climate is slightly grotesque.'