Amazon to invest €1bn in European electric fleet, including micromobility hubs and e-cargo
10 October 2022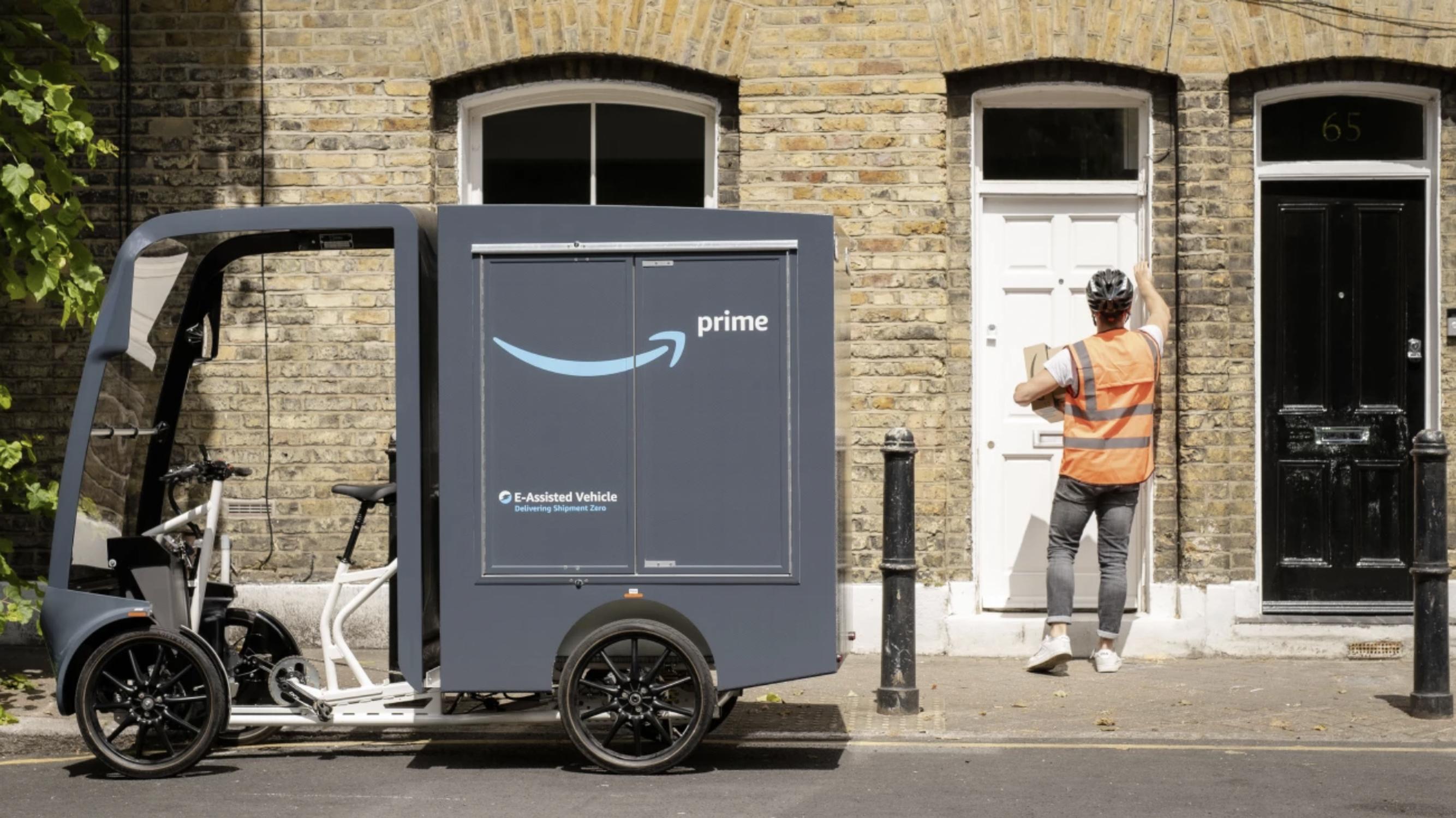 Amazon is to invest €1bn in European electric fleet, including micromobility hubs and e-cargo bikes. The US online retailer said the investment would help its electric van fleet in Europe more than triple from 3,000 vehicles to more than 10,000 by 2025, according to Reuters.
The retailer said it will also invest in doubling its European network of 'micro-mobility' hubs from more than 20 cities today.
Amazon has so far used those centrally located hubs to run new delivery methods, including electric cargo bikes or on-foot deliveries, to cut emissions. One hub is in the City of London, which approved its first Last Mile Logistics Hub to consolidate deliveries across central London, reduce traffic and cut harmful emissions, back in 2020.
---
Save the date: National Cargo Bike Summit 2023 – March 31 and April 1 2023 at The Guildhall, City of London
---
The City of London Planning and Transportation Committee approved the initiative which transformed 39 car parking spaces within the underutilised London Wall Car Park into a hub for Amazon Logistics.
100 million zero emission deliveries 2021
Amazon did not say what percentage of its European last-mile delivery fleet is electric today, but said those 3,000 zero-emission vans delivered over 100 million packages in 2021.
Amazon said it also hopes to purchase more than 1,500 electric heavy goods vehicles - used for "middle-mile" shipments to package hubs - in the coming years.
The company said that alongside EVs, it will invest in thousands of chargers at facilities across Europe.
The company plans to achieve net-zero carbon by 2040.