Managing the Queen's final journey
London prepares to deal with visitor influx for Elizabeth II's funeral
14 September 2022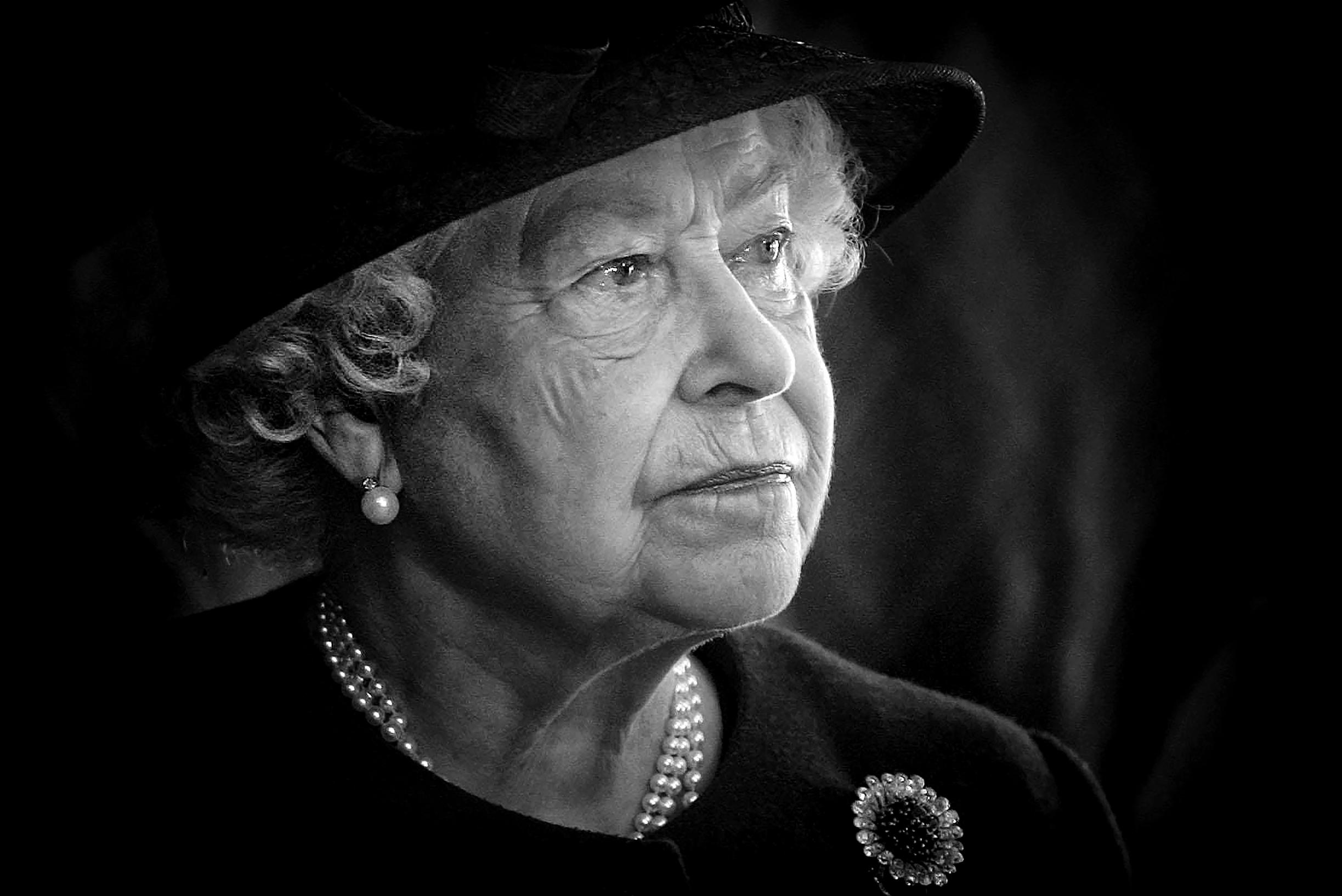 Extra trains, including overnight services, will run into London from today until next Monday when the State Funeral of the Queen Elizabeth II will take place at Westminster Abbey.
For the next four days the Queen, who died on Thursday 8 September aged 96, will lie-in-state in Westminster Hall to allow the public to pay their respects.
Train operating companies will offer overnight services, which will be drop-off only and limited to major commuter routes out of the capital. Network Rail said customers should check journey planners and operator websites, as the extra services would not be widely advertised. Some engineering work has also been postponed to help trains run.
Passenger numbers across the UK rose by about 8% on Monday compared with a week ago, said Network Rail.
Southeastern will run services between the capital and Kent every two hours through the night from Wednesday until Monday, linking London Victoria and St Pancras International with Ashford, and Charing Cross with Orpington and Tunbridge Wells.
South Western Railway will provide a service from Ascot to London Waterloo at 2am each night of the Queen's lying-in-state.
GWR said extra trains will operate between Reading and London Paddington from today until next Monday, though these services were expected to be in high demand.
A GWR spokesman said: "On the day of the funeral further additional services, particularly in the very early morning and late evening to take people towards London and back home again, will be laid on for those travelling from further afield."
Avanti West Coast said it would bring back some of the services on the London-Manchester route withdrawn in mid-August. The operator said it had been forced to reduce the number of trains because crews were often not available, but ahead of the funeral will run 26 trains a day from Manchester Piccadilly to London Euston, up to eight more than before.
"We are expecting a great many mourners to visit London on our services," an Avanti spokesman said. "We want to ensure that everyone who wants to travel on our trains to pay their respects can do so, and have been working hard to see where we can put on additional services for the period of mourning."
Avanti said it was also looking at options for extra services between London and Birmingham and may hire rolling stock from charter companies to provide relief trains.
Transport for London (TfL) has set up a command centre and enlisted a large team of volunteers among its employees.
Operation London Bridge comes to the capital
The funeral plan for the death of the monarch is known as Operation London Bridge. It encompasses the announcement of the Queen's death, the period of official mourning, and the details of the state funeral. The plan was created as early as the 1960s and has been revised several times in the following decades.
Several other plans were created to support the implementation of Operation London Bridge, including Operation Unicorn, the plan that details what would happen if the Queen were to die in Scotland, as happened. Running concurrently with Operation London Bridge are operations concerning King Charles III's accession to the throne and his coronation.
The plans span all aspects of the state, including central, devolved and local government, the military and the police. Logistical and security concerns have shaped the southward progress of the Queen's remains from her Scottish home Balmoral via Edinburgh and on to London, where she now lies-in-state.
Operation London Bridge requires implementing road closures and setting up security cordons during ceremonials that will be attended by many heads of government and watched by thousands of members of the public lining the streets of central London.
A major crowd management operation will be looking after the people queuing to witness the Queen lying-in-state at Westminster Hall.
The queue begins on the Albert Embankment, runs along Belvedere Road behind the London Eye, and continues along the South Bank past the National Theatre, the Tate Modern and HMS Belfast, through to Southwark Park. Once people have passed through Albert Embankment they will be directed across Lambeth Bridge, into Victoria Tower Gardens and through security before entering the Palace of Westminster.
Within hours of the lying-in starting the queue was more than two miles long and the back of the queue is now past London Bridge. The UK government has set up a live queue tracker for people to follow on YouTube.
People will receive coloured wristbands as they join so they can leave for a drink or to go to the toilet and then return. People are being asked not to attempt to save a place for someone else, or leave personal items unattended, or put up tents.
Arrangements have been made for those with impaired mobility. The queue has step-free access and there is a separate accessible route, for those who need it, beginning at Tate Britain. Timed entry slots will be issued to join a queue along Millbank.
'Bigger than the Olympics'
Andy Byford, London's transport commissioner, said he expects the period of mourning and funeral represents a bigger challenge than the 2012 Olympics.
"The most recent approximation or estimate is that there will be around potentially up to 750,000 people in the queue for lying-in-state, which is itself a huge number," he said.
"But then if you take the whole 10-day mourning period and the various events that happen during that – obviously some happened elsewhere – but even the London element of that, we are talking well north of a million people."
TfL managed the logistical and operational challenge of the Olympics in "magnificent fashion", said Byford. "But this is different. With something like the Olympics, you know what the events are, where they are, and you know what the numbers will be because it's ticketed.
"This is more challenging. It's over a long period and although there are estimates, it is impossible to say with certainty how many people will turn up to the various elements, so we've assumed the highest possible number and we're aligning our service to match that."
Byford said TfL said it will be working with its partners, including Network Rail, train operating companies, Metropolitan police and the Greater London Authority. This will help ensure those "who need to get around or are planning to attend the memorial events can do so safely", said Byford.
"I would urge all customers to check before they travel, using the TfL website or TfL Go app, as while we're planning to run a normal service, there may be short notice changes and diversions as a result of the large number of people travelling and necessary road closures."
The unions RMT, Aslef and TSSA have postponed strikes that were due to take place on the national railways on 15 and 17 September out of respect for the Queen.
Byford said he wrote to the unions after Elizabeth II had died "asking for their full support and co-operation and that of their members" in working together as one transport team.
"To their eternal credit, showing great leadership, all the union general secretaries pretty much immediately responded to say we will give you our full support. The frontline staff have been immense."
London Underground is due to run as normal, but TfL expects some stations to be busier than usual. It may also have to introduce short-term safety measures such as queuing, closures, non-stopping trains or changes to the way customers enter or exit a station.
Travellers have been urged to avoid Green Park Tube station if possible, as high numbers of customers are expected to pass through and to maintain capacity for customers who need step-free access.
The Elizabeth line, which opened in May and which is named for the Queen, will run on a Sunday for the first time, with 12 trains per hour on the central section.
An upsurge in passengers
There have been big increases in passenger levels compared with the previous week at central London Tube stations around the Mall, TfL reports. Passenger numbers were up 68% at Hyde Park Corner, 47% at Piccadilly Circus and 41% at St James's Park. However, even with these increases, average use at the stations is still at 72% of levels before the Covid-19 pandemic.
Sir Peter Hendy CBE, chair of Network Rail, said: "The transport industry is working hard to help people pay their respects in London and across the United Kingdom. Please make sure you check before you travel as we expect the road and transport networks to be busy. For up-to-date travel information please check www.nationalrail.co.uk or your train operator's website. For London travel information visit www.tfl.gov.uk."
Jason Webb, the Rail Delivery Group's customer information director, said: "Understandably, many people wish to pay their respects to Her Majesty the Queen during this period of national mourning. On the day of the funeral, Monday 19 September, people should plan carefully the timing of their journey home as trains and stations are likely to be extremely busy."
Due to road closures, some bus services will be diverted or will stop short of their destination, and some may be running a reduced service.
Roads in central London are expected to be busier, and TfL said London Underground and rail services will be the best ways to get around.
Heathrow reduces flight
A desire to maintain a solemn sense of occasion will affect air traffic. Heathrow flights will be rerouted, delayed or even cancelled to stop aircraft noise disrupting the ceremonial processions before the Queen's lying-in-state and during the funeral.
A statement from Heathrow said: "Passengers will be notified by their airlines directly of any changes to flights. We anticipate further changes to the Heathrow operation on Monday September 19, when Her Majesty's funeral is due to take place, and will communicate those in more detail over coming days.
"We apologise for the disruption these changes cause, as we work to limit the impact on the upcoming events."
The Civil Aviation Authority has imposed a restriction on airspace over central London which bans aircraft – including drones – flying below 2,500ft between 9-19 September.