RAIB calls for change after probe into collision between child cyclist and tram
26 August 2022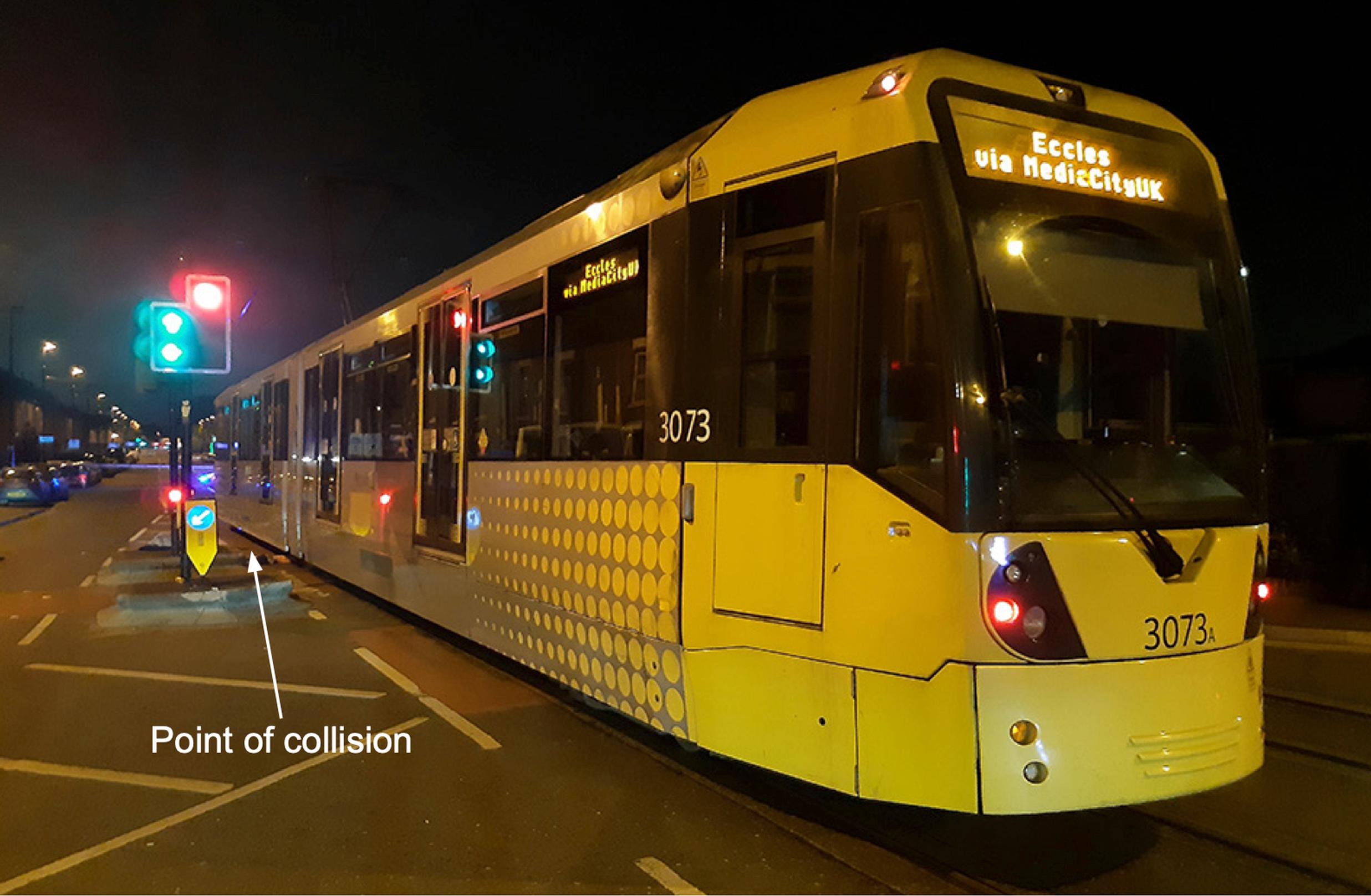 A report into a collision between a child cyclist and a tram has called for improved safety procedures on Greater Manchester's tramway. The Rail Accident Investigation Branch (RAIB) has published the report following an investigation into the incident on the Metrolink system in Manchester last September. An 11-year-old boy was seriously injured after the collision on the pedestrian crossing at the junction of Droylsden Road and Kershaw Lane near Audenshaw, Manchester.
The cyclist's attention was probably focused on eastbound road traffic, so he may have been unaware of the tram's approach from the opposite direction, the report suggests. It also notes that the cyclist did not await the "Puffin crossing indication that the road was safe to cross".
The location of the pedestrian refuge at this location is unusual, the report says. "Pedestrian refuges are normally provided at the centre of a road crossing. Such a refuge allows the crossing user to complete the crossing of a traffic flow in one direction (typically traffic flowing from right to left, from the perspective of the crossing user) before crossing traffic flowing in the opposite direction (left to right)."
RAIB has told Transport for Greater Manchester (TfGM) and Tameside Metropolitan Borough Council (TMBC) to review the layout of the crossing.
TfGM must also review its safety management system "to ensure that adequate processes are in place, both within TfGM and within contractors employed by TfGM, to identify hazards and control risks at the design stage of tramway projects", said RAIB.
Lack of risk assessment at an early stage appears to have been an "underlying factor" in the incident. During the design, construction and opening of the East Manchester Line, the risk assessment process "did not identify the hazard to pedestrians created by the crossing layout until the tramway construction was advanced to a point where the design could not be easily changed".
The report calls on the Light Rail Safety and Standards Board (LRSSB) to review the application of road safety audits as a means to "identify and mitigate hazards during tramway development and construction projects".
Keolis Amey Metrolink (KAM) should review the operational risk assessments covering the operation of trams across the Metrolink network for "completeness and adequacy", RAIB added.
It emerged during the investigations that the tram involved in the accident had three defective sanders and an inoperative on-board CCTV system. In light of this, TfGM and KAM must review the reliability, operation and maintenance of the sanding systems and CCTV systems on M5000 trams, said RAIB.