Bus sector to get another £130m in Covid-related support
23 August 2022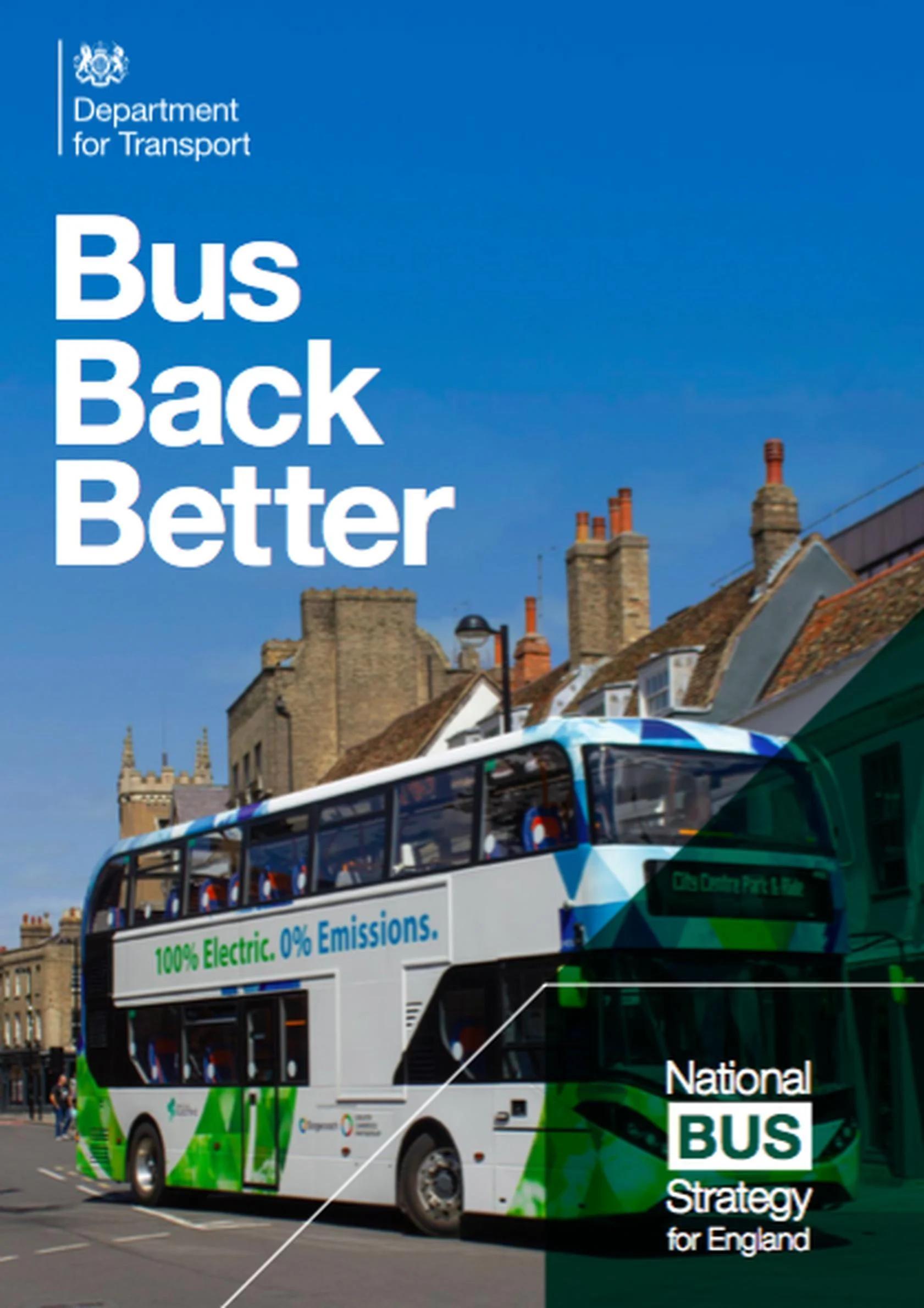 The DfT has extended the pandemic-related Bus Recovery Grant (BRG) for a further six months, offering bus operators and local authorities up to £130m.
This latest package means almost £2bn has been made available to over 160 bus operators during the Covid-19 pandemic, the DfT estimates.
The funding will help to protect bus services and routes, "which are particularly important to people facing pressures due to the rising cost of living".
Transport Secretary Grant Shapps says: "At a time when people are worried about rising costs, it's more important than ever we save these bus routes for the millions who rely on them for work, school and shopping.
"The Government is also investing £3bn in bus services by 2025, including over £1bn to improve fares, services and infrastructure, and a further £525m for zero emission buses."
The Confederation of Passenger Transport (CPT) welcomed the announcement of additional funding. CPT's chief executive Graham Vidler said: "This will help bus operators and local authority partners to balance a network of reliable and affordable services in the short-term as bus networks adapt to new travel patterns.
"For the longer-term, we will continue to work closely with central government and local authorities to encourage existing and new passengers to get on board the country's buses, ensuring they are provided the best possible services."
Paul Tuohy from Campaign for Better Transport said: "We welcome the announcement that the Government will offer much needed funding to the bus network. The pandemic has had a lasting impact on passenger numbers and support is needed to attract passengers back and prevent hundreds of services from being cut. This funding will hugely benefit the many communities up and down the country who rely on buses to get around.
"However, it is not clear whether this temporary measure will prevent the large-scale cuts we have feared. Already we have seen a quarter of bus services in England vanish in the last decade. Government needs to implement long-term funding reform to make sure that everyone has access to affordable and reliable bus services which will be essential in a green transport future."
Roger French, a bus industry commentator and former managing director of Brighton and Hove Bus Company, said: "It's great news but it's just moved the cliff edge on for another six months."
He told LTT that the Bus Service Improvement Plan (BSIP) allocation in the Government's National Bus Strategy budget should be "repurposed" to encourage more passengers on existing bus routes. It makes more sense to help those operators "in intensive care as a consequence of the post-Covid downturn rather than on kite flying so-called innovations which don't stand much chance of success in the current economic climate", said French.
Chris Cheek, author and consultant/analyst on UK ground passenger transport, said the additional package was "a very sensible and pragmatic decision which could prevent lasting and irrevocable damage to our local bus networks". He told LTT: "In the current situation, the last thing people need is a huge increase in bus fares or the loss of vital services, so I'd give the news an unreserved welcome."
He added: "I suppose the wider question is whether we're just kicking the can down the road for another six months - but it does at least give the industry a chance to recover a bit more."