Future transport to achieve Net Zero
SYSTRA's transport planning experts David Alderson, Peter Edwards and Jorgen Pedersen set out their longer-term expectations for local transport planning with implications for LTP4 and beyond
22 August 2022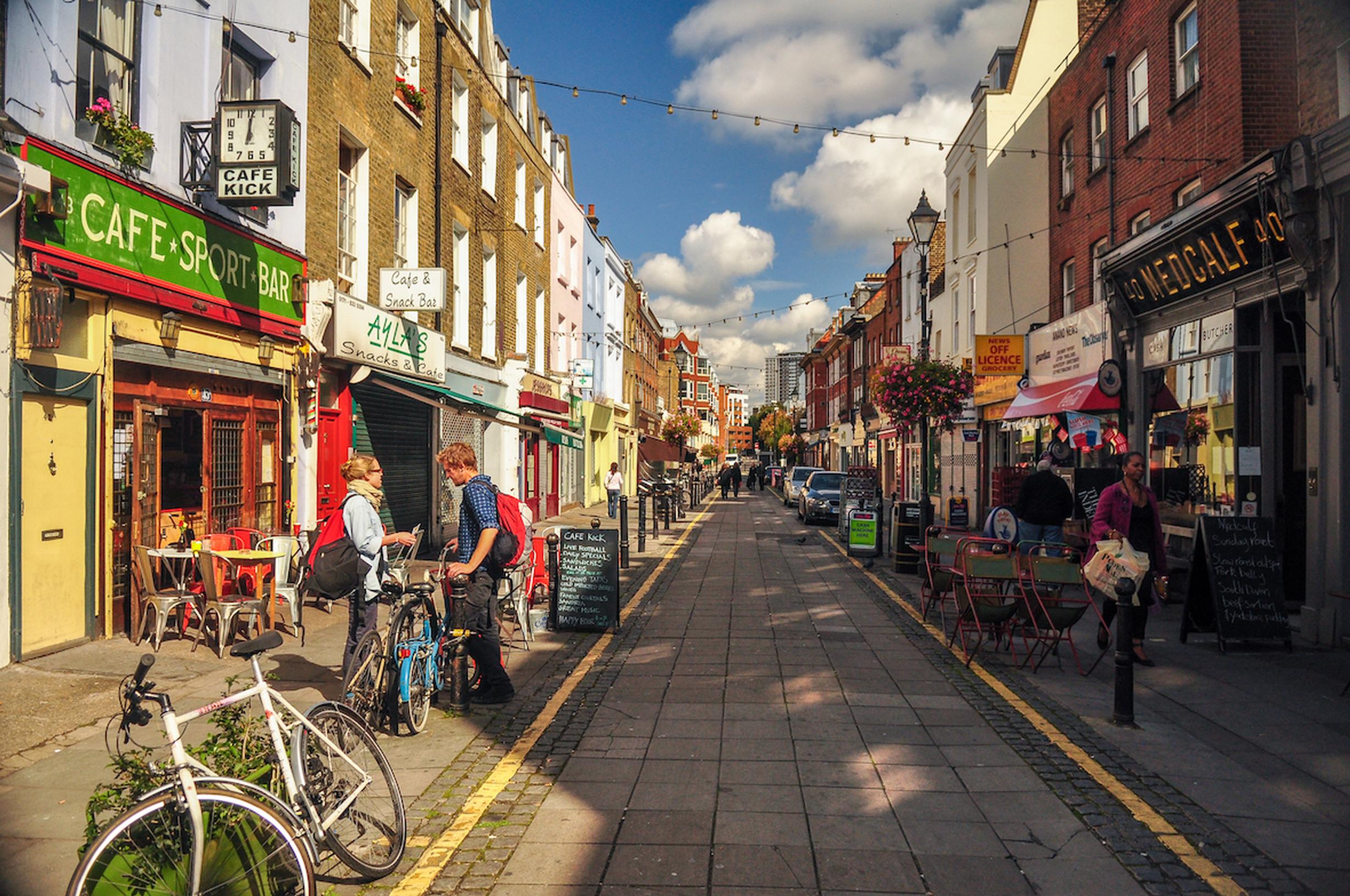 Soaring temperatures in the UK – necessitating hosepipe bans and rethinking the need for disposable BBQs which have caused several wildfires – have concentrated the mind.
---
Meet David, Peter and Jorgen at the Future Transport Forum, Portsmouth, 18-19 January 2023
---
It seems as if the imminent reality of the climate crisis is finally striking home.
Climate change is no longer a distant rumour, but something happening here and now and with real effects on day-to-day life.
It is bringing home what many in the world of transport planning have been saying for more than a decade: the climate crisis must underpin everything we do.
The first and last question that should be asked for every project is: 'how does this reduce or exacerbate the climate threat?'
The first and last question that should be asked for every project is: 'how does this reduce or exacerbate the climate threat?'
Bold government targets to reach a net zero economy by 2050 seem to align with such an aspiration.
Yet the fact is that despite many good and welcome initiatives towards a greener transport infrastructure, the extent of the transformation needed is still not fully appreciated by all of society and, sadly, by some within the transport planning industry.
For several decades transport policy in the UK and overseas has been fundamentally designed around making car use safer and more convenient.
It has shaped our towns, cities and landscapes in fundamental ways but, more than that, it has shaped our transport behaviours and the way people think about urban and rural space and our place in it.
If we allow the conversation to be dominated by the replacement of the car fleet with electric vehicles, we risk remaining trapped in that way of thinking, treating the symptom but not the underlying ailment.
Creating a future of transport that is adequate to address the climate emergency will mean shaking off those old assumptions and changing the way we think about travel and our relationship to the places where we live.
We need to co-ordinate transport and land use policies to re-shape communities, changing behaviour at a deep level by creating liveable places where amenities are just 20-minutes away on foot, bike or by public transport.
We need to make active travel and public transport a practical and pleasant alternative to the car.
It is likely that to achieve the levels of behavioural change required to reduce the overall travel distance reductions to achieve Net Zero, private car use will have to be actively disincentivised.
Demand management measures such as parking space reduction, increased costs for parking and, potentially, road user charging for all private motorised modes could all play a part.
We also need to manage the movement of goods. If we make communities more walkable, but offset the benefits with increased use of convenient technologies to procure our shopping habits, we will generate significant increases in delivery vehicles on our roads.
This could negate the climate benefits from a switch towards liveable neighbourhoods, and we must seek to mitigate their impact.
Attachment to cars runs deep. We will have to make the experienced benefits of removing them more visible and ensure that the voices of those enjoying those benefits are heard.
Data will be all important, as will our ability to define and articulate our solutions. Active green travel is relatively complex, even where it is low tech and cheap to implement.
When a journey involves a bus, a walk, a train or tram and an e-bike or scooter, the time spent planning and co-ordinating can make the jump into a taxi or a private car seem very attractive.
The obvious answer is app-based, a means of linking many and various transport modes into a simple planning tool with through ticketing, made possible via a subscription. In other words, Mobility as a Service (MaaS).
If we want to make MaaS a reality, there is a real need to come together across the sector and better define what we mean and what we want. The imminent Local Transport Plan (LTP4) funding round will be an ideal opportunity to express our industry's intent.
Better, greener, more closely linked communities will not replace the need for some large-scale road traffic altogether, of course. Even with more investment into rail and other modes, the highway is still going to be a salient feature of any future transport policy, whether it is dominated by electric or hydrocarbon vehicles.
The rise of the autonomous vehicle is inevitable in one form or another and the potential data load that will be generated is beyond imagination. Such data, generated from sensor-heavy autonomous and semi-autonomous vehicles offers great potential and we mustn't waste it.
Smart highways that inter-communicate with smart vehicles will happen, despite the real technical and legislative challenges. We need to make it transformative. Road freight is rising steeply as the online economy grows, so what if we could automate that sector? Running freight exclusively at night, autonomously, on near empty roads, for example?
Crystal balls are notoriously fragile and prone to cracking. Predicting the future is likely to be difficult, positive change is achievable.
As we plan for future transport there are bound to be unexpected challenges and opportunities. We are not going into this blind, nor are we complacent, but we simply cannot ignore the situation any longer. If we act now, we can still create a low carbon future for our children.