Using data to plan future transport networks webinar: our expert speakers
Thursday 1 September 2022, 10.30 - 12.00, free registration
10 August 2022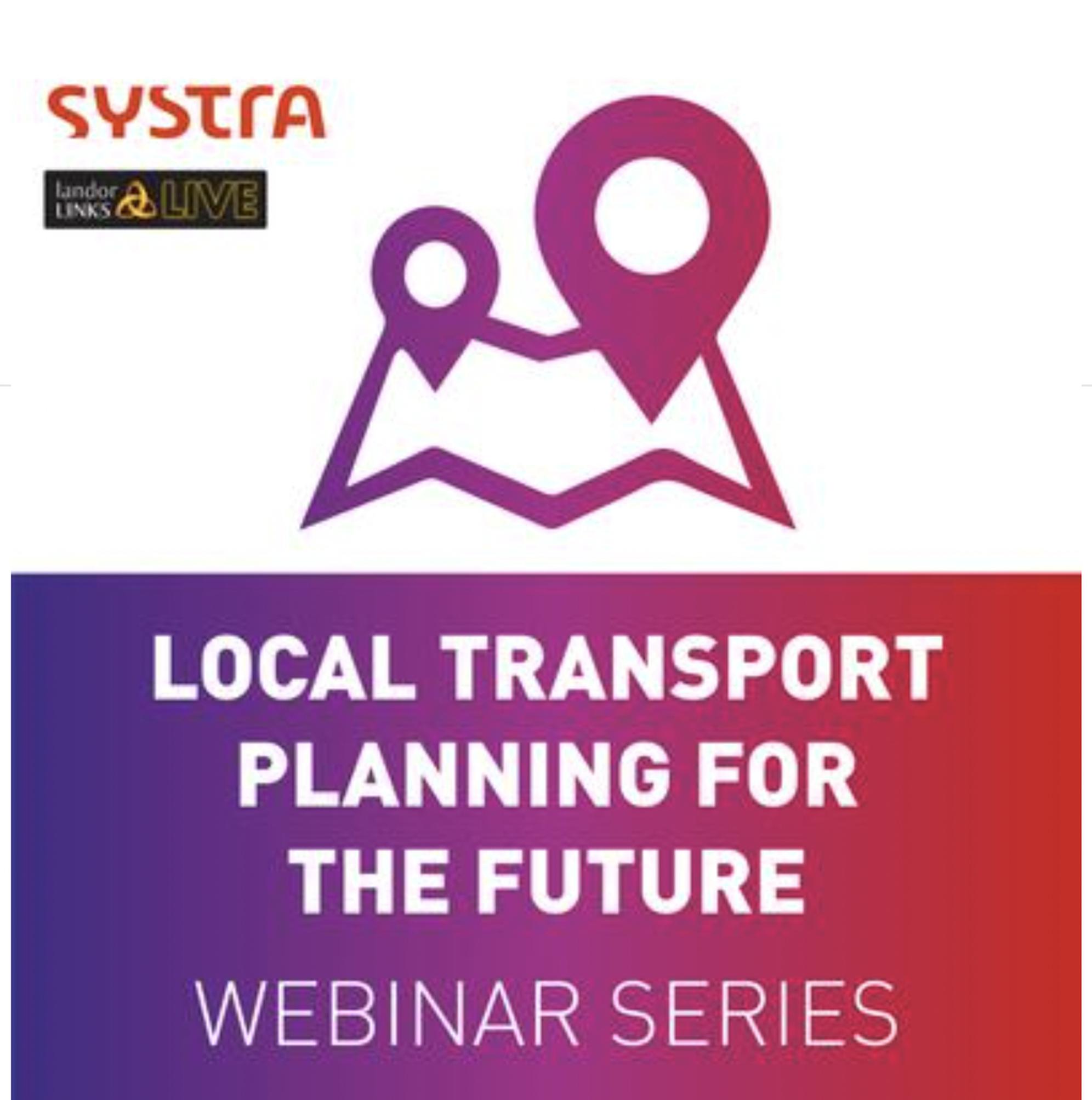 The webinar will discuss how local authorities can make better use of – and get easier access to – suitable transport data.
The amount of data generated is vast, but how well are we equipped to gain valuable insight from this data tin order to support future transport plans?
What are the barriers to gaining key understanding from the data?

What more should be done to enable local authorities to gain access to new data sets that will support future transport plans?
Chair: Malcolm Calvert, Director of Digital Products and Services, SYSTRA
Malcolm is the Director for Digital Products and Services at SYSTRA. Starting out as a transport planner with specialism in microsimulation modelling, Malcolm went on to lead the Paramics Microsimulation division of SIAS (and subsequently SYSTRA) successfully bringing a new product, Paramics Discovery, to the transport planning market. Malcolm's passion is developing people, teams, products and systems to deliver value for clients and make a difference in the transport sector. His remit now includes responsibility for SYSTRA's PT Insight product and their new Data Science offering.
---
---
Panelists:
David Carnero, VP Revenue, Padam Mobility
Padam Mobility, a Siemens Mobility company, designs dynamic Demand-Responsive Transport (DRT) solutions and interfaces using algorithms for routing, itinerary optimisation and passenger pooling based on artificial intelligence.
Since 2014, Padam Mobility has developed artificial-intelligence-based SaaS solutions to operate more efficiently Demand-Responsive-Transport (DRT) services. David leads the 25 person revenue team for Padam Mobility which encompasses the business development team and the customer success team.
Eifion Jenkins, Director, SYSTRA
An entrepreneur and business leader with over 22 years of experience within the transport technology industry, providing expertise in intelligent transport systems, developing technical capabilities and delivery teams. Eifion has demonstrated an ability to deliver challenging projects and co-founded a venture-backed innovative transport simulation technology platform to improve transport planning and operational decision-making. He is passionate about adopting innovative approaches to build sustainable transport solutions.
Sandra Witzel, CMO and Board Member, Skedgo & Co-Founder Women in Mobility London
SkedGo provides the technological building blocks enabling governments, leading start-ups and corporations to develop their own tailored mobility solutions, quickly and cost-effectively. SkedGo are creating a MaaS app for Leicester with a focus on active travel, for example bike-friendly routing and accessibility features.
Dr Alan Wong, Research Scientist, University of Southampton
Dr Wong is the Lead Researcher for Monitoring and Evaluation on the Solent Future Transport Zone (FTZ) Programme, a £28.8m project funded by the Department for Transport to trial and showcase new transport innovations across the Solent region. The projects include bike/e-bike hire schemes, e-scooter rentals, trials of drones for medical delivery, dynamic demand responsive transport, and one of the UK's first integrated Mobility-as-a-Service (MaaS) apps.