Bringing all 'on-demand' services into a single system increases utilisation and reduces cost. So why is it so difficult?
How do we reshape bus networks over the next couple of years to ensure both coverage and viability? On-demand services – dynamic demand responsive transport (DDRT) can help, but we need need to change how we regulate buses
09 August 2022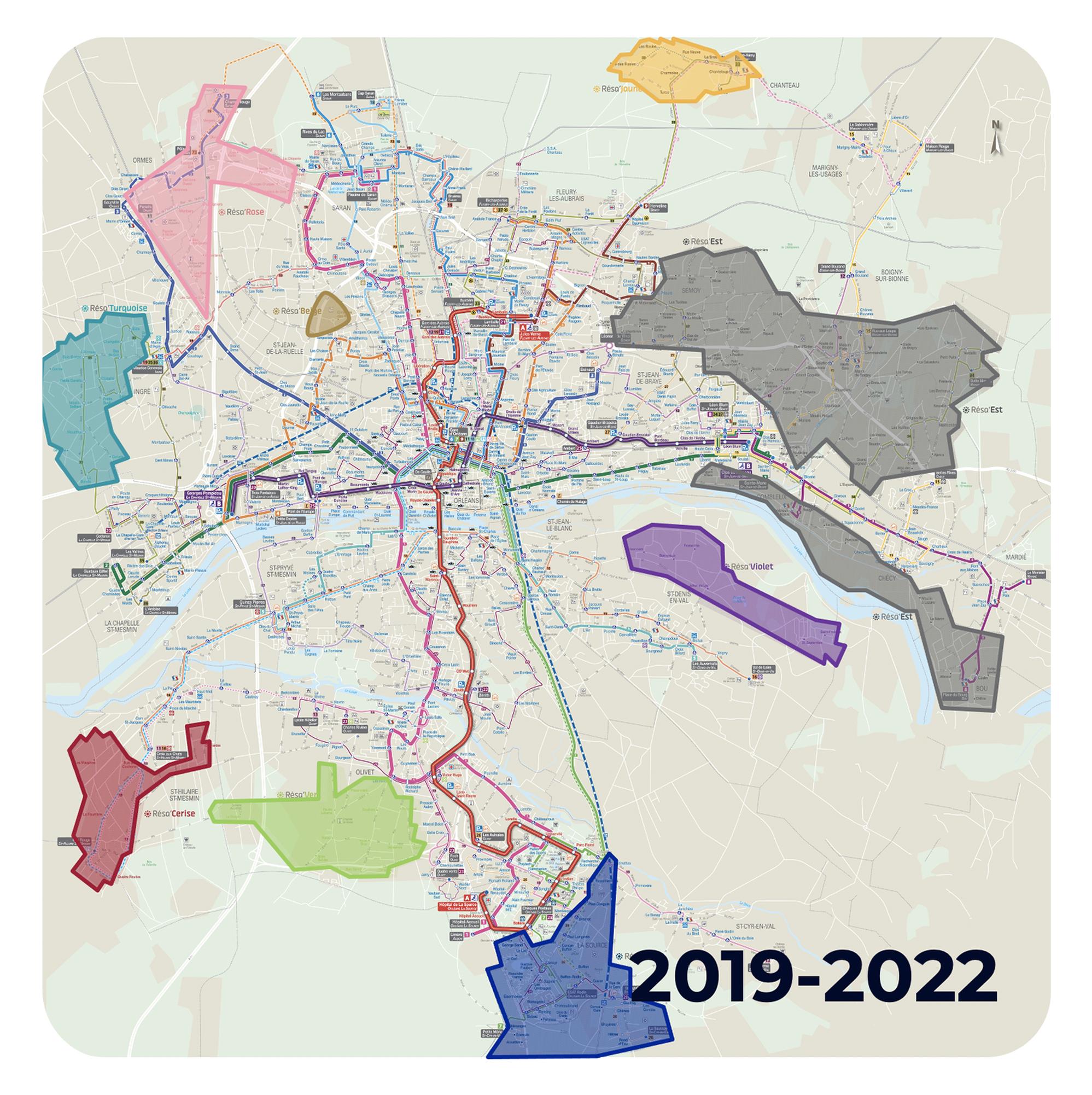 ---
July's Quality Bus event in Coventry was our first opportunity for the team from Padam to meet a wide range of operators and others involved in the bus market at a conference truly focused on the bus.
There was much discussion of how we reshape bus networks over the next couple of years to ensure both coverage and viability. A lot of that focused on on-demand services; dynamic demand responsive transport or DDRT.
We spent a lot of time reflecting on how to help authorities and operators with this process – and whilst DDRT is a great tool to help restructure services, there are also regulatory issues which mean that it's not as powerful as it could be
Buses are the basic unit of public transport. Yet whilst public bus services (run by private operators) are under severe pressure, the basic concept keeps being reinvented to fill gaps and meet diverse needs.
Community transport steps in where bus services fail; to the extent that some community transport operators provide many not-for-profit routes in rural areas.
Access buses fill in for people with mobility issues and community drivers provide voluntary driving trips.
On-demand shuttles are the modern 'works bus' (often subsidised but by employers rather than local government) whilst a multiplicity of formal and informal lift sharing helps get people to out of town business parks and warehouses.
However these services are fragmented, often underused (this is sometimes due to a lack of information and sometimes because people think that access and community services are not 'for them').
In an ideal world, the resources devoted to all these different services could be brought in to help create a publicly accessible, comprehensive network that is open to all.
Bringing 'on-demand' services into a single system
The technology is available to bring 'on-demand' services onto a single system – at present the barrier to creating a better service is regulation.
Regulation is not, per se, a bad thing. It's the many different types of regulation that make it hard to bring existing services together and utilise capacity for everyone.
In an ideal world, the bus network would use the right size vehicles for travel demand at any particular time of day.
Shift workers might need to share a multi-seater car or a a small minibus at the beginning and end of the day whilst a bus would be more appropriate during peak hours.
Access buses, commuter shuttles and community transport vehicles could increase capacity and reach less accessible areas. In rural areas, hybrid services could use car club cars and vans for shared commutes during the weeks and leisure and tourism at the weekend
The reality is that we have all sorts of duplication with separately funded services providing piecemeal routes and services for different groups of people quite often making similar trips. Even within funded services.
For instance, Ring & Ride-type services quite often operate in parallel with on-demand Dynamic Demand Responsive Transport (DDRT) services because each is funded separately.
Beyond the UK, it's possible to optimise DDRT services, In Strasbourg, PM blends door to door 'paratransit' with bus stop to bus stop DRT, using the same fleet.
For Île-de-France Mobilités, which serves the suburbs beyond Paris, Padam Mobility combines multiple operators onto a single platform. In some cases, the work of 20 minibuses can now be done by 12.
In the UK, such technology only takes us so far. Each type of services has its own regulatory framework, which restricts the potential for combining use cases.
These frameworks affect many of the aspects of the service: the size and type of vehicles that can be used, timetables and routes, driver licensing and training requirements, conditions of carriage and the fares that can be charged (and whether they attract VAT).
Public bus service must be registered with the Transport Commissioner (with a mandatory 60 day registration period built in) and any changes notified with a 42 day notice period.
These obligations – plus fare, accessibility and concessionary pass rules – generally mean employers running 'work buses' are unwilling to open them to the general public.
There are already tax implications for employers offering transport benefits in kind and the additional administration and obligations don't offset, at the moment, any reductions in the amount they need to subsidise workforce transport themselves).
Other services run by community organisations and, in some cases, local authorities, are registered under Section 19 and Section 22 licences. These restrict their capacity to be opened to the public and also define their non-profit status (which has been liable to challenge by operators and taxi companies)..
Small vehicles fall under taxi and private hire regulation. Taxis are registered with local authorities, which includes agreement on the fares set, whilst private hire services are registered with local authorities, which can impose conditions on the type of vehicle but have no power to set fares.
A maximum of 8 passengers can be carried. VAT is payable on fares (which affects private hire apps like Uber). Whilst bus services have to be fully accessible, a limited number taxi and private hire services are.
Using small vehicles for early and late services means that VAT should be charged on those tickets but not on bus tickets (even if the bus only has 2 people in it).
In addition, there are additional rules for flexible – DDRT – bus services, whether in small or larger vehicles, besides being registered with the Traffic Commissioner. They do not qualify for the Bus Service Operators Grant if any of their stops are more than 15 miles apart.
The impact is that, where local authorities are trialling DRT in rural areas, and seeing demand unlocked by new services, they are not simply able to bring existing vehicles onto their platform if they are operating under different regulatory regimes.
A Sandbox for DRT?
We are living with a cascade of unforeseen consequences in regulation. Deregulation led to additional rules drawn up to take some of the heat out of competition and avert bus wars.
They're not helpful in the current context and we're now at a point where we really need to work out how to do this better. Net zero demands both that we help people become less car dependent and that we maximise the resources that we have at our disposal. The current rules do not allow this.
The E-scooter trials of 2020 are a good precedent for studying the impacts of changing laws in a sand-box environment.
On 30 June 2020, the Transport Minister Rachel Maclean confirmed the Government's intention to permit local areas to run e-scooter trials from 4 July 2020.
The Government also laid Regulations in Parliament to enable the trials to take place, and published guidance for areas and rental operators.
All local areas in England, Scotland and Wales were invited to consider participating in e-scooter rental trials; however, the final decision on which trials take place was with the DfT, which assessed all trial proposals will be assessed.
The trials are being closely monitored, and required to share a great deal of data. This enables the consequences of e-scooters to be assessed before further primary legislation is drawn up.
This sets a useful precedent. A DRT sandbox would need to be able to set aside both current bus and taxi regulation, and also suspend HMRC rules on vat for the trial areas so that fares can be aligned
Ideally it could look again at car clubs and Benefit-in-Kind (BIK) rules. BIK are perks or fringe benefits that are given by employers, but are not included in the employee's salary.
This could mean that car club cars could be used for community transport without straying into BIK territory.
The Competitions and Markets Authority would need to suspend its current view on competition rules between bus companies for the sandbox trial areas. This would certainly be more complicated than the e-scooter trials.
However, the current rules are not enabling an efficient, accessible, carbon reducing service. We need to be able to trial and understand the potential of combining non-emergency patient transport, paratransit or school bus services with DDRT.
One – or more – sandboxes could gather data and help form optimal rules for optimised services that enable public transport for all.
---
Beate Kubitz is a new mobility consultant