Shared bikes to integrate with Solent's MaaS app
Beryl bikes and e-bikes will be available to rent using a smartphone app. The bikes will be located in designated parking zones across Portsmouth, Southampton and on the Isle of Wight, with increasing numbers of bikes and e-bikes available after an initial launch period
27 July 2022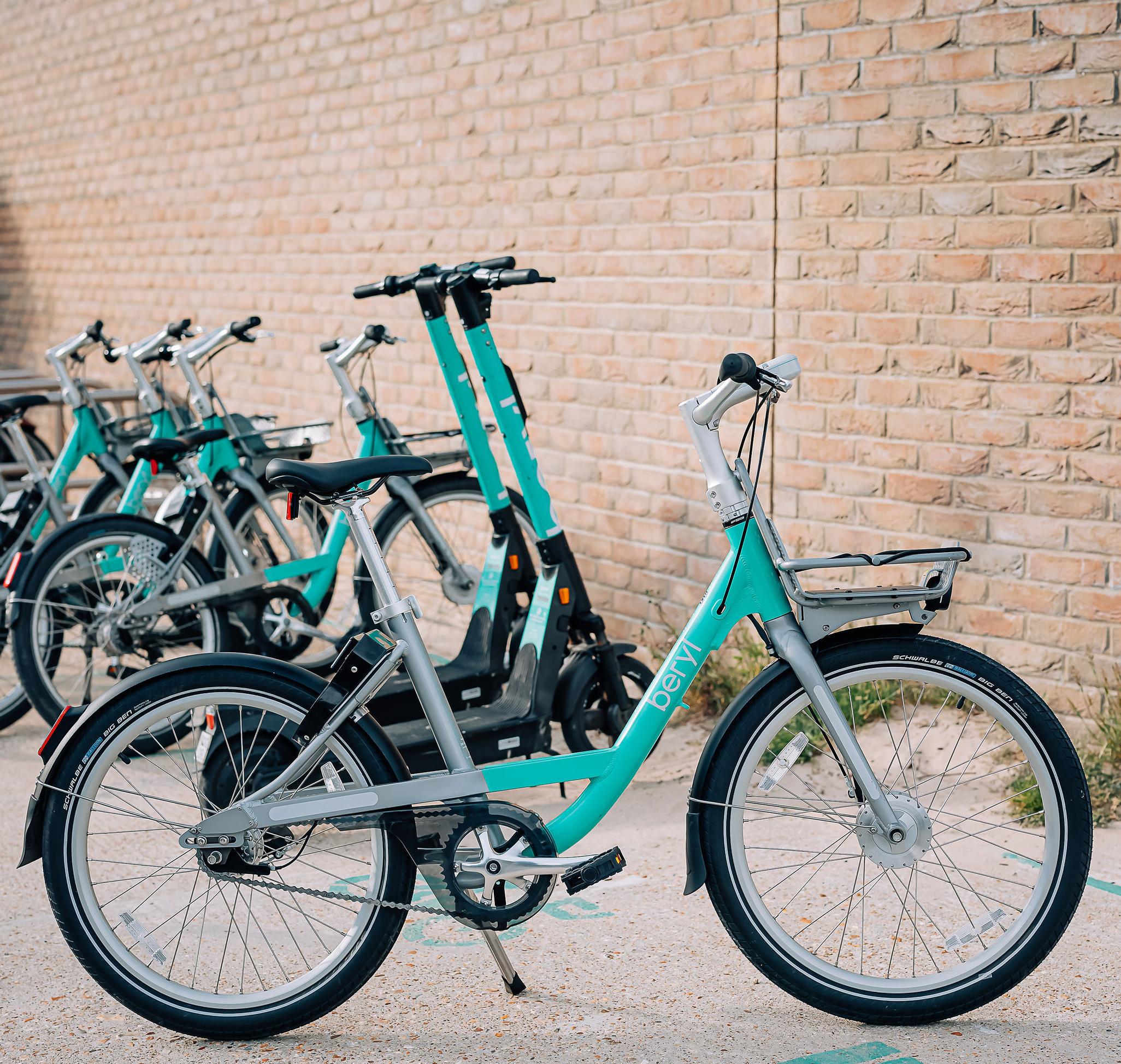 Portsmouth City Council and Solent Transport will introduce a Department for Transport-funded bicycle and e-bike rental scheme this summer. Southampton City Council and Isle of Wight Council will also join the scheme, with Beryl as the approved supplier for the Solent region.
The latest in a series of Solent Future Transport Zone recommendations, the shared bike scheme will be integrated with Solent Transport's 'Mobility as a Service' (MaaS) app, that encourages residents and visitors to combine cycling, walking and public transport as an alternative to car use.
Beryl bikes and e-bikes will be available to rent using a smartphone app. The bikes will be located in designated parking zones across the two cities and on the Isle of Wight, with increasing numbers of bikes and e-bikes available after an initial launch period.
Benefits to residents will include affordable access to a convenient and healthy mode of transport, ideal for local leisure and work journeys. All bikes will be 'geo-fenced', with their location tracked and range of use restricted by the operator. When bikes are not in use, they will remain locked in the parking zones.
Shared pedal bikes and e-bikes will be fully insured by Beryl and available for use by people aged 16 or over, who are recommended to wear a safety helmet. Riders will have a payment choice of Pay-As-You-Ride (£1 unlock fee + 5p per minute), Minute Bundles (no unlock fee and bundles starting at 100 minutes for £5) or Day Passes offering 24 hours of unlimited riding.
The Chair of Solent Transport's Joint Committee, Councillor Lynne Stagg said: 'It is important we do all we can to address air pollution, traffic congestion and decarbonising our transport system in the right way. I look forward to the bike share trial starting later this summer across the Solent region.'
Beryl CEO and co-founder Phil Ellis said: "We are delighted to have been selected to deliver Solent Transport's new bike and e-bike hire scheme and look forward to bringing our experience and innovation to this exciting project. Our schemes are designed to provide the best possible service for users by being delivered both in partnership with cities and in consultation with communities and key stakeholders. Our services provide a fun, sustainable and cost-effective alternative to the car that help to improve public health and reduce harmful carbon emissions."
And in nearby Bournemouth, Christchurch and Poole...
Micromobility provider Beryl, in partnership with nearby Bournemouth, Christchurch and Poole council (BCP Council), are also providing 20 e-bikes for use across the existing scheme area.
The move makes BCP only the second area in the country, after Norwich, to offer three forms of sustainable transport (e-scooters, push bikes and e-bikes) under the same scheme.
Beryl's annual Demographic Survey ran in August 2021 and generated more than 1,000 responses from users. Findings from the survey showed that, while pedal bikes and e-scooters are more popular (than e-Bikes) for leisure riding, e-bikes are preferable for commuting, shopping or running errands. This showed that e-bikes have a complementary journey profile to pedal bikes and e-scooters.
The survey also showed that people using three modes of micromobility are also more likely to have reduced their usage of cars. Of those respondents who used three forms of micromobility, five per cent said they had completely stopped using their car and 30% said they had used their car less often since using Beryl vehicles.
In areas where users just rode bikes, no respondents said they had completely stopped using the car and 25% said they had used it less often.
One of the main benefits of using an e-bike is that electric assistance kicks in once the rider begins to pedal. This extra power can open up cities, enabling riders to tackle hills and undertake longer journeys. It is also useful for commuting, helping to reduce physical exertion and allowing workers to arrive at work clean and ready to go.
Beryl CEO and co-founder, Phil Ellis, said: "By boosting people's options and making our scheme even more accessible, we can hopefully continue to get more people out of the car and onto two wheels.
"E-bikes can help us break down even more barriers to sustainable travel and that can only be a positive thing as we work with BCP Council to help reduce congestion, improve public health and boost air quality.
"We have launched a small initial fleet, but we hope through working with the council we can ramp those numbers up, if the e-bikes prove to be popular.
"So with the warm weather, long days and sky-high petrol prices, now is the perfect time to saddle up and give e-bikes a try."
Councillor Mike Greene, BCP Council's portfolio holder for transport and sustainability said: "Beryl bikes and e-scooters are proving to be an incredibly popular and efficient way of getting around locally and I'm delighted that even more people will be able to enjoy travelling sustainably and actively using these brand new e-bikes.
"They offer a range of benefits including enabling people with disabilities to enjoy cycling, and helping people ride further and with less physical exertion.
"BCP Council is a trailblazer for micromobility in the south and I'm looking forward to seeing the e-bikes in action this summer."