Roll-out of 20mph limits gathers pace across Cornwall
21 July 2022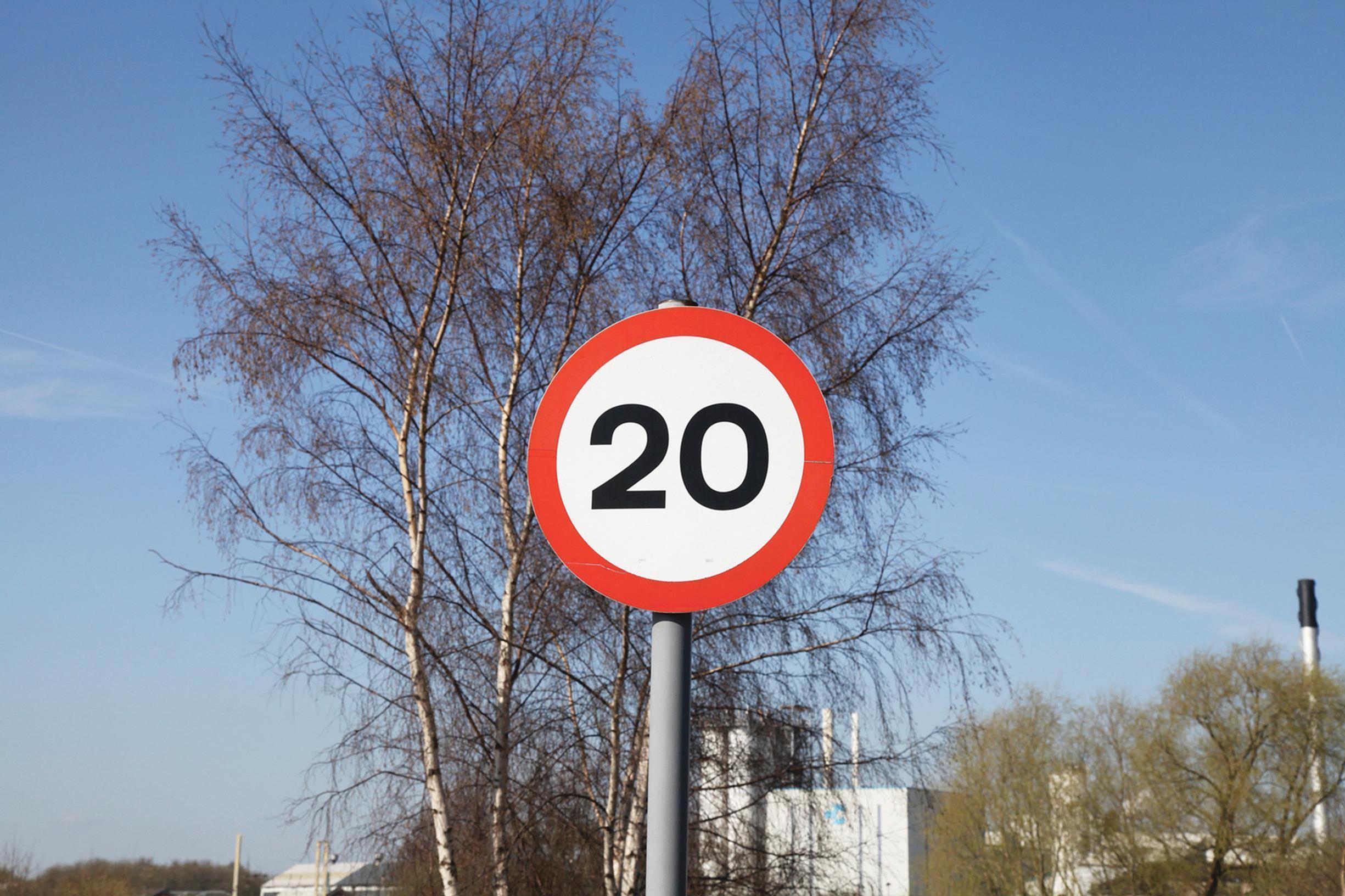 Speed limits on residential roads across Cornwall are being reduced from 30mph to 20mph, with the changes attracting strong support from local communities.
The Council has so far amended signs and markings on more than 700 residential roads in the Falmouth and Penryn and Camelford community network areas.
Devon and Cornwall Police will enforce 20mph speed limits, said the council, adding that this will be targeted "based on evidence". But it added:"We must not rely on legal enforcement as the only means to drive compliance. Road safety is something all road users have responsibility for. Road user respect and driver behaviour is crucial."
This roll-out of the 20mph speed limit in the community areas was supported by 76% of respondents in Falmouth and Penryn while 85% supported the changes in Camelford.
The council said that research has shown that 20mph limits:?make streets safer and reduce casualties; increase activity levels, as lower speeds encourage more to walk, scoot or cycle; support tackling climate change through lower emissions and less congestion; and create a stronger sense of place, by creating accessible, liveable streets for all.
Rolling out 20mph zones will also support Cornwall's ambition to be carbon neutral by 2030, said the council.
The evaluation of the first phase of the roll-out of 20mph limits is to be presented to the Council's Economic Growth and Development Overview and Scrutiny Committee, which will consider the potential for 20mph to become the default speed limit for residential roads in Cornwall.
The council said that benefits to customers and communities include:
Making our streets safer. This will reduce casualties and community inequality
Increasing child and adult activity levels. This will improve health and wellbeing
Providing a safe environment. This will encourage more people to walk and cycle
Between 2015-2019, speed was a contributory factor in 992 collisions in Cornwall, said the council. This resulted in 1,529 casualties (all severities) and involved 36 fatalities, of which four were pedestrians, and two of which were within a 30mph limit. A further 264 collisions resulted in serious injuries, involving seven pedestrians, all within 30mph limits and 11 cyclists, of which eight were in a 30mph limit.
Philip Desmonde, Cornwall Council cabinet portfolio holder for transport, said: "The volume of requests we have received demonstrates how important an issue this is for our communities who want to see lower speeds on residential roads. We know that lower speeds mean fewer serious accidents, but it can also contribute to improving air quality and combating climate change."
Rod King MBE, founder and campaign director of 20's Plenty For Us, praised Cornwall Council's plans for 20mph to become the default throughout the county in towns and villages. "In planning a county-wide delivery of 20mph, Cornwall are joining a growing number of shire counties who are adopting such a policy," he said.
"Many are also saying that the DfT should follow the Welsh example by changing the national default limit for restricted (lit) roads to 20mph, with local highway authorities setting 30mph where appropriate and justified on individual roads. Currently it is illogical for UK governments other than Wales to retain a national urban limit of 30mph and simultaneously urge all the local authorities and cities to change it to 20mph on most urban and village roads because the national limit is considered inappropriate!"
Find out how Cornwall, Oxfordshire and Scottish Borders councils and Wales are setting 20mph as a norm at the 20's Plenty Conference on 20 October in Oxford.