Transport authorities 'more vital than ever' for metropolitan areas
07 July 2022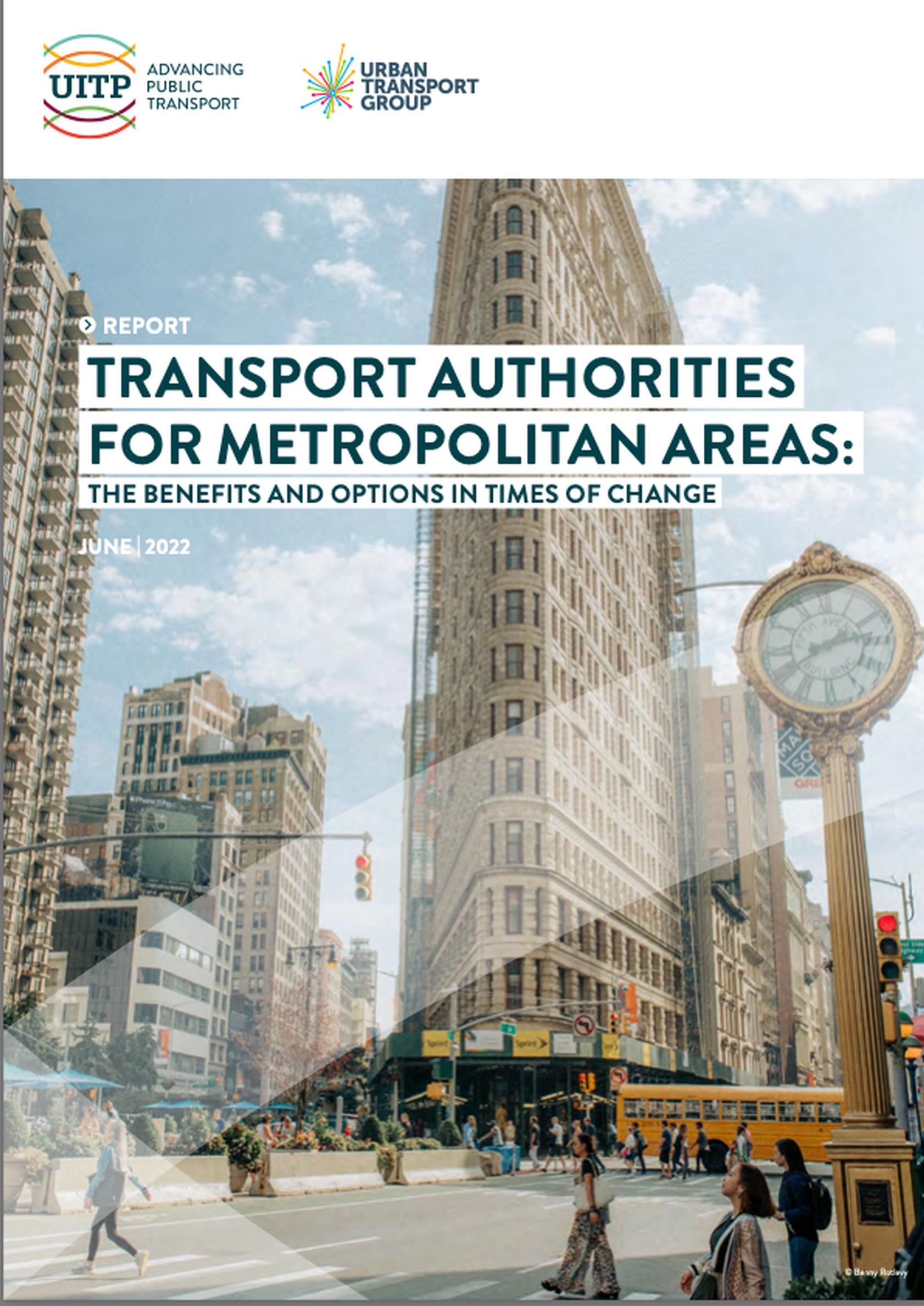 The need for empowered transport authorities in metropolitan areas is greater than ever to address complex and constantly evolving challenges, a new report by Urban Transport Group director Jonathan Bray for the global public transport body, UITP.
They can play a pivotal role improving climate resilience, reducing carbon emissions and creating better places while ensuring good transport links, says the report.
It argues how new and existing transport authorities can deliver on the carbon reductions and air quality improvements required from transport as part of wider city region and national government targets. They can do this, writes Bray, by investing in low and zero emission vehicle fleets and the supporting infrastructure; generating or purchasing green energy to power public transport fleets; promoting modal shift from the most polluting and carbon intensive transport modes; and improving the resilience of cities to the more extreme weather conditions that climate change is bringing.
Metropolitan areas are constantly in flux and we now live in an era where the wider challenges that they face are becoming increasingly complex and cross-sectoral in nature, Bray observes. Transport authorities must balance the need to improve the quality of places whilst still providing transport to those places "ensuring that governance reflects the full diversity of the places it serves in the way it works and the decisions it takes".
Nearly seven out of ten people expected to live in urban areas by 2050 and cities now consume two-thirds of global energy consumption and generate 70% of greenhouse gas emissions, Bray states. "By establishing empowered transport authorities, metropolitan areas can respond effectively to the resulting challenges whilst ensuring that urban areas continue to be the engines of national economies."
The report shows how transport authorities have been able to address complex challenges and make "trade-offs with finite resources and in the context of serving urban areas which are dynamic and constantly evolving". This includes how they can strike the right balance between:
• spending available resources on maintaining existing infrastructure and expanding that infrastructure
• facilitating different types of journeys made by different types of people
• funding raised from the users of public transport networks and funding raised from taxation and by other means
• competition and regulating in the public interest.
The report also identifies four key contemporary challenges for urban transport governance:
• making timely decisions on how best to reduce carbon emissions whilst improving climate resilience
• realising the consumer benefits of new technologies, new mobility formats and business models whilst at the same time protecting the wider public interest
• balancing the need to improve the quality of place with providing access to those places
• ensuring that transport authority governance reflects the full diversity of the places it serves in the way it works and in the decisions it takes.
Mohamed Mezghani, secretary general of UITP, said: "Public transport will be vital to the recovery of the economy and society in a post-Covid 19 world and in combatting climate change. However, these objectives will not be possible without the planning and organisation of strong transport and mobility authorities. They are key in ensuring that public transport services are provided with public policy goals in mind whilst also considering citizens' expectations.
"As the International Association of Public Transport, UITP is excited to participate in this valuable report and we will continue to support the improvement of the governance of urban mobility by promoting the benefits of transport authorities as a way to ensure a thriving, sustainable and resilient transport sector."
Author of the report Jonathan Bray, director of the Urban Transport Group, said: "Given the huge and complex transport challenges that metropolitan areas around the world are facing, many are looking at how they can plan and operate transport in the future in a more coordinated way. I hope this report can help provide an accessible and non-technical guide to the benefits of metropolitan area transport authorities as well as the issues around establishing them and the options for the different forms they can take.
"Although no one size fits all, and all governance is fluid, I strongly believe that transport authorities are a key building block for a better future for metropolitan areas and as the Director of the Urban Transport Group in the UK, I am delighted that we have been able to work with our fellow transport authorities around the world on this initiative."