Cycling made e-asy to launch in Sheffield
Cycling UK is powering up to make cycling e-asy in Sheffield with an exciting new scheme, Cycling made e-asy
01 July 2022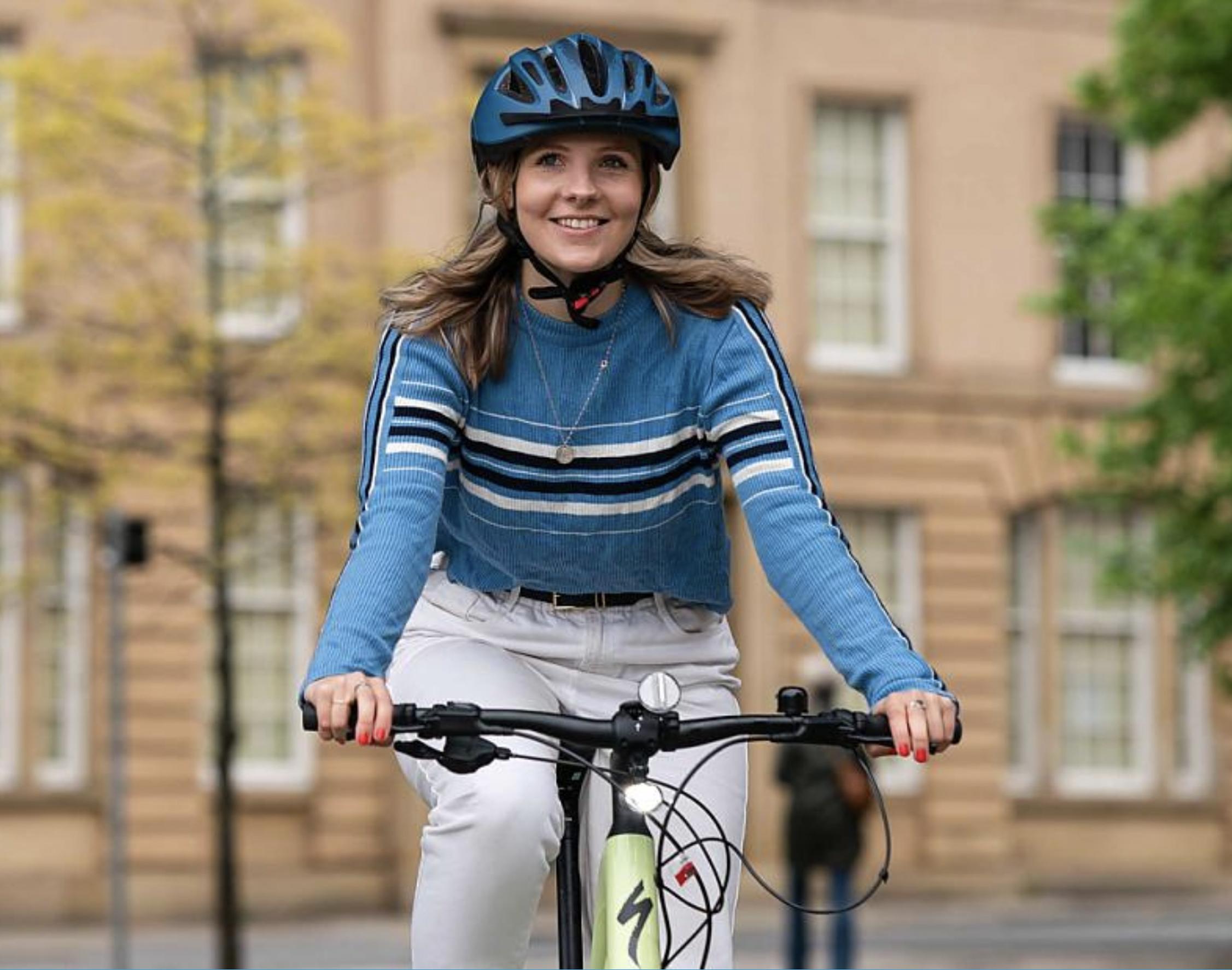 Funded by the Department for Transport, the scheme will give community members will be given the opportunity to try an e-cycle by joining engaging try-and-ride sessions or by loaning one for up to three months.
A wide range of electric cycles including non-standard e-cycles and e-cargo bikes are available to suit the needs of a variety of participants.
---
Cycling UK will be at Cycle City Active City on July 5 and 6 in Sheffield: meet them to find out more
---
The scheme aims to dispel the myth that cycling is only for athletic people by demonstrating that the assistance e-cycles provide - especially on hills - can enable people of all ages and abilities to cycle. As taking the first step to start cycling can seem like a difficult prospect to many people, it is hoped that Cycling made e-asy will help to remove obstacles which hold people back from using an e-cycle, to help them make real changes to their travel habits.
Sheffield community members can access Cycling made e-asy through an Evans Cycles e-hub. Two further e-hubs, a community centre and a workplace or education setting will be launched next. These locations will all be used as accessible venues for local participants to join activities, such as e-cycle try-outs and led rides, and collect their e-cycles.
When collecting an e-cycle everyone will be shown how it works and will be given some basic training to ensure that they're confident with the e-cycle before they take it away. It is hoped that expert support and training will allow participants to consider making e-cycling a regular mode of transport.
As e-cycles are fairly new to the market, many people who access the scheme will be trying an e-cycle for the first time.
Cycling UK's extensive experience of engaging with underrepresented groups means they recognise the barriers, challenges and perceptions that can deter people from taking up, or rediscovering cycling. It is hoped that this project will attract diverse groups and empower communities.
Jenny Box, Cycling made e-asy deputy director commented:
"Many think that the opportunity to try an e-cycle is out of their reach due to perceived barriers such as finance, fitness levels, or they might simply feel too nervous to try one. We understand that hopping on an e-cycle for the first time might seem intimidating but thanks to our friendly and experienced project officers and delivery partners, those who are interested can rest assured that they're in safe hands.
"Riding an e-cycle is very much like riding a bike, however you can enjoy a little extra assistance when you need it the most."
Cycling made e-asy first launched in Manchester in May 2022 and is based in several pilot locations across England including Sheffield, Manchester, Luton & Dunstable, and Leicester.
Throughout the duration of 'Cycling made e-asy', Cycling UK will use their existing local community network of over 400 community cycling organisations to rapidly engage with underrepresented groups and non-regular cyclists to deliver high quality and inclusive activities in each location.
Cycling minister Trudy Harrison said:
"E-cycles are a great way for people with longer or hillier journeys to travel, and the £8 million we have provided for this scheme will help make cycling the natural first choice for many journeys – a key Government commitment from the Prime Minister's Walking and Cycling plan.
"I'm grateful to Cycling UK for delivering this scheme on our behalf, giving people across the UK the opportunity to try something new whilst doing good for the planet."
Confirmed Cycling made e-asy partners, supporting the delivery include, Evans Cycles, Raleigh Bikes, Specialized, Tier Mobility, Islabikes, Wheels for All, Bikeworks, Fusion Media, Modeshift, Cyclescheme, Cycle Confident, Big Issue e-bikes, Transport for Quality of Life.
For more information or to sign up, community members can visit contact a participating Evans Cycles store or visit the Cycling UK website