Unsafe roads deter women from using e-scooters, research finds
30 June 2022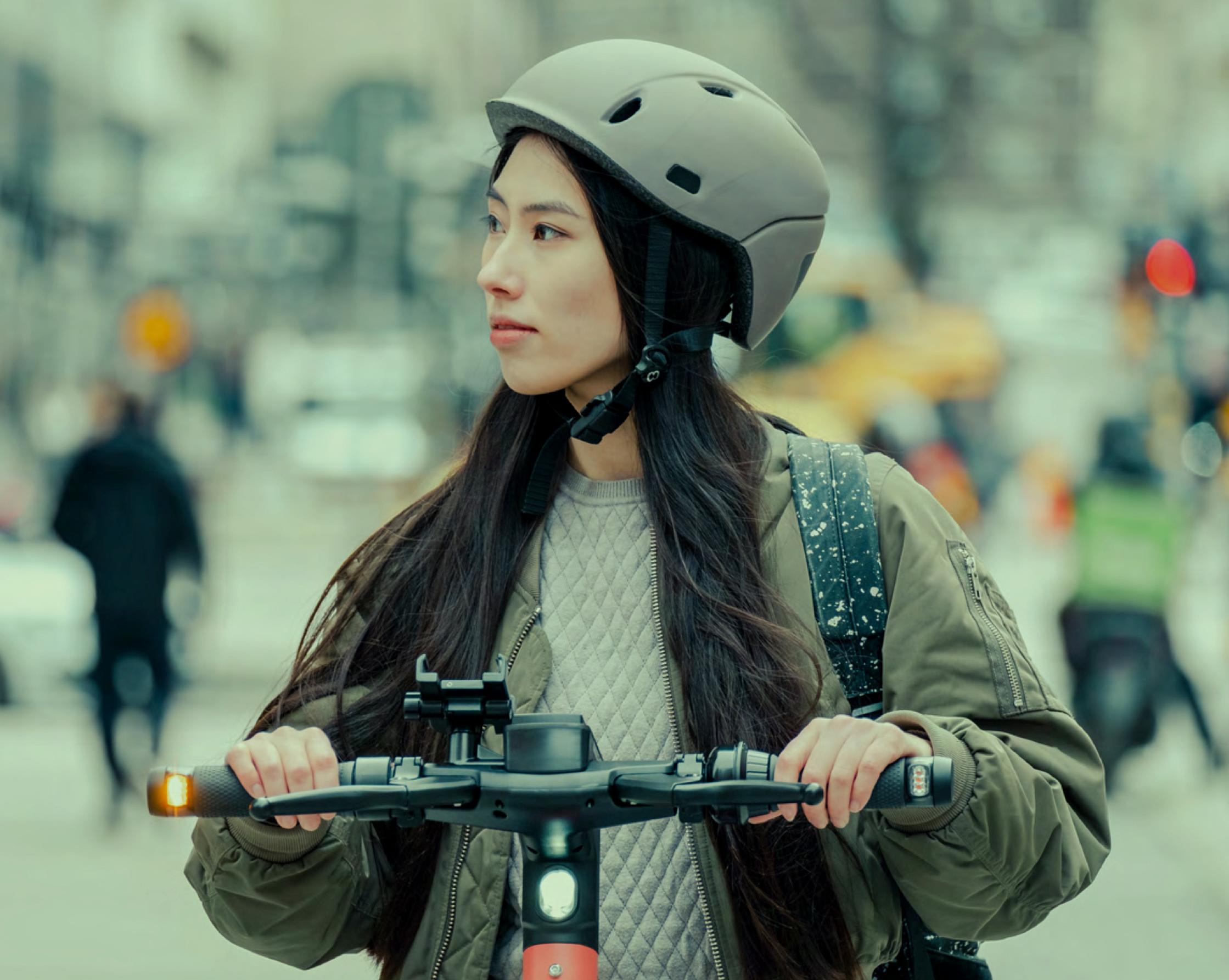 The lack of safe, segregated infrastructure is discouraging women from hiring e-scooters, according to new research.
Some 79% of female respondents said that not feeling safe due to infrastructure was a barrier to riding.
It found that, similar to cycling, only 30% of e-scooter riders in the UK are women.
In general women also want to gain a better understanding of the law around e-scooters, and need access to safe, well-lit parking spots, said the study by urban mobility firm Voi, JFG Communications and Women in Transport.
Although e-scooters are widely available for sale to private owners, they are illegal to ride on either roads or pavements, since they do not conform to our vehicle regulations.
However, exemptions to these regulations by the Government were introduced to allow e-scooter hire schemes to be trialled in many UK cities, with pilots due to end this autumn.
Research included both a questionnaire of nearly 500 women and five focus groups.
Key findings and recommendations include:
* 79% of respondents said that not feeling safe due to infrastructure was a barrier to riding.
* Local and national governments should prioritise infrastructure development and reallocation of road space in our cities. This should be at the top of their transport, environmental and public health agendas.
* 83% of survey respondents agreed that drivers' attitudes towards e-scooter riders was a barrier to using shared e-scooters.
* Local authorities should provide clear communications about the status of shared e-scooters in their regions.
* 90% of overall survey respondents agreed that they were confident riding a scooter in the day-time, but only 64% at night-time.
* Local authorities and e-scooter operators should collaborate to ensure local environments support night-time safety for women, ensuring public spaces are sufficiently lit, and providing bystander awareness and education to help prevent harassment of women.
* 83% of respondents think docking locations can be a barrier to riding if not located in safe, useful areas.
* Councils and e-scooter operators should collaborate to ensure women's transport needs inform the development of e-scooter regulation in specific areas.
* While 99% of regular riders understand the difference between private and shared scooters, 59% of non-riders said understanding of laws surrounding e-scooters was a barrier to riding shared e-scooters.
* Government(s) should provide clarity over laws around both shared and private e-scooters.
Following these findings, VOI are taking steps to reduce this gender gap, such as piloting night-time safety events. They are also working towards creating a new Gender Safe Parking Standard, which assesses parking locations based on women's safety, to ensure Voi's Parking Zones meet the requirements.