Integrated regional transport at heart of EEH business plan
24 June 2022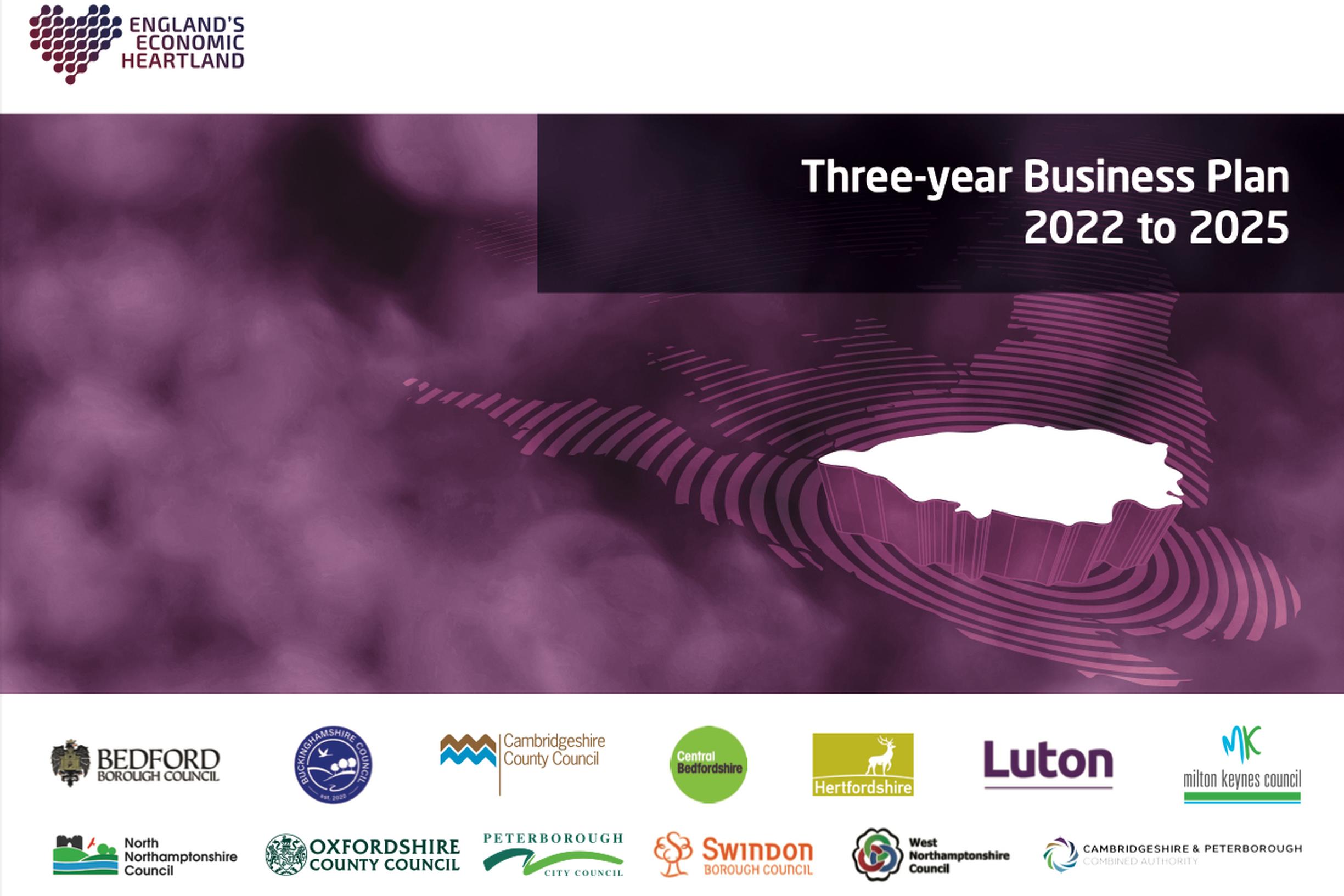 Improved bus services, and better routes for cycling and walking must be at the top of "transport hierarchy", England's Economic Heartland (EEH) has stated in its new business plan.
EEH said that over the next three years it will plan for an integrated regional transport system "which provides a seamless journey from doorstep to destination". This will comprise: ticketing and information provision; the first mile, last mile including connectivity to transport hubs; cost of travel; safety and perceptions of safety; reliability; and convenience.
The plan states that the needs of the bus, as well as walking, cycling and other forms of shared mobility must be at the "forefront of an approach to connectivity".
High quality public transport connections, such as the rapid transit systems proposed in Milton Keynes, Hertfordshire and Essex and the greater Cambridge area will form the backbone of an integrated transport network, the report says. This will enable "seamless and reliable end to end journeys for communities across the region".
"The growth in user?focused transport services enabled by digital connectivity, and facilitated by the spread of contactless payment, continues to transform the opportunities for public transport to create new integration, ticketing and timetabling options."
Only four of 12 local transport authorities in the region received bus service improvement plan (BSIP) funding. "It is recognised that our partners will have differing capacities to realise the ambitions for improving bus journeys across the region," said EEH.
Additional funding from the DfT will allow EEH to help all local transport authorities deliver BSIPs, implement enhanced bus partnerships as well as extra support for councils that did not receive any BSIP funding.
EEH said it will shortly publish the final version of its bus strategy for the region - and work on implementing its recommendations has already begun. This includes plans for a regional bus forum, which will bring together local authorities and bus operators across the region, sharing best practice and increasing understanding of cross-boundary issues.
"The forum will be a key tool for putting into action a delivery framework stemming from the bus strategy. The delivery framework will consider how an integrated, cross-boundary transport system can be realised; how improvements can be made to journeys through, for example, reducing the impact of congestion and improvements to the passenger experience; and to build the capacity and capability of local transport authorities."
Installing mobility hubs that serve local communities offers the opportunity will offer 'frictionless' interchange between modes, primarily bus, rail and active travel, EEH said. "In addition, mobility hubs provide an opportunity for integrated planning of modes, integrating not just public transport but future mobility solutions and a comprehensive network of pedestrian and cycling routes."
Walking and cycling is also a significant part of the region's overall transport system, particularly in Oxford and Cambridge, the business plan states. With additional support from the DfT, EEH is developing a region wide active travel strategy that will seek to support walking and cycling levels continuing to grow across the region.
EEH said it will work with charity Sustrans to improve the National Cycling Network Oxford-Cambridge 'Varsity Way' cycling and walking route.