New LTNs in East Oxford vandalised
29 May 2022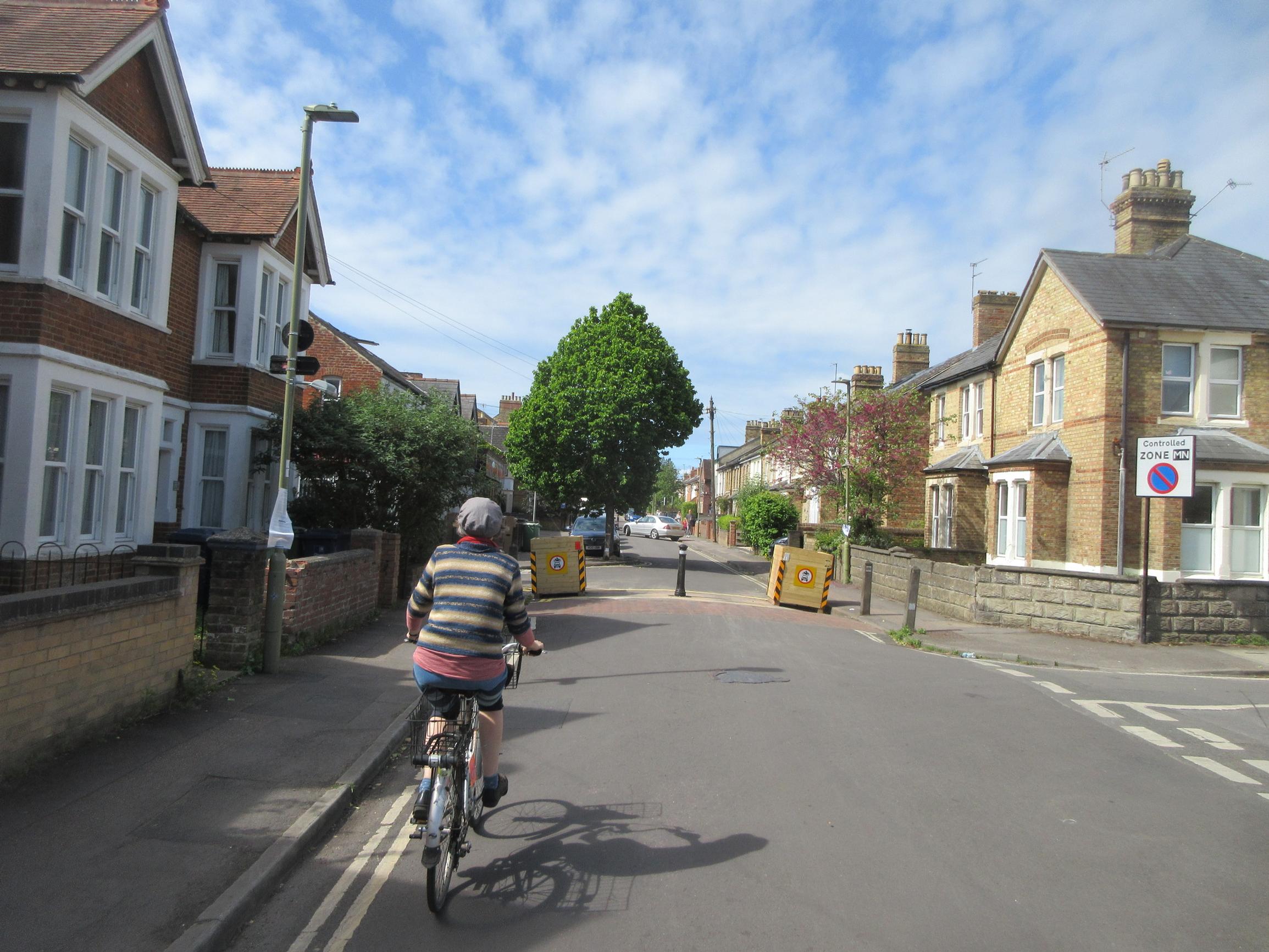 Bollard and planters at three new Low Traffic Neighbourhoods in East Oxford have been vandalised. The schemes were introduced on 20 May by Oxfordshire County under an experimental traffic regulation order (ETRO) . A consultation on the schemes will run for the next six months, during which time changes can be made, after which the schemes will run for a further six-month trial period.
The East Oxford schemes have sparked local protests, but anti-LTN candidates failed to make an impact at the local elections on 5 May. Candidate
Sadiea Mustafa-Awan defected from the ruling Labour party over its support for LTNs to stand as an independent in Oxford's Littlemore ward but failed to win the seat.
Oxfordshire County Councillor Damian Haywood said that bollards blocking vehicles from entering the zones has been ripped out, while people had used power tools to try and remove the planters.
He stated on Twitter: "I am absolutely fed up with a culture that demands we drive everywhere and encourages vandalism to maintain this."
The council will be seeking ways to make the bollards more secure, he said. "It is a small minority of people that are getting a bit angry when they see an obstruction on a road they have always driven down."
Haywood urged people to give the new zones a chance and to complete the online consultation.
A council spokesperson told LTT: "These measures cannot be implemented permanently without engagement with those affected and we want to hear people's views.
"There are a number of key factors behind the locations chosen for the implementation of LTNs. These include poor air quality, high traffic volumes, and number of vulnerable road users living in or accessing the area."
The council introduced its first three LTNs in the Cowley area of Oxford in March 2021.