Mobile laser cameras target road safety 'hot spots'
28 May 2022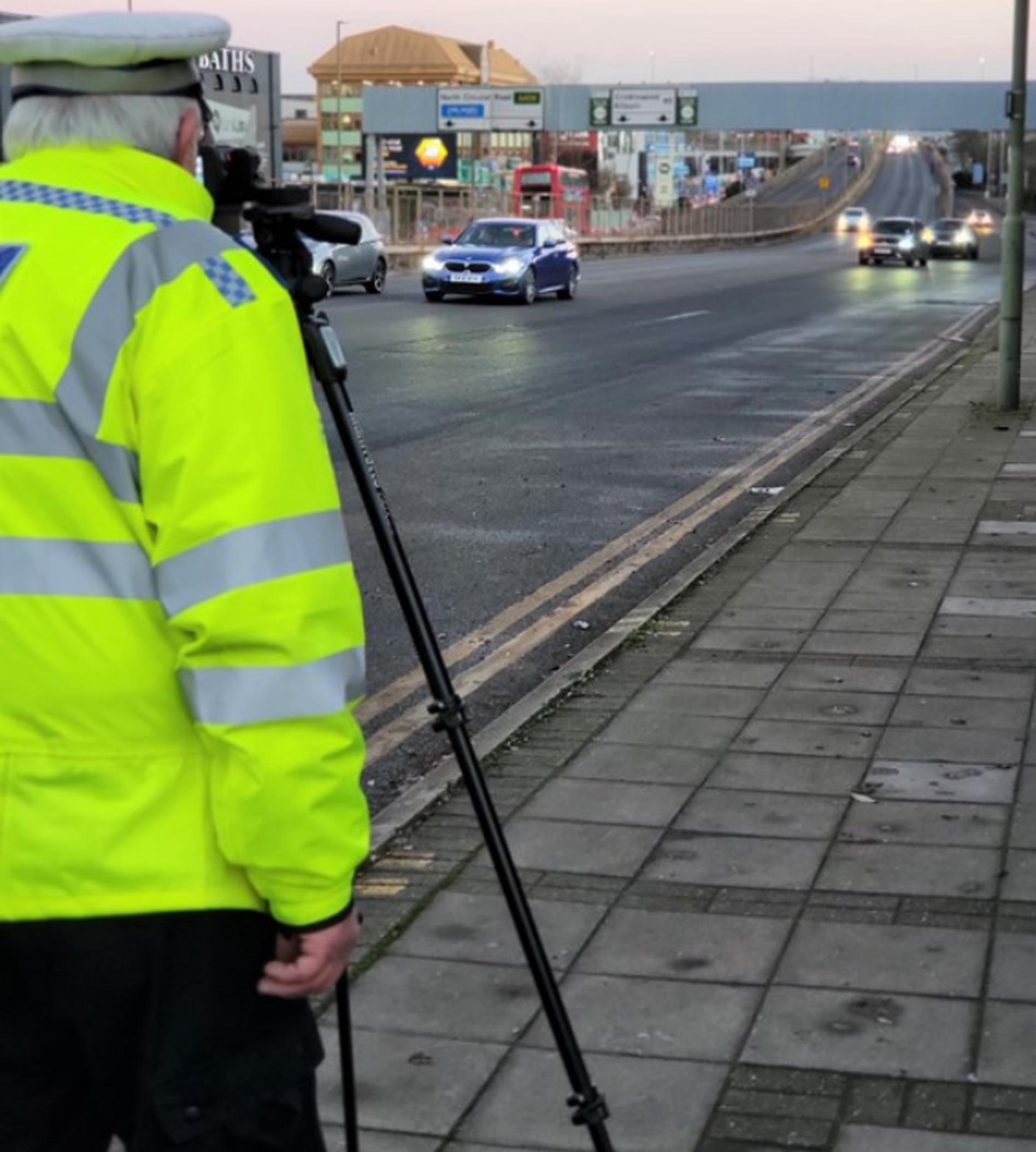 Five new mobile laser cameras are now in operation to support the Mayor of London's Vision Zero aim of eradicating all loss of life and serious injuries from the capital's streets by 2041.
Transport for London (TfL) has supplied the cameras to police community and support officers (PCSOs) in the Met's Roads and Transport Policing Command (RTPC).
The units will be used to target non-compliance 'hot-spots' and areas where local communities are concerned about speeding on residential roads, said TfL. In their first weeks of operation, the cameras enforced 9,500 speeding offences, including one driver who was travelling at 90mph in a 30mph speed limit.
The cameras complement other policing and enforcement activity such as the capital's extensive fixed safety camera network, police roadside enforcement using speed guns and Community Roadwatch where community volunteers work with police to catch speeding motorists, said TfL.
In 2021/2022 it enforced 476,685 speeding offences, 199,105 more than in the previous year and an increase of 72%, reports the Met. TfL said it has been supporting the Met to increase enforcement, with the aim of capturing up to one million speeding offences by 2024/25.
In March 2020, TfL introduced a 20mph speed limit on all of its roads within the central London Congestion Charging zone, and 80km of its roads are now 20mph. TfL is now working to lower speeds on 220km of its roads by 2024 in inner and outer London, and launched 13.77km of new lower speed limit schemes in February 2022.
Alongside this, TfL said its Direct Vision Standard, which reduces lethal blind spots on lorries, is already helping to save lives and prevent life-changing injuries. The scheme requires owners of HGVs weighing more than 12 tonnes to apply for a free permit that assigns vehicles a star rating based on how much the driver can see directly through their cab windows in order to be able to drive in London. Since its introduction, more than 112,259 HGVs have had safe systems fitted, said TfL.
The deputy mayor for transport, Seb Dance, said: "London has made huge strides in reducing road danger since adopting the Vision Zero goal for London and committing to eliminate all deaths and serious injuries from London's streets by 2041, but there is still a long way to go. That's why I welcome this work by TfL and the MPS to increase enforcement activity in order to tackle speeding. These new measures will enable police to focus on the areas where there are persistent problems and work to address local community concerns. This is a vital step in creating a safer and healthier London."