20mph becomes default speed limit in Kensington & Chelsea
07 April 2022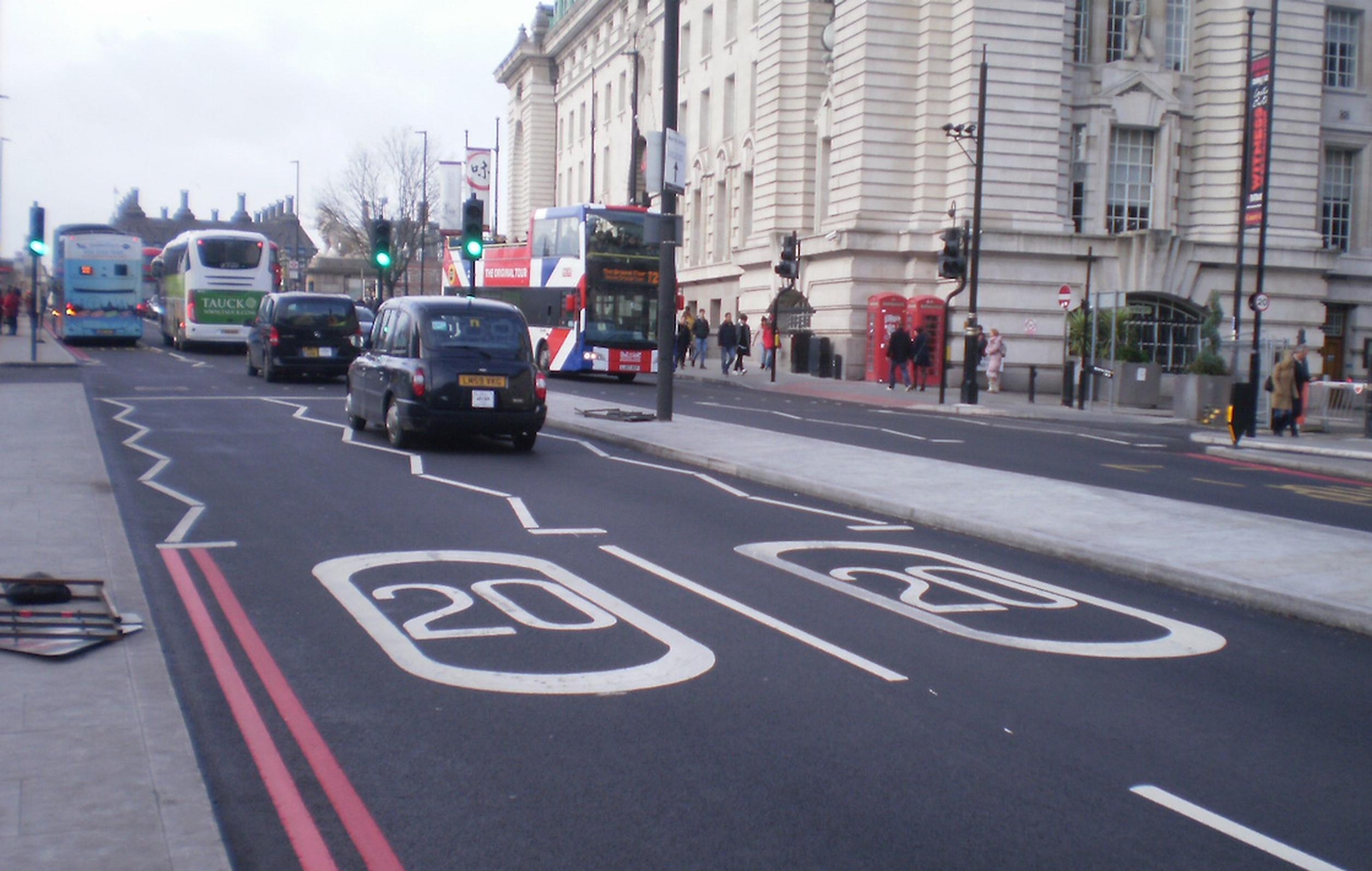 Kensington & Chelsea council is to make 20mph the default speed limit across all its roads in the borough after positive public feedback to pilot schemes.
An initial pilot in two wards in 2019 "generally received widescale support, with few objections and several requests for expanding the 20mph speed limit to other streets and areas", said the council.
The results of some early 'after' monitoring at ten sites in February 2020 - before the first Covid-19 lockdown - suggested a "very positive speed reduction impact", the council reported.
The experimental traffic orders (ETO) in the pilot areas were made permanent in November 2020. The council then included a proposal to apply 20mph limits to all remaining borough roads was included in its Active Travel Plan.
Feedback from residents during pilot schemes revealed that drivers did not always notice the smaller 20mph repeater signs, said the council. "So, we supplemented the signs with 20mph road markings which act as a very clear reminder to drivers of the speed limit and were well received. For this reason, when rolling out the borough-wide 20mph scheme, we focussed on using road markings rather than signs, other than on boundary roads where the speed limit changes from 20mph to 30mph or vice versa."
Following speed monitoring, consultation and community engagement, the council decided that making 20mph permanent on all roads was the "best option in terms of consistency, streetscape, cost, liveability and road safety".
A Kensington and Chelsea spokesperson told LTT: "After trialling a 20mph speed limit across all our council-run roads, we have made the policy permanent to make our streets liveable for everyone and encourage more walking and cycling. Since the trial was introduced, we have seen reduced speeds and the speed limits have been widely supported by residents in feedback in the traffic order consultation and from our citizens' panel."
Only limited enforcement of the 20mph limits is carried out by the police, using on-street officers, mobile speed cameras and fixed speed cameras. "They [the police] don't have the resources or view it as priority compared with targetting other criminal activity," said the council.
However, this could be alleviated through plans by the Met and TfL to give enforcement powers to more than 500 police community support officers (PCSOs) in London, with the aim of targetting one million speeding offences a year.
The spokesperson told LTT: "Even without much enforcement, the limits have reduced the number of vehicles going above 30mph (ie the old speed limit) so it's a big win there for residents who complain traffic is going too fast."
Rod King MBE, campaign director for 20's Plenty for Us, told LTT: "This decision by councillors to make the 20mph limits in Kensington & Chelsea permanent is welcomed. It represents a further step in both the consolidation of 20mph boroughs in London, and also the normalisation of 20mph with significant reductions in speed and support from residents. 20mph is becoming the universal foundation for all communities to make them better places to be.
"It is a popular and cost-effective intervention that ticks so many boxes in authority responsibilities. It is a decision that recognises that the national 30mph urban and village default is no longer fit-for-purpose."