UN and IEA both call for more cycling
Measures to reduce transport emissions and oil dependency gain high profile global support
21 March 2022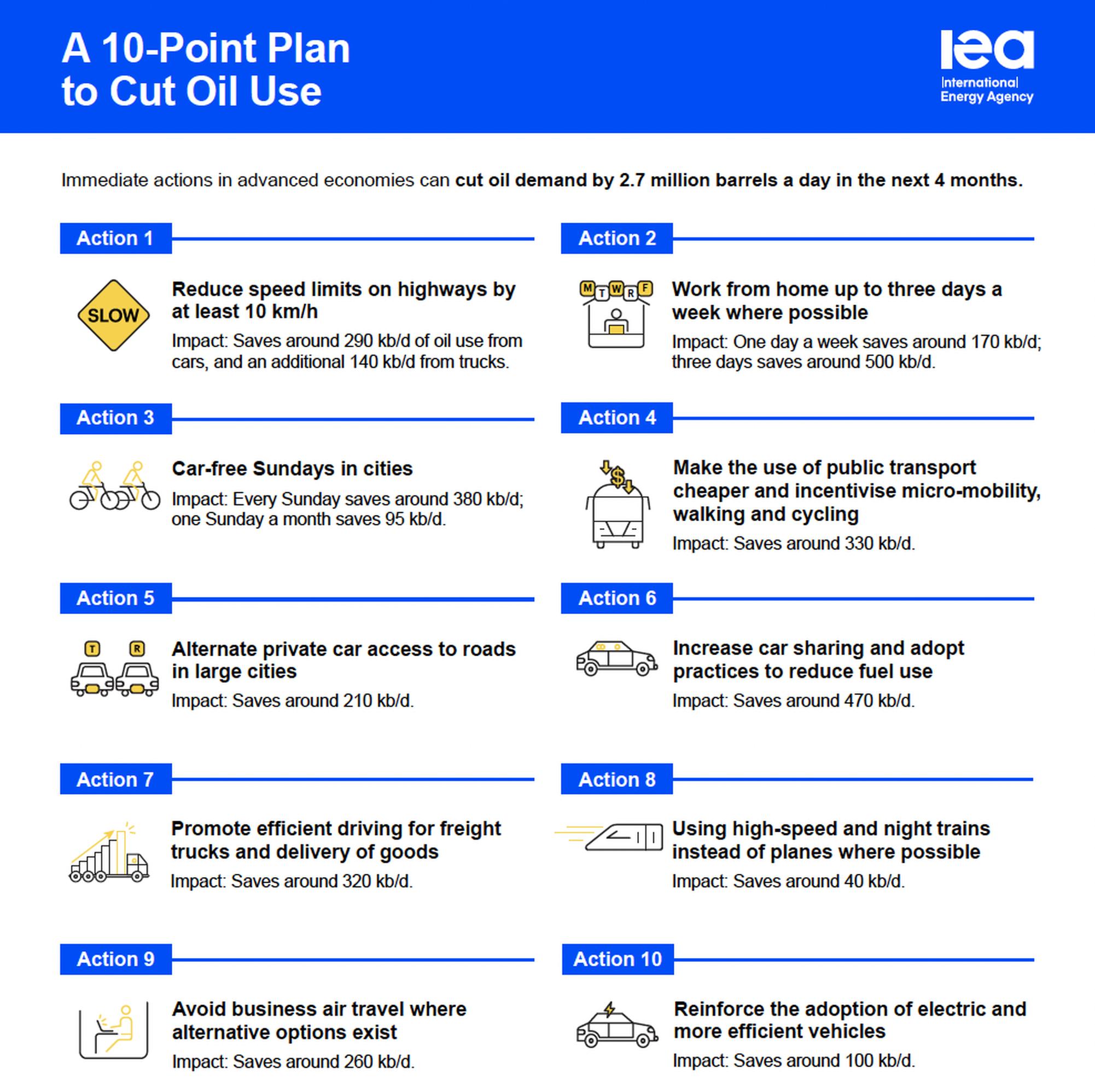 The 193 members of the UN General Assembly have adopted a resolution, proposed by Turkmenistan, to promote cycling.
In the same week, the International Energy Agency (IEA), a body that works with countries around the world to shape energy policies for a secure and sustainable future, announced its 10-point plan for reducing oil demand.
Point 4 on the list was: Make the use of public transport cheaper and incentivise micromobility, walking and cycling.
Says the IEA: "In the face of the emerging global energy crisis triggered by Russia's invasion of Ukraine, practical actions by governments and citizens in advanced economies and beyond can achieve significant reductions in oil demand in a matter of months, reducing the risk of a major supply crunch, according to new analysis released by the International Energy Agency."
Meanwhile the UN, which is in the midst of holding the 76th session of the General Assembly Plenary meetings, also turned its discussions to cycling and boosting public transport. Last week, the representative of Turkmenistan introduced a resolution on integrating bicycles into public transportation methods in urban and rural locales around the globe.
The Turkmenistan member noted that: "The bicycle has been a major mode of transportation for 140 years and offers health benefits, convenience and accessibility for millions of people, as well as supporting the reduction of greenhouse gas emissions."
The non-binding bill also calls "on all member states to integrate cycling into public transport, in urban and rural settings in developing and developed countries".
In order to achieve sustainable development and reduce the emission of greenhouse gases, the resolution asks member-states to "improve road safety and promote the use of bicycles by individuals and businesses."
The resolution encourages new strategies, including bike-sharing services. Additionally, the proposal recommends developing policies to promote "cycling network infrastructure that connects communities."
UN figures suggest that the global transport sector contributes to a quarter of all energy-related CO2 emissions. However, the organisation stresses that increased cycling would lower greenhouse gas emissions, according to The Brussels Times.
The 10 key oil use reduction impacts put forward by the IEA are:
Reduce speed limits on highways by at least 10 km/h
Impact*: Saves around 290 kb/d of oil use from cars, and an additional 140 kb/d from trucks

Work from home up to three days a week where possible
Impact: One day a week saves around 170 kb/d; three days saves around 500 kb/d

Car-free Sundays in cities
Impact: Every Sunday saves around 380 kb/d; one Sunday a month saves 95 kb/d

Make the use of public transport cheaper and incentivise micromobility, walking and cycling
Impact: Saves around 330 kb/d

Alternate private car access to roads in large cities
Impact: Saves around 210 kb/d

Increase car sharing and adopt practices to reduce fuel use
Impact: Saves around 470 kb/d

Promote efficient driving for freight trucks and delivery of goods
Impact: Saves around 320 kb/d


Using high-speed and night trains instead of planes where possible
Impact: Saves around 40 kb/d
Avoid business air travel where alternative options exist
Impact: Saves around 260 kb/d

Reinforce the adoption of electric and more efficient vehicles
Impact: Saves around 100 kb/d
Note: Impacts are short term and reflect implementation in advanced economies where feasible and culturally acceptable; kb/d = thousand barrels of oil a day.
The IEA report notes that: "Reducing oil use must not remain a temporary measure.
"Sustained reductions are important not only to improve countries' energy security but also to tackle climate change and reduce air pollution. Governments have all the necessary tools at their disposal to put oil demand into decline in the coming years, and the report sets out the key ones to achieve this goal, including hastening the adoption of electric vehicles, raising fuel economy standards, boosting alternative fuel supplies, accelerating heat pump deployment, and producing and consuming plastic more sustainably."