National Highways: Modelling Innovation Survey
18 February 2022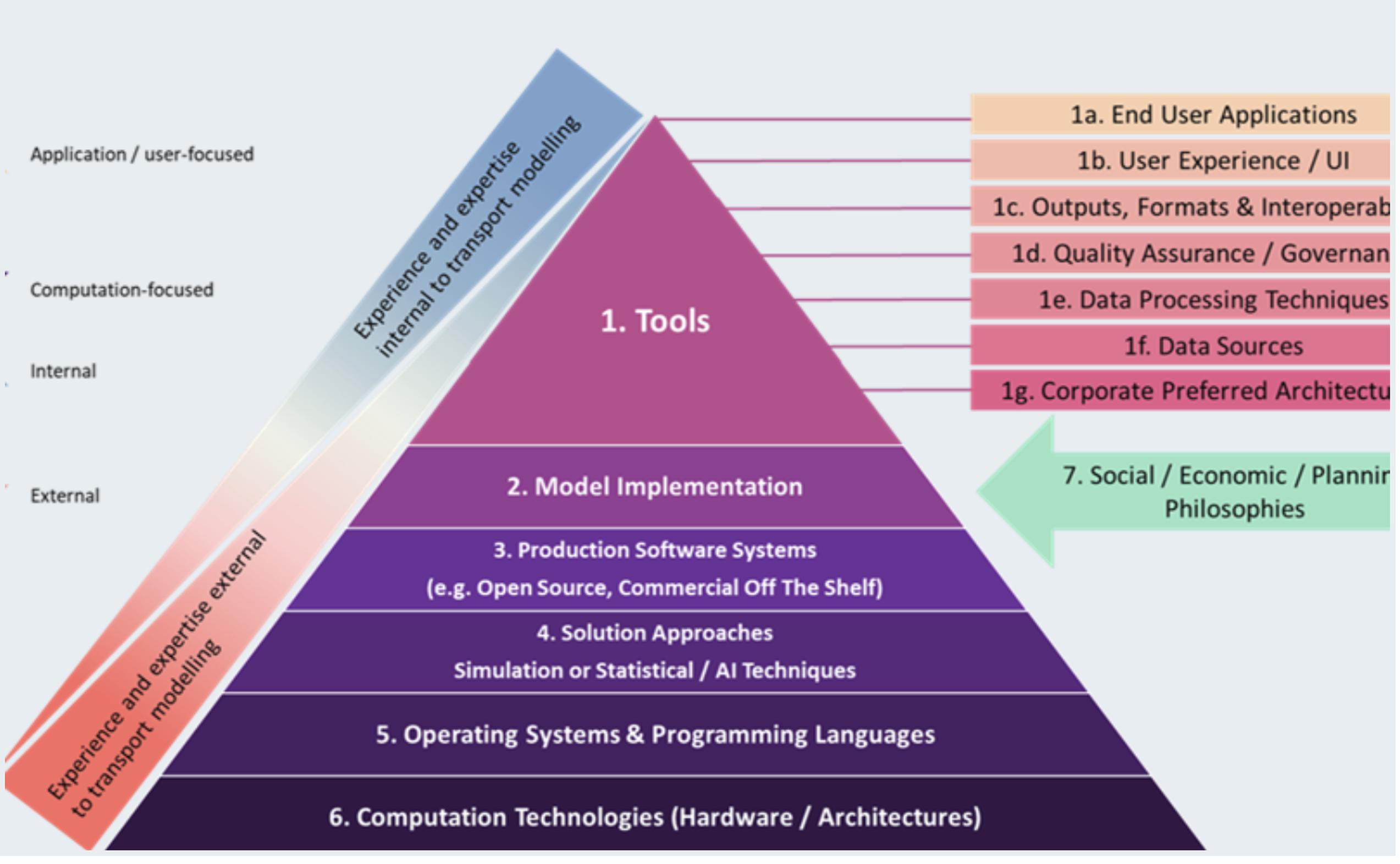 National Highways (NH) is one of the major consumers of transport modelling in the United Kingdom. To ensure their modelling toolkit remains leading edge, NH has commissioned a consortium to identify and prioritise modelling, analytical and computational innovations to support better policy and investment decisions and future-proof these against emerging challenges.
One of the components of the study is a horizon scan, to explore potential future modelling methods and underpinning technologies from three perspectives: 1) answering new questions; b) efficiency improvements in existing approaches and c) disruptive game changers.
The horizon scan aims to identify innovation within transport modelling itself, or by learning from other disciplines tackling similar simulation or computational problems.
National Highways is interested to learn about in innovation in three areas:
1. Transport modelling and analytics tools that modellers use in practice.
2. Philosophies and implementation methods on which models are based.
3. 'Under the Hood' technologies – the computers and architecture on which models run.
We would be grateful if you would complete the survey with your ideas about making our transport models better, faster, and  more robust.
It is our intention to share our findings widely, at international conferences and via social media incl LinkedIn and Twitter.
Many thanks for your support; and please share among your network.