WYCA commits £40m to meeting net zero targets
09 February 2022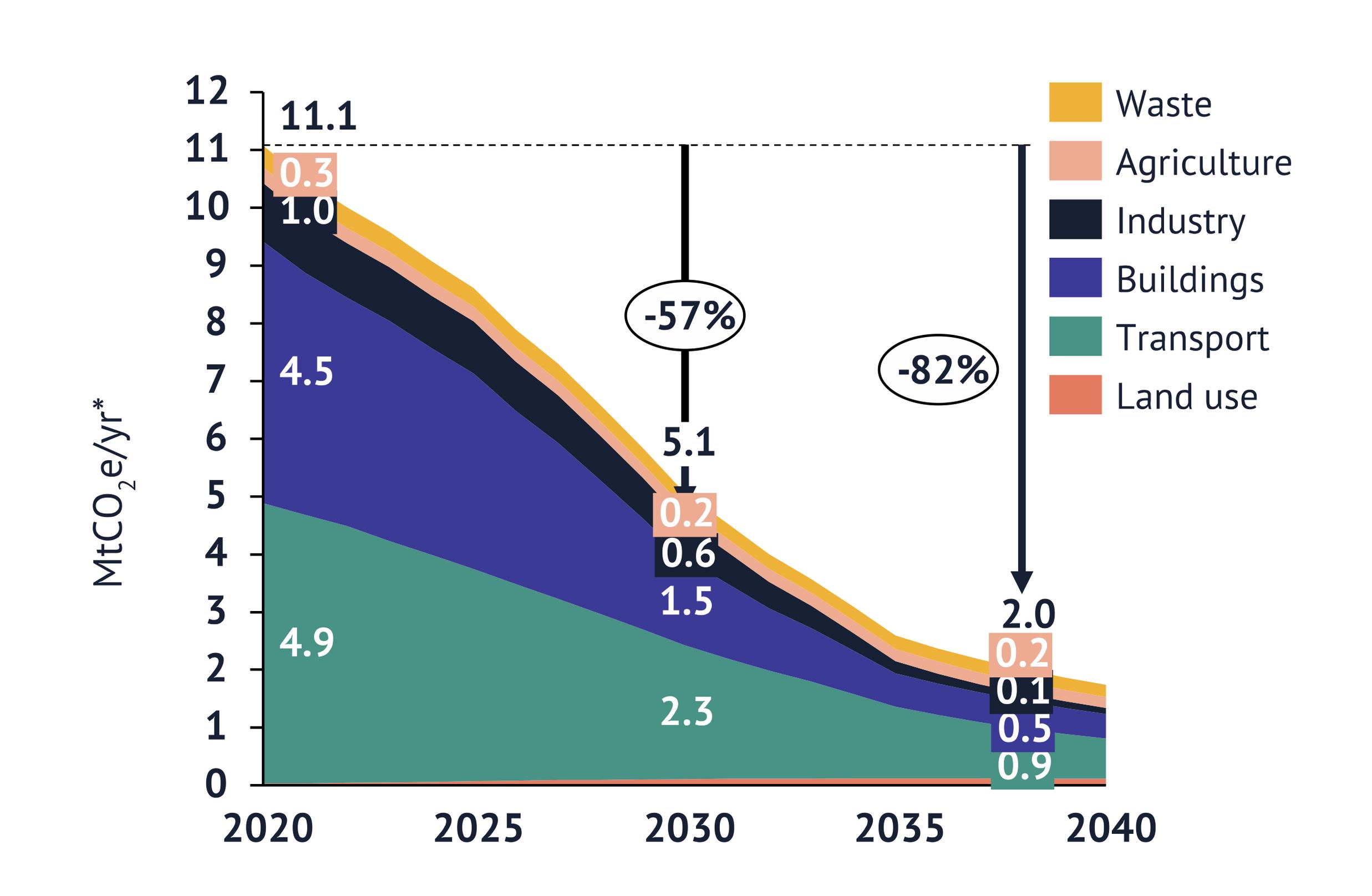 The West Yorkshire Combined Authority (WYCA) has allocated £40m from the Mayoral devolution deal to tackle the climate change. The Climate Fund, which will come mostly from WYCA's £1.8bn devolution deal with the Government, will be used to deliver the West Yorkshire Climate and Environment Plan. This maps out how the region will meet its net zero targets by 2038.
The plan considers a 'maximum ambition pathway', based on the emission reductions that could be achieved with a predominately electricity led approach to decarbonisation. This would include:
a rapid uptake of electric vehicles, alongside significant consumer, and industry / business behaviour change
a large shift from private car use to cycling, walking and electrified public transport
a wide-scale retrofit of buildings with ambitious rollout of heat pumps and heat networks
a significant upscaling of solar, onshore wind, smart and flexible energy solutions and potentially carbon capture and storage
development of new technology and switching to low carbon fuels within industry
forestry planting to offset emissions from new urban development.
Meanwhile, a 'high hydrogen pathway' would require:
a significant development and uptake of hydrogen fuel-cell vehicles, particularly in the heavier vehicle classes such as buses and HGVs
a conversion of the natural gas grid to hydrogen and for nearly half of the regions' homes to be heated by a hydrogen boiler
installation of hybrid heat pumps and energy efficiency measures in advance of hydrogen being available.
Meeting net zero targets in the region will require cutting transport emissions to "virtually zero", says the WYCA. It would involve a "fundamental change" in travel behaviour, with "fewer journeys enabled by digital technology and and more of the journeys made being undertaken by public transport, cycling and walking".
This, it says, will be driven by the West Yorkshire Connectivity Infrastructure Plan, which includes:
Leading programme development for the City Region Sustainable Transport Settlement (CRSTS), working with West Yorkshire local authorities as the highway authorities and industry partners, and ensuring sustainable transport measures are included within the programme.
Starting planning on a range of mass transit routes across the region and making early progress on developing and delivering a Phase 1 route.
Accelerating substantial investment in sustainable transport infrastructure, for example bus corridors, priority, and facilities; rail infrastructure; strategic Park and Ride; highways investment addressing road space reallocation for walking, cycling and public transport.
Accelerating substantial investment in walking and cycling interventions with a focus on places and neighbourhoods and access to the public transport network.
Delivering a substantial behaviour change programme.
Cllr Tim Swift, chair of the WYCA's climate, energy and environment committee, said: "The £40m climate allocation represents the single largest investment we have ever made into tackling one of the biggest issues we face – the climate and environment emergency.
"But this is only the start and now we need to work with our partners to secure the rest of the funding we need to deliver the plan in full to ensure everyone in our region benefits from the transition to a net zero carbon economy.
"That means making our homes warm and energy efficient, improving air quality, helping people get jobs in the green sector, making public transport more affordable and sustainable, and improving biodiversity."
The authority has also set out is strategy for developing the region's health innovation sector.
Tracy Brabin, the mayor of West Yorkshire, said: "I want everyone to be able to share the benefits of homes that are healthy, economical, and warm; workplaces that are more energy efficient; energy supply which is more local, clean, flexible and affordable; transport that is sustainable, integrated and low emission; nature and landscapes that are rich, diverse and improved; and places and people using resources efficiently whilst being ready and resilient to a changing climate."