Gender on the Agenda: Enhancing women's professional opportunities in transport – our speakers
The 4th session in the Gender on the Agenda series will explore how the transport sector needs to evolve to enhance women's professional opportunities and deliver better outcomes for all transport users
31 January 2022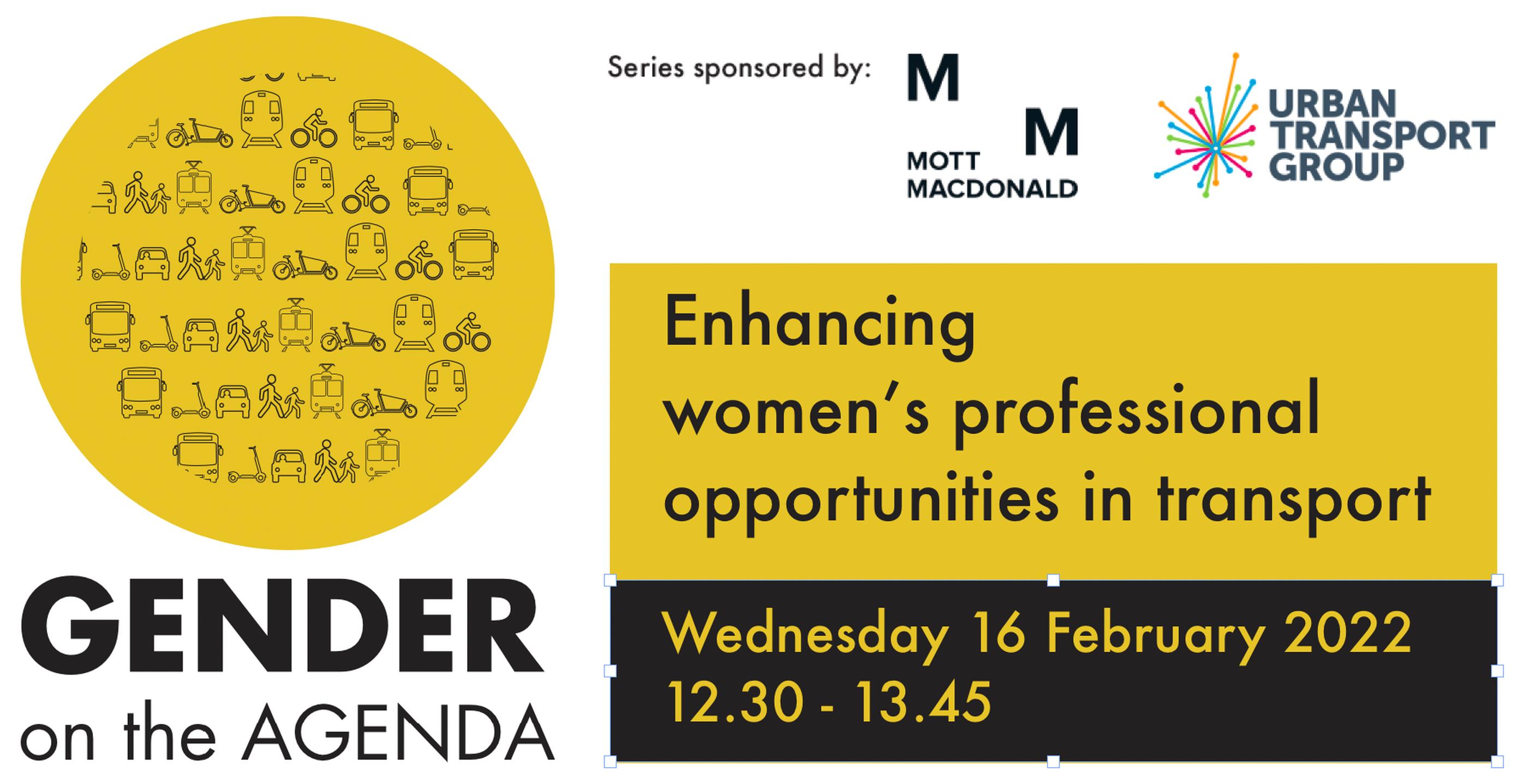 Chair
Clare Linton, Policy and Research Advisor, Urban Transport Group
Clare Linton joined the Urban Transport Group in May 2016, to conduct research across a range of policy areas including transport and housing, public health, social inclusion, freight, people and skills, sustainability and smart transport futures.
Clare is the lead author on a number of UTG reports including 'Taxi! Issues and options for city region taxi and private hire vehicle policy' and 'The place to be: How transit oriented development can support good growth in the city regions'.
Speakers
Kate Myers, Director and Expert Adviser, Capacity Building, Crossrail International
Crossrail International is a specialist advisory practice, wholly owned by the UK government's Department for Transport, that provides strategic advice globally to client organisations developing and delivering complex rail schemes. Kate is responsible for developing client capacity and capability around the world, with a focus on major transport infrastructure programmes and projects to help deliver wider social and economic benefits for our global clients and taking UK best practice overseas.
Marny Moruzzi, Leading Major Transport & Infrastructure Projects, Vice President, Women in Transport
Marny is a leading transportation, infrastructure and major projects professional with a proven record in technical project/programme management, bid development and funding.
Sonya Byers, CEO, Women in Transport
Sonya is Chief Executive for Women in Transport, a non-for-profit established in 2005 aimed at supporting women in transport. She has been a member of Women in Transport for 10 years and a board member since 2013, responsible for rebrand and launching pilot mentoring programme in 2017 and co-chair of the D&I Bus Group.
Philippa Groome, Research Student, University of Sussex
Phillippa is research student at SPRU (Science Policy Research Unit). Her research on improving gender equality within major UK infrastructure projects has been successfully awarded considerable funding. As a Project X Associate, Phillippa works alongside leading Project Management scholars in close conjunction with both industry and government. She is an active member of the Equality, Diversity and Inclusion Workstream of the 'The Infrastructure Client Group', a nation-wide collaboration of major industry and government stakeholders.