Government failure to give TfL long-term funding could risk jobs, warns Khan
19 January 2022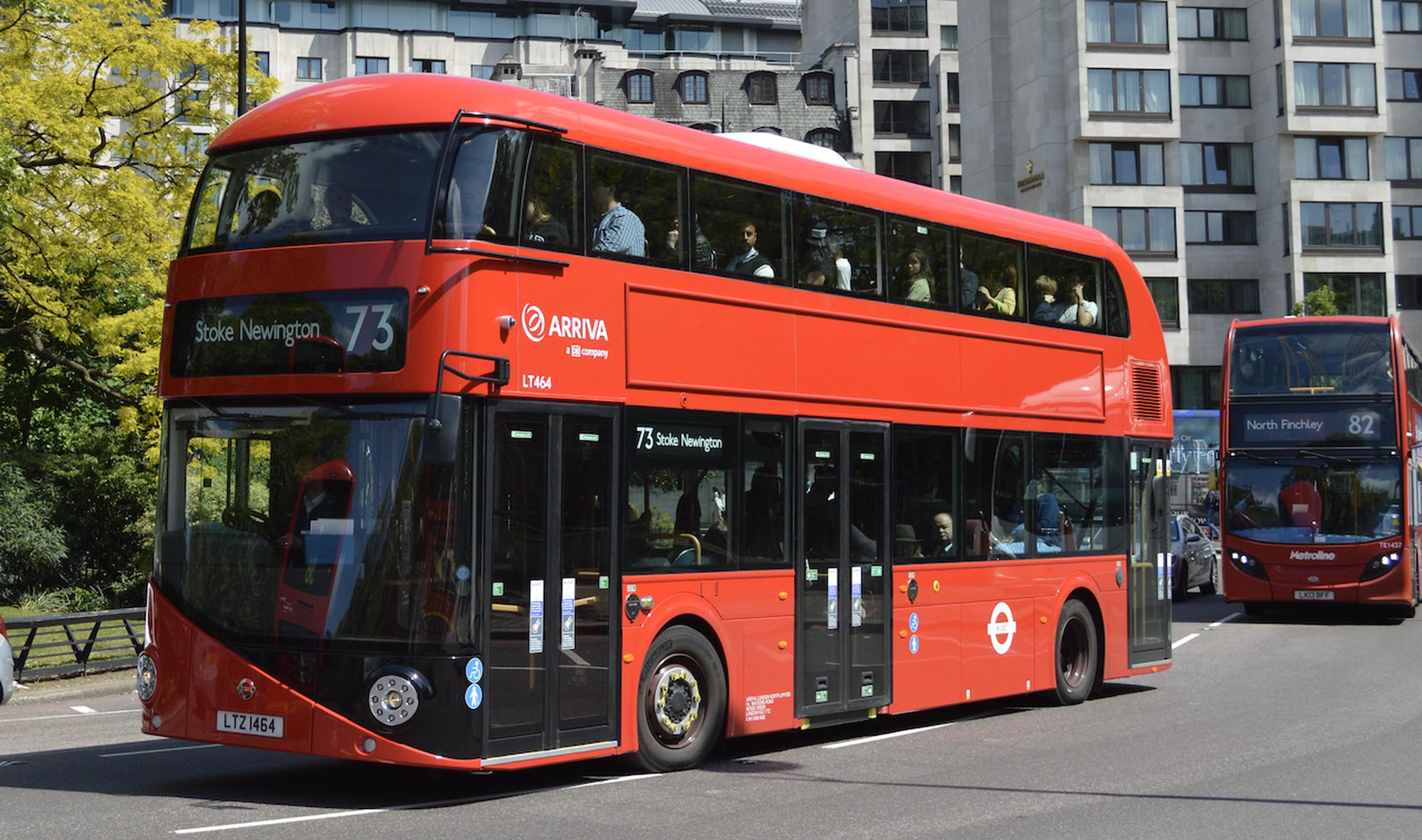 Tens of thousands of jobs could be lost across the UK if the Government fails to give Transport for London (TfL) long-term and capital funding, the Mayor of London Sadiq Khan has warned.
TfL finances have been hit hard by the Covid-19 pandemic, resulting in emergency bail-outs from the Government. Last month the Government extended TfL's emergency funding package until 4 February (LTT 14 Jan). This, it said, will give both sides more time to negotiate the terms of a long-term settlement to secure the future of London's public transport services.
Sadiq Khan argues that London's transport system is instrumental in ensuring the capital drives the national recovery from the pandemic. The Mayor said the capital's net contribution to the Treasury was £36bn in the year before the pandemic, and TfL contracts contribute around £7bn to the UK economy while supporting 43,000 jobs around the country.
If such projects cannot continue due to a lack of funding from the Government, tens of thousands of jobs will be at risk, many of which are likely to be outside of London, said Khan.
TfL has warned it will have to scale back support for active travel schemes, reduce bus and Tube services, halt station upgrades and the renewal of roads and bridges, unless the Government helps close a projected funding gap of £2bn per year (LTT 2 Dec 2021).
TfL said it has already had to make "tough decisions" on future projects due to the economic impact of the pandemic, including putting the Bakerloo line extension on pause. In a "managed decline scenario", the Bakerloo line extension along the Old Kent Road towards Lewisham would become undeliverable for at least a decade, said TfL.
Sadiq Khan said that London Underground renewal projects account for a significant number of jobs across the country. All track labour is UK-based, with an estimated 20% (£16m) supplied from North West England and Wales. The Central Line Improvement Programme, (CLIP) has already begun investing millions into rolling stock, infrastructure and equipment for the Central Line fleet, the Mayor said.
Following TfL's order for 94 new Piccadilly Line trains, Siemens is building a manufacturing facility at Goole in Yorkshire, representing a local investment of £200m and creating 700 direct jobs and 1,700 indirect jobs once the factory is in operation, said Khan.
He also pointed out that London's bus manufacturing supports 3,000 jobs across the UK, including in Scarborough, Falkirk, Leeds and Ballymena, Northern Ireland, making up a third to half of all new bus orders in the UK. TfL has paused awarding new bus contracts since early November. London bus operators only place vehicle orders when new contracts have been awarded, meaning the lack of a long-term funding deal is having an immediate impact on the order books for UK bus manufacturers, said Khan.
Lack of Government funding would make it impossible to refurbish 1,000 Routemaster buses, brought in by the previous Mayor and owned by TfL, said Khan. Without adequate Government funding, TfL may be unable to refurbish these buses and, along with potential bus service cuts under a "managed decline scenario", they may need to be removed from the roads, impacting the order pipeline for a range of bus manufacturers and specialists around the country, said the Mayor.
The continued electrification of the capital's bus fleet would also be under threat, with the date for a full zero-emission fleet likely to move from 2034 to 2037.
TfL awards support work for around 3,000 Small and Medium sized enterprises (SMEs) in the UK. Many of these have "very niche products and services" and TfL can be a significant proportion of their turnover, said Khan.
"It is no exaggeration to say that tens of thousands of highly skilled jobs – many of which would be from outside the capital - will be at risk if ministers fail to properly fund TfL," Khan said. "In addition, our strides towards bus electrification will be halted, and the capital will suffer with fewer buses on the roads and an unreliable Tube service with aging trains.
"The Government needs to realise that a properly-funded transport network in London is an issue of great national importance.
"Failure to provide sustainable funding will lead to less economic prosperity across the country, with fewer jobs created, fewer homes built – and, crucially, less revenue generated for the Treasury to invest around the country."
Frances O'Grady, general secretary of the Trade Union Congress, said: "A fair, long-term funding settlement [for TFL] is vital not only for the London economy but the national economy too. Another temporary deal would hold London back, and it would put jobs at risk in London's transport system and in transport supply chains across the country, including high quality manufacturing jobs that we need more of.
"Government, employers and unions must work together to make sure working people do not pay a price for the impact of the pandemic. We need a settlement that protects good quality jobs and services, and that creates work upgrading transport infrastructure to reach zero transport emissions."