HS2 pledge to be net zero from 'day one' of operation
16 January 2022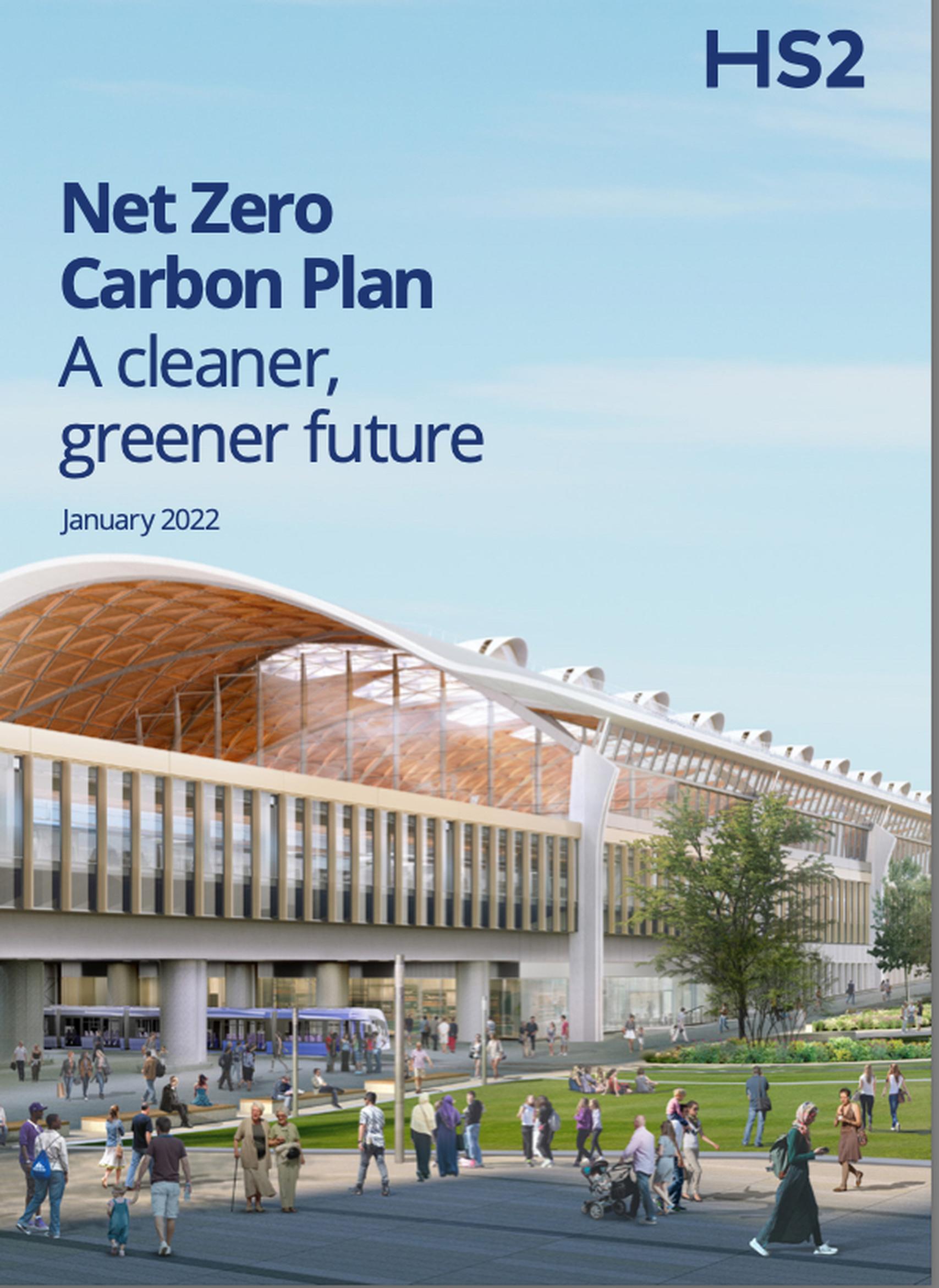 HS2 Ltd has pledged to use 100% zero carbon electricity to power its trains to help ensure it is a net zero operation from "day one" of the operation in 2035.
There are also plans to set new targets such as 'aiming for' diesel-free construction sites by 2029, with the first one expected in 2022.
From 2035, HS2 said it will either reduce the emissions produced to zero or make those it cannot eliminate net zero using natural or technological methods, known as carbon offsetting. "This will allow us to remove the same level of emissions that HS2 produces. Our target covers the way the high-speed rail network is built, operated and maintained from 2035."
Net zero targets include:
• Working with supply chain partners and industry peers to set science-based targets in 2022 to tackle carbon emission 'hotspots' year-on-year as HS2 is built.
• Cutting emissions from concrete and steel by 50% (tCO2e/t) by 2030 compared with 2021 levels.
• Investing in innovation and forming partnerships to speed up ways to cut emissions in HS2's supply chain.
• Cutting emissions from sources HS2 owns or controls and indirect emissions from electricity production.
• Offsetting residual carbon emissions that cannot be eliminated as HS2 is built, maintained and operated from 2035. This includes looking at ways to capture and store carbon emissions using nature-based interventions such as planting new trees to absorb carbon dioxide.
HS2 chief executive Mark Thurston said: "HS2 Ltd is completely committed to reducing our carbon emissions as we design, build and operate the new railway. We've ensured that tackling climate change is an essential feature of all areas of our work - in design, in early works, and throughout major construction, allowing the project to build towards net zero from 2035."
Net Zero Carbon Plan: A cleaner, greener future