Working with schools? Only one week left to help them win £5,000
Working on school streets, cleaner air or school travel planning? Your project could win £5,000 for a school! It's free, quick and easy to enter the Rees Jeffreys Road Fund schools competition before Nov 19
12 November 2021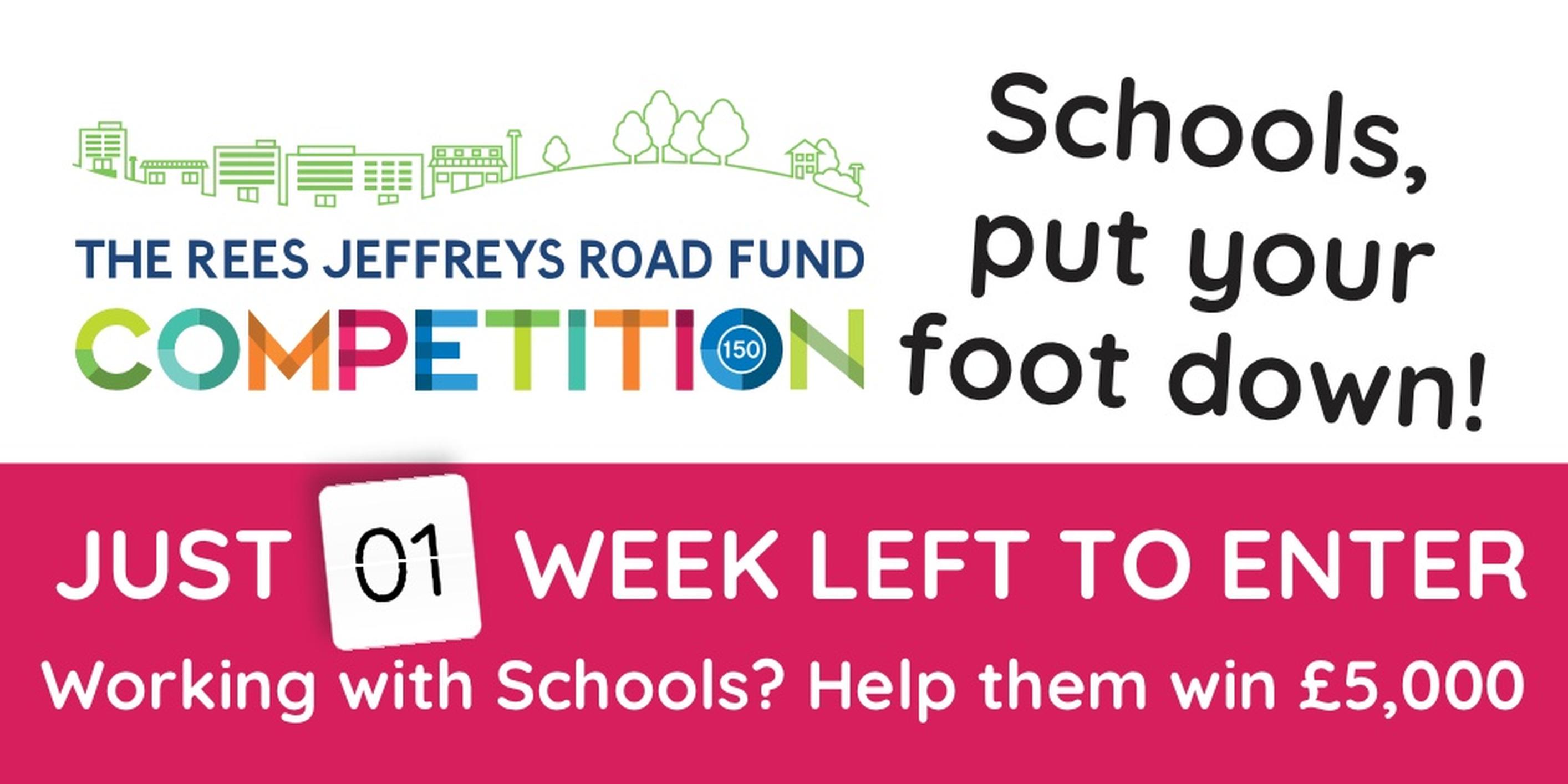 It's very quick and easy to enter this competiton. If you're already working on a project with schools, then send us a short overview – sent as a painting, a poem, a song, set of slides, a video or a pdf – and you could win £5,000!
There are two categories - primary and secondary - with two prizes of £5,000 and four prizes of £2,000 in each category for the school that best answers the question:
How do we improve the way that our roads and streets work for us in a changing world?