City programmes may be ambitious, but are they truly visionary?
COP26 Diary: On Cities and Regions Day at COP26, Martina Juvara fears that the 'vast and challenging' decarbonisation programmes being proposed will fail to deliver the 'deep systemic change' that is urgently needed
11 November 2021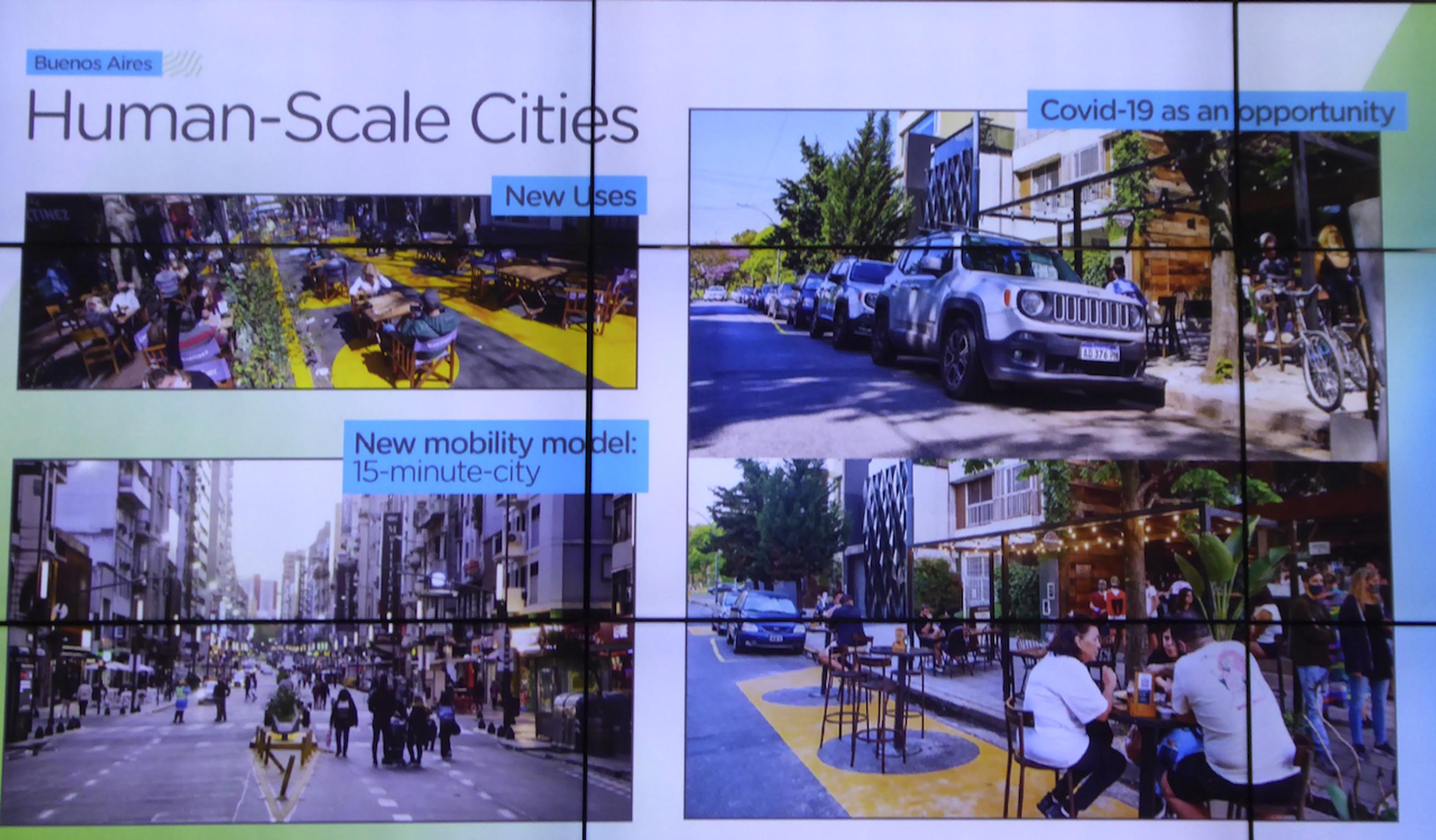 I knew it from the start: cities intended as the human ecosystem of people, movement, activities, buildings, nature and infrastructure are not a prominent issue for the UNFCCC/COP official programme.
The theme has appeared only twice in all the 26 COPs: in Paris and now Glasgow. Only a handful of pledges concern the built environment, and mostly have to do with the use of materials in buildings. And none of the pledges concern systematic changes for cities. A Human Settlements Pathway, however, has been set up by UNFCCC, with a 'Climate Champion' tasked with moving the agenda along. As a result, several groups and coalitions have been set up, either of cities (the best known being C40) or regions or a mix of both.
City mayors, governors and other authorities have been busy planning their way towards decarbonisation. The plans presented on Cities and Regions Day are all very ambitious, normally aiming for net zero well before 2050 and in some cases even carbon positive.
I do like the way that these strategies are led by ambition: set the target first and then find a way to achieve it later. This may be a press stunt in some cases, but surely concentrates the mind and raises the political kudos of leaders.
Incidentally, the most progressive private companies like IKEA appear to have adopted the same approach. Once the target is set and committed to, a roadmap is developed to try and achieve it. But how? There seems to be a definite pattern: zero carbon public transport first (in Scotland also includes free bus passes for under 22 year olds), renewable energy supply as quickly as possible, campaigns and devices to dampen demand, measures for the decarbonisation of industrial processes, followed by existing public buildings and new regulations to make new construction more efficient.
As I mentioned in previous posts, lower income countries also focus quite strongly on programmes to ensure small businesses and communities know how to operate within this new framework. Only one city from the developed world, Turku in Finland, mentioned people-centred programmes, something called learning '1.5 C lifestyles'. On Transport Day, Paris, Barcelona and Buenos Aires presented target driven programmes of reclaiming streets from the cars and very ambitious street planting and shading plans.
How good is what I heard? I'm not so sure: clearly it is good that mayors and governors are stepping forward when the national governments do not give direction. But what about the smaller cities? The ones that do not have mayors or resources… Also, while these programmes are vast and challenging, they are hardly comprehensive or truly visionary. They definitely do not fully respond to the calls of the young people protesting on the street demanding a new model, based on balance, fairness and good living.
These programmes do not really address spatial efficiency, and do not promote truly integrated communities. They make better the current system but fail to deliver deep systemic change and reinvent our future. These are hugely missed opportunities – planners like me must definitely up the game and realise the disruptive innovation that is emerging in other sectors.
Martina Juvara is director at consultancy URBAN Silence